Lakers gobbled up in Golden State, roughed back down to 8-8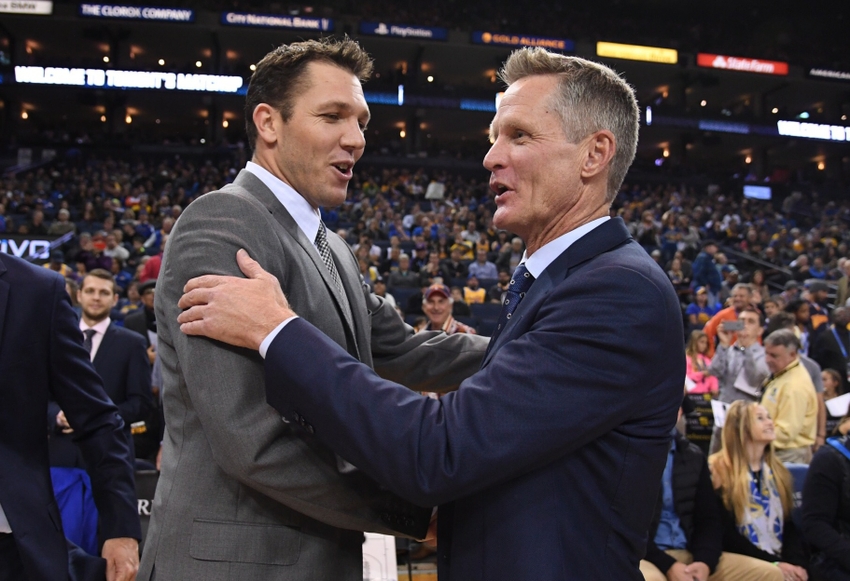 149

106
Wednesday night in Oakland went the exact opposite for the Lakers compared to their first clash with the Warriors.
After holding Stephen Curry without a three-pointer, the Lakers had no such luck in round two. Instead, Golden State opened the Lakers up for a whooping only they can deliver.
It was so bad for Los Angeles that Golden State had dropped 80 points at halftime.
The Warriors managed to drain 19 three-point attempts, never looking back from the tip-off.
Curry finished with 31 points, nine assists and five rebounds. His efforts combined with Kevin Durant and Klay Thompson who dropped 28 and 26 points, respectively.
One aspect of the game that was surprising besides the score was the rebounding. Golden State got out of their assumed problem and out-rebounded the Lakers by nine.
In defense of Los Angeles, they had to play without their star point guard in D'Angelo Russell. Russell will miss at least two weeks of the season as he nurses a knee injury.
The second year player has improved his game greatly from even a year ago, and you could tell something was missing from the game last night.
Because of the loss, the Lakers drop to 8-8 on the season. Being at .500 isn't so bad, especially given their expectations, but they'll get a chance for redemption on Friday.
Friday's game will come at Staples Center, where the first meeting between the teams took place. In that encounter, Los Angeles tore apart the Warriors for a 117-97 shocking victory.
It is important to also keep in mind that the Lakers are coming out from the toughest part of their schedule. This stretch included big games against San Antonio, Chicago, Oklahoma City, and back-to-back games against Golden State.
If they come out with a win on Friday, it will tell us all we need to know about them moving forward.
They're back, and they're hungry.
This article originally appeared on