Lakers GM on drafting a big man: Don't want to pass on Michael Jordan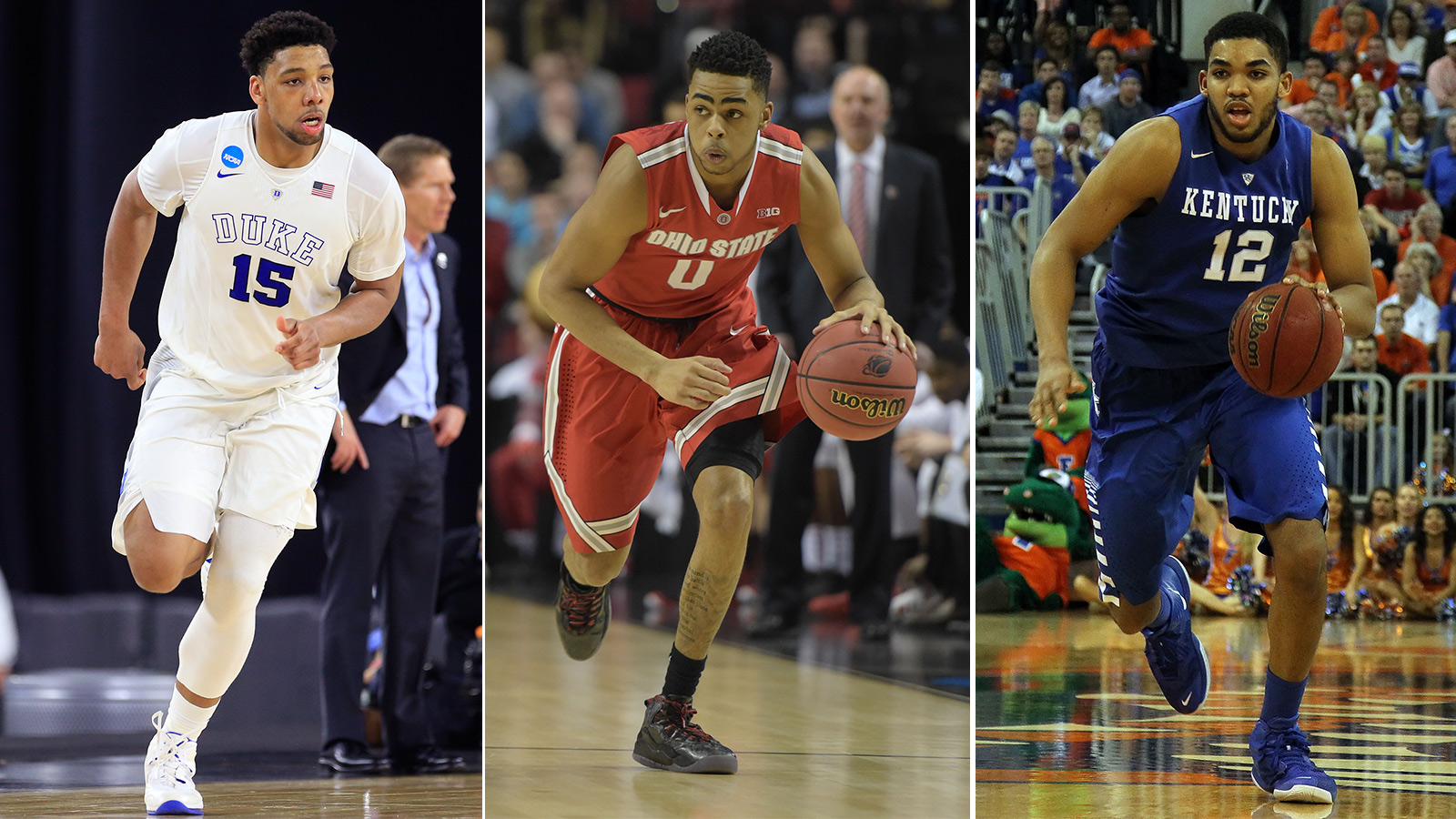 The Los Angeles Lakers have a big decision to make with the No. 2 overall pick in the 2015 NBA Draft. And general manager Mitch Kupchak is well aware of that fact.
On the one hand, Karl-Anthony Towns and Jahlil Okafor are the consensus top two prospects in this year's draft. On the other, there are just enough questions about Okafor, valid or not, to open the door to the possibility that the Lakers could pass on the Duke big man in favor of a guard or wing, assuming the Wolves select Towns with the first pick.
In a wide-ranging Q&A with the media on the same day Okafor worked out at the Lakers' practice facility, Kupchak acknowledged that drafting a big just for the sake of not passing on a potential franchise center can be fraught with peril, and he cited the most famous example in NBA history as evidence:
"You go back to the (Hakeem) Olajuwon, (Sam) Bowie, Michael Jordan draft. And in years past and maybe even today, it makes sense to build around a big. But you don't want to take a big because it's a big and pass up on the No. 3 pick, which turned out to be Michael Jordan. So we're going to look at the bigs and the guards and see if there's a guard there that — despite being just a guard — you don't want to pass on him."
What, no forwards? Or is Kupchak just playing it close to the vest? Remember, everything this time of year is a smokescreen if it's coming from a team official. Believe nothing. Trust no one. And be prepared for anything.
(h/t NBA.com)
Photo Credit: Public Domain