Lakers Getting Valuable Practice Closing Out Games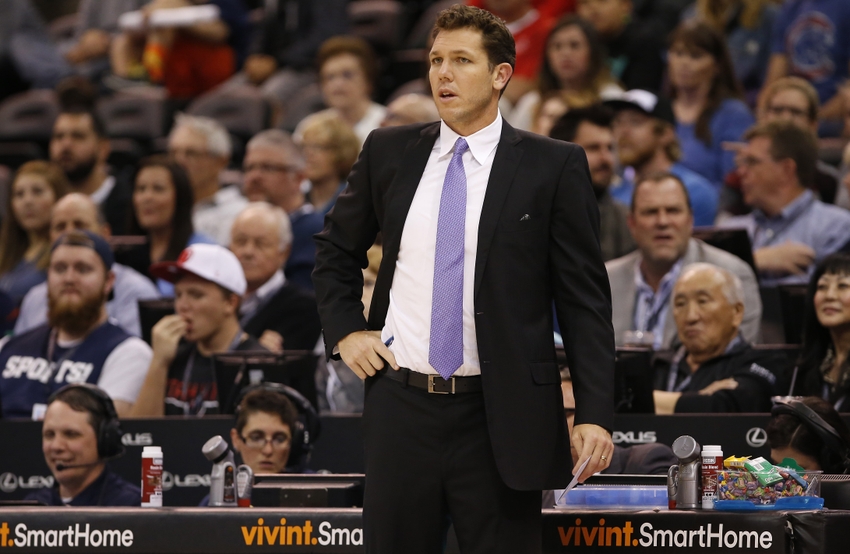 The Lakers dropped Tuesday's contest 115-07 to the Indiana Pacers, but another close game is giving the young squad some much-needed experience.
These are what we call growing pains for your Los Angeles Lakers.
Through just four games, we can already tell that this is going to be a different type of season. Most fans have likely already forgotten the first 81 games of the 2015-16 Lakers campaign. Loss after loss, the games all blended into one long nightmare.
But that was then and this is now.  So far, there's an optimism in the air, even in the face of defeat, and the players feel it to.
Julius Randle: "We're putting ourselves in positions to win & we could easily be 4-0, but we're 1-3."
(on @SpectrumSN)

— Serena Winters (@SerenaWinters) November 2, 2016
Against Utah, the offense sputtered in the final minutes. In OKC, the wheels came off against a top five talent in Russell Westbrook. Tonight was more of the same, as Paul George single-handedly took control of a game the Lakers were leading with just 1:55 to go. George scored the Pacers' final 12 points.
Through through the first 25 games last season, The Lakers were 29th in plus-minus at -9.9. They were losing, and it wasn't even close. The uninspired, Kobe-led offense combined with a league-worst defense put the Purple and Gold down big early. Too many games were over before the fourth quarter had even begun.
Aside from a few memorable ice-related moments, the Lakers were either watching Kobe down the stretch or simply dead and buried by a big deficit. As far as learning how to close out games, last year might as well have never happened.
This year, LA is keeping it close, they just don't have the experience to do what it takes to get over the hump. They're losing games they could be winning, which is a drastic improvement from not ever having a chance.
Still, there's work to be done. Right now when it's close, they're overthinking on offense, under thinking on defense, and not doing the little things on which veterans hang their hat. Sometimes, it's that extra possession from a great box out, other times it's a great defensive read that forces up a bad shot. On Tuesday night, it was George being the best player on the floor and asserting his dominance in the minute two minutes.
Los Angeles didn't help themselves either, missing open shots and committing a bad foul down the stretch.
But that's okay. They're learning, and while we all would have preferred a W, the more games like this they get, the better.
This article originally appeared on