Lakers fans help make Las Vegas Summer League game most watched ever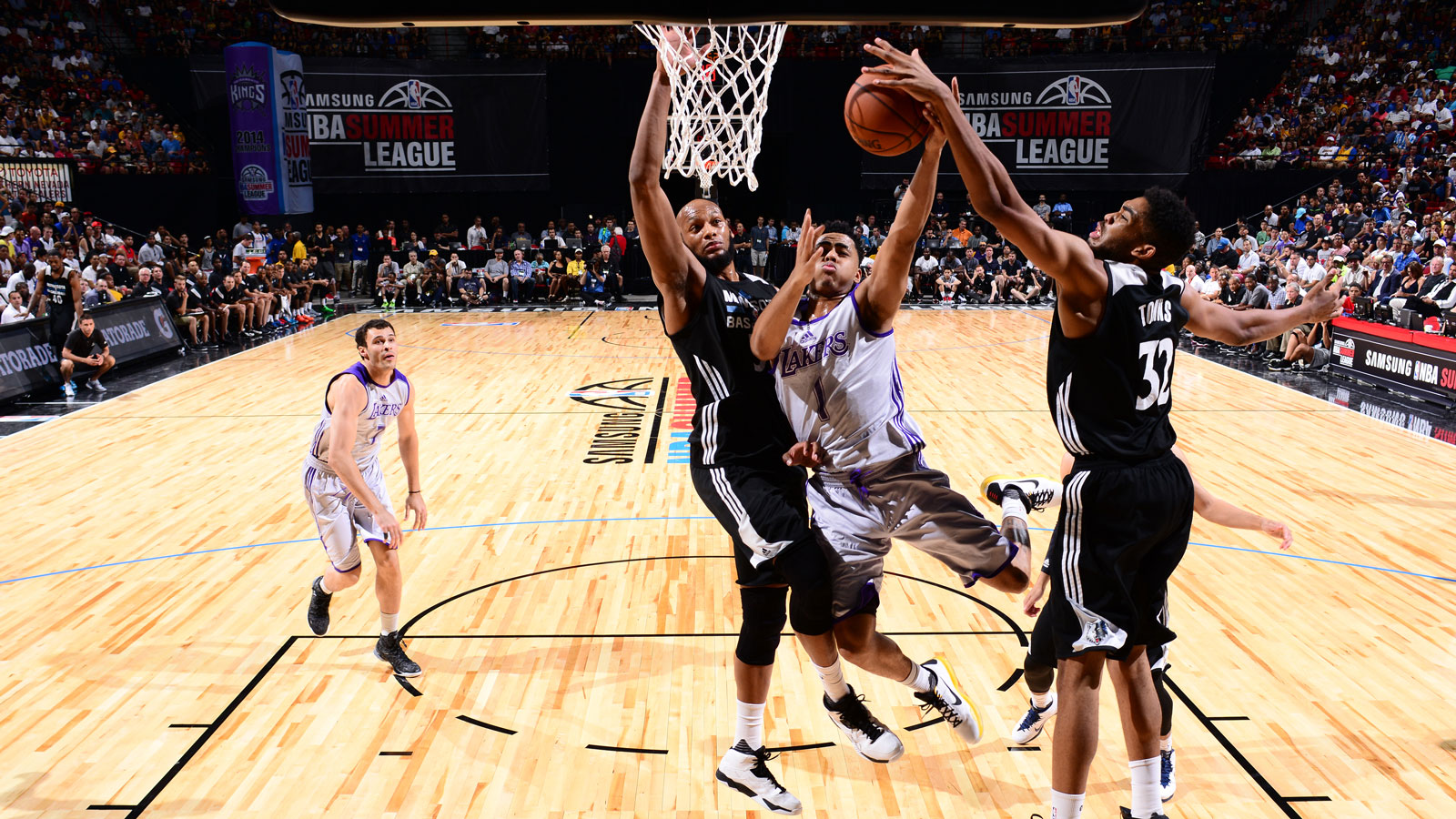 The records keep coming from Friday's meeting between the Los Angeles Lakers and Minnesota Timberwolves in Las Vegas which featured top two picks Karl-Anthony Towns and D'Angelo Russell.
First, the two teams played in front of a reported record number of fans in attendance at the Thomas & Mack Center (12,422):
And on Tuesday, Jerry Zgoda reported that the game drew a record number of watchers on television for a summer league game, with an average of 277,000 people watching the broadcast.
The thirst for NBA basketball, even if it "just" the summer league product, is real — especially when it features what Lakers and Wolves fans hope are two of the next generation of superstars in the league.
(h/t Lakers Nation)
Photo Credit: David Dow/Getty Images
Lakers-Timberwolves helps set single-day Vegas Summer League record: 12,422. pic.twitter.com/6c8NM8ATbD

— Ric Bucher (@RicBucher) July 11, 2015
NBA TV's Lakers-Wolves game Friday was its most watched summer-league game of all time, w/ an average of 277,000 viewers

— Jerry Zgoda (@JerryZgoda) July 14, 2015