Lakers: D-Fenders Head Coach Coby Karl excited about his team this season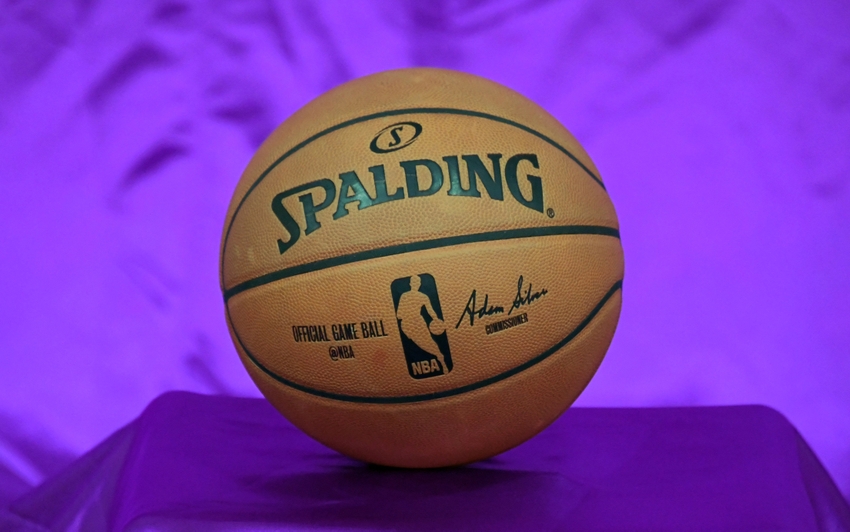 Wednesday was Media Day for the Lakers D-League Affiliate, the Los Angeles D-Fenders, and the Lake Show Life was there to get the scoop on the upcoming season from the head coach Coby Karl
The Lake Show Life was fortunate to get some time to talk to the D-Fenders new head coach Coby Karl. Karl explains to Lakers fans who his team is, the caliber of players he will coach and why Lakers fans should come down and support the team.
Before we get to the interview, let's give you a little background and update on the D-League: There are now 23 teams in the D-League now that Atlanta has agreed to purchase an affiliate team which will begin playing in 2019. The D-League is comprised of two conferences (East and West) and four divisions Atlantic (East), Central, (East), Southwest (West), and the D-Fenders Division, Western (West).
Lakers: D-Fenders Vets Talk NBA Summer League, Country Music and More
D-Fenders Head Coach Coby Karl is the son of NBA legendary coach George Karl. The Elder Karl is one of only nine coaches who have won 1,000 NBA games. He was also a guard for the San Antonio Spurs for five years in the 70's. The 33-year-old Coby also played in the NBA for eight years, including a year for the Los Angeles D-Fenders and Lakers.
Coby has been around basketball his entire life and has learned a lot from different coaches , some whom he still stays in contact. Karl is so easy to talk too, and pleasant to be around. You feel like you have known him your whole life.
The players respond and enjoy playing for Coach Karl. He just cut his roster down from 17 to 14 players last week and will need to trim the list down to ten shortly. We have heard there is a good chance that Ivica Zubac will be playing for the D-Fenders at some point in the season.
If his practices are any indication of what is to come on game day, coach Karl will be calm, cool and collected on the sidelines. We learned a lot in our interview with him on Media Day:
You heard the coach, there are a ton of reasons why basketball fans should come out to watch the D-Fenders. It's a lot of fun, and you can sit close enough to almost reach out and touch the players.
Some fun facts about the D-League: Did you know that thirty percent of NBA players on Opening Night rosters had NBA D-League experience? In 2004, there were only 15 players on an NBA Opening Night roster from the D-League. Fast forward 12 years, and that number has risen to 135 this season.
That's not all. According to the NBA, there's more to the story:
"For the third straight season, every NBA team has at least one NBA D-League alum on its roster. The Celtics, Heat and Pistons lead the league with eight former NBADLers on their rosters, while the Raptors have seven."
The Lakers have three former D-League players this season, Tarik Black, Jordan Clarkson, and Lou Williams. One of the hardest things to do as a coach is cut players, and today GM Nick Mazella announced the dropped players in a press release:
"The D-Fenders waived forward Gerald Beverly, guard Kourtlin Jackson and guard Michael Snaer to reach the league-mandated 10-man active roster."
The complete opening day roster (attached) is as follows:
| | | | | | | |
| --- | --- | --- | --- | --- | --- | --- |
| NO | NAME | POS | HT | WT | SCHOOL | STATUS |
| 0 | Vander Blue | G | 6-4 | 200 | Marquette | Returning |
| 7 | Troy Devries | G | 6-3 | 194 | New Mexico | Tryout |
| 50 | David Foster | C | 7-3 | 250 | Utah | Tryout |
| 23 | Justin Harper | F | 6-9 | 245 | Richmond | Returning |
| 5 | Julian Jacobs | G | 6-3 | 188 | Southern California | Affiliate |
| 9 | Josh Magette | G | 6-1 | 175 | Alabama-Huntsville | Returning |
| 11 | David Nwaba | G | 6-4 | 204 | Cal Poly | Trade |
| 18 | D.J. Shumpert* | F | 6-7 | 220 | Cal State-San Bernardino | Returning |
| 2 | Kenneth Smith | G | 6-2 | 187 | Louisiana Tech | Returning |
| 12 | Roscoe Smith | F | 6-9 | 206 | UNLV | Returning |
| 21 | Travis Wear | F | 6-10 | 221 | UCLA | Affiliate |
The NBA team owners are now paying the veteran players more money through a tiered pay system. That's not to say they get paid enough to live on, but it's a step in the right direction.
So, if  you come to watch the D-League games you will see future NBA players play much stiffer competition than in previous years. The season starts on Friday, November 11 at 7:30 p.m. in the Toyota Sports Center.
We look forward to seeing how coach Karl leads his team. He has already gotten off to a fantastic start from what we could gather from his practices. The games will be fast-paced, and the bigs will have to learn to shoot more outside shots and be able to run up and down the court with ease. It should be a lot of fun. We wish coach Karl the best season ever as he leads his team to the championship!
This article originally appeared on