Lakers comeback to beat the Kings and improve to 5-4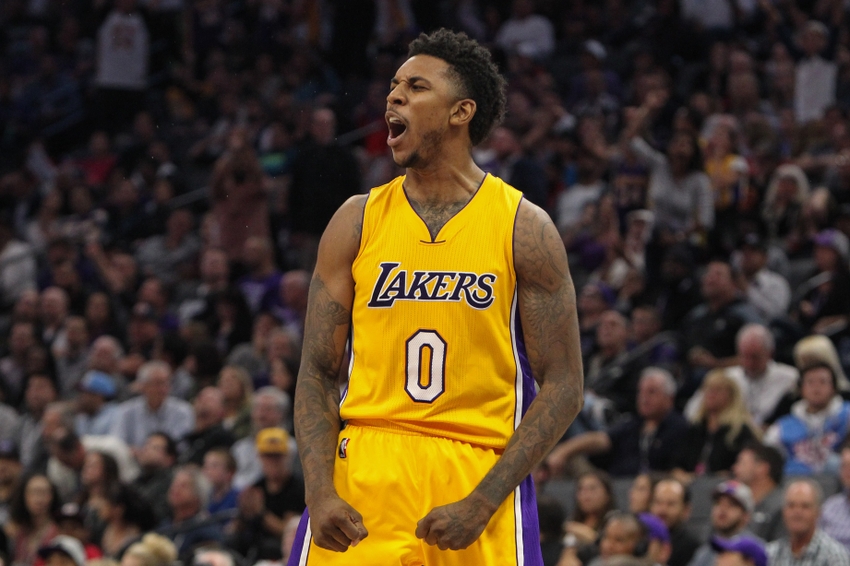 101

91
Los Angeles got their fifth win of the season thanks to a comeback in California's capitol.
The young Lakers continued their impressive star to the season with a win in Sacramento.
Early on, Los Angeles looked like they were in trouble, but rebounded nicely. Going down by as many as 19, the Lakers rallied back to win by double digits.
An ugly 16-point first quarter outlined the rest of the game for the Lakers — but they pulled through.
This team is surprising a lot of people by the day, but it's clear that they're just getting started. Winning on the road is key to staying productive moving forward.
Lou Williams came off the bench to lead the team in scoring with 21 points. While he only contributed two rebounds and one assists, he did manage to grab three steals.
D'Angelo Russell and Nick Young also showed up, scoring 17 and 16 points, respectively. Russell's identity at point guard is coming out more this season, while Young is on a redemption tour.
Young's ability to keep his roster spot and then go into the regular season to demonstrate why is remarkable.
DeMarcus Cousins had the best night for the Kings, getting past the Lakers for 28 points.
With the win, the Lakers keep ground in the Pacific division while also winning their fifth game of the season.
Rumor has it that this young Lakers team will be capable of sneaking into the playoffs, but only time will tell.
It may not take much else change for a playoff push, but rather the right teams falling apart at the right time.
If any of the usual bubble teams on the outside looking in collapse during the season, expect Los Angeles to pounce on that kind of opportunity.
Next game will be Saturday in New Orleans.
This article originally appeared on