Lakers: Check Out Brandon Ingram's Spot On Resemblance in NBA 2K17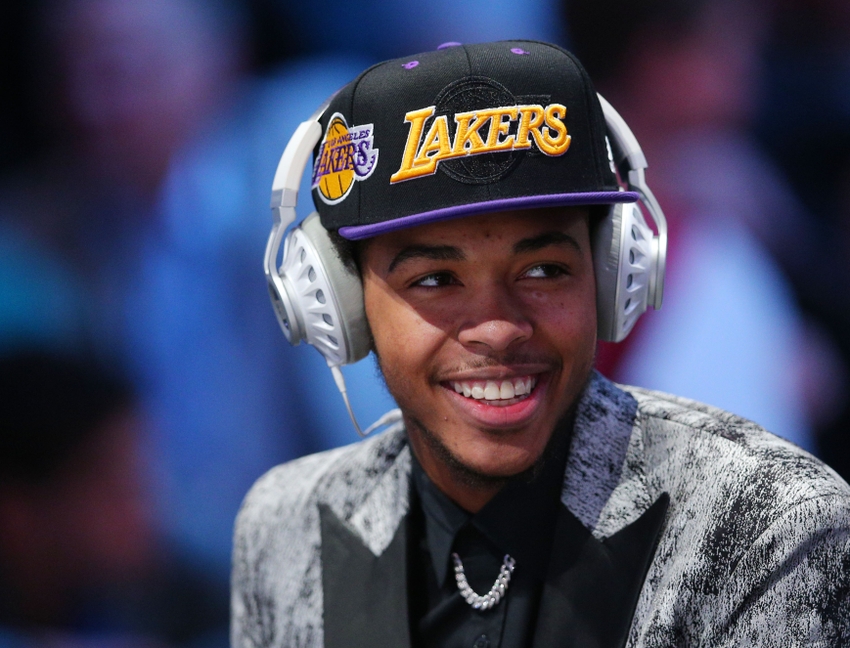 NBA 2K17 recently released their player rankings and the avatar for Lakers' rookie, Brandon Ingram could not be anymore spot on
Having played as the Los Angeles Lakers in NBA 2K for what seems like over a decade, it's easy to say with confidence that sometimes the creators get players' avatars down to a science, and other times they fail miserably.
For instance, despite having Kobe Bryant on the cover of their games on multiple occasions, for whatever reason, they still struggle with getting The Black Mamba's facial features correct.
On the other hand, that doesn't seem to be a problem for the team this year as most of their 2K characters look extremely accurate, none more than rookie, Brandon Ingram.
Warranting a 78 overall, higher than teammates Larry Nance Jr.(75), Jordan Clarkson and Julius Randle (both 77), the resemblance between Ingram and his 2K character is uncanny.
The newest leak features a screenshot of first overall draft pick, Ben Simmons going at it with Ingram in Blacktop Mode but Ingram definitely shows much more likeliness to his character than his peer.
Unlike his teammates who seem heavily invested in the 2K franchise, posting their screenshots and rankings all over their social media accounts, Ingram has stayed relatively quiet on the video game front, with no signs of 2K anywhere on his Twitter or Instagram accounts.
Coming in as a close second best in terms of character resemblance is sophomore high flyer, Larry who had a classic reaction to his screencap.
D'Angelo Russell and Karl-Anthony Towns were recently seen putting in work with the 2K team recording motion tracking footage, so it is only a matter of time until they put out their next epic trailer. As always, we'll keep you posted when that happens!
This article originally appeared on