Lakers assign Ivica Zubac to the Los Angeles D-Fenders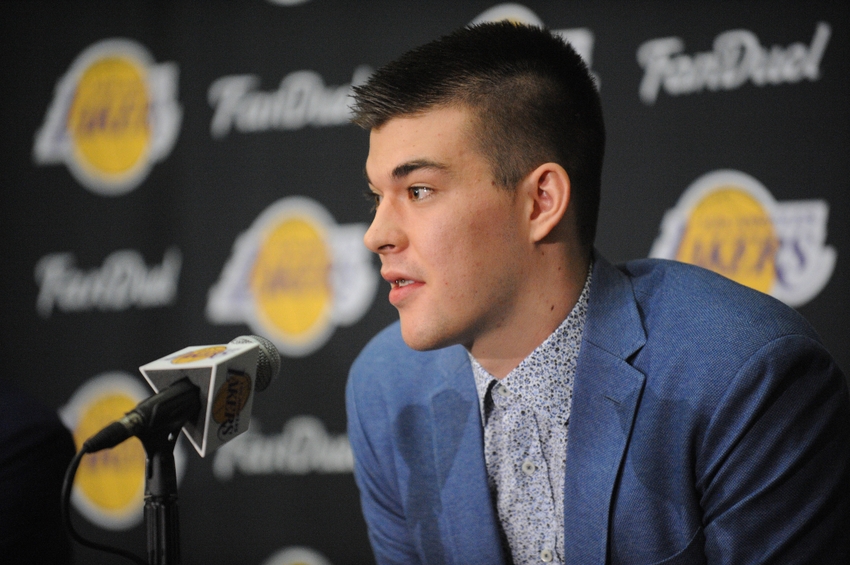 The Los Angeles Lakers have assigned Ivica Zubac to their D-League affiliate, the D-Fenders, in an effort to help him get more playing time
Ivica Zubac was selected by the Lakers with the 32nd pick in the 2016 NBA Draft. Zub has played in only three of the Lakers 12 games this season. The Lakers are in the midst of what they hope is a winning season, sitting at 7-5.
Zubac plays center, and the D-Fenders have one center, former Utah Ute David Foster. Zub is expected to play this Thursday when the D-Fenders take on the Rio Grande Valley Vipers, Thursday, Nov. 17 at 7:30 p.m. at the Toyota Sports Center.
Expect head coach Coby Karl to give him some significant minutes. That's what usually happens when the Lakers come down to play with the D-Fenders. However, it does take minutes away from other players on the roster and makes it challenging to coach an ever-changing roster.
The D-Fenders are the first franchise in D-League history to be owned by an NBA team. Producing top NBA talent in the past, the D-Fenders franchise has had 23 NBA Call-Ups and have developed 17 Lakers assignment players in the last ten years.
They have also claimed two division titles and have twice participated in the NBA D-League Finals. The Lakers have three former D-League players on their roster this season, Tarik Black, Jordan Clarkson, and Lou Williams.
There are now 23 teams in the D-League, after Atlanta agreed to purchase an affiliate team which will begin playing in 2019. The D-League is comprised of two conferences (East and West) and four divisions Atlantic (East), Central, (East), Southwest (West), and the D-Fenders Division, Western (West).
Thirty percent of NBA players on Opening Night rosters had NBA D-League experience.
Zubac should provide fun and excitement to the already exciting D-Fenders. Come down to the Toyota Sports Center in El Segundo on Thursday night at 7:30 p.m. on Nov. 17, complete with Lakers Girls all for a reasonable price.
This article originally appeared on