Lakers: 10 Questions and Answers with Larry Nance Jr on Twitter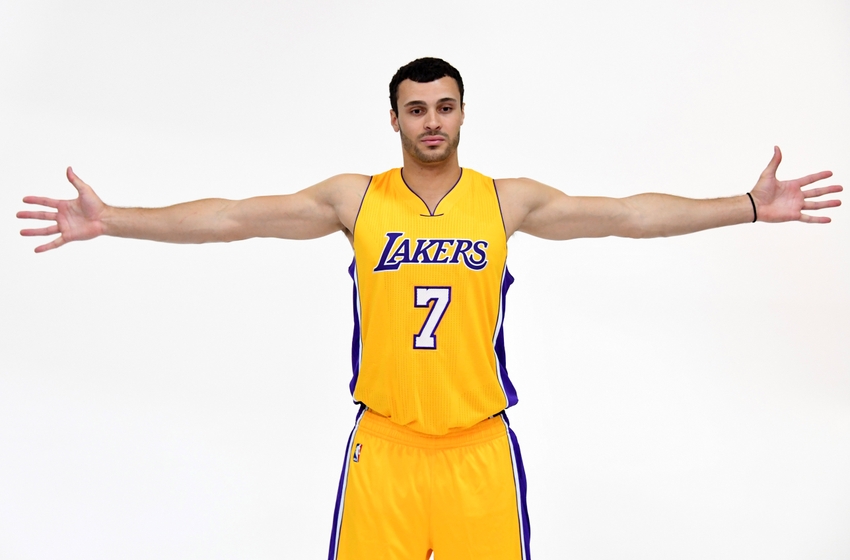 Lakers' fan favorite, Larry Nance Jr. recently took questions on Twitter and his answers were impressive as usual
Larry! Larry! Larry! Chants for Lakers forward Larry Nance Jr. were deafening in the UNLV basketball arena during summer league play and have continued into the young offseason.
Now a sophomore, Nance Jr has made a huge impression on Lakers fans, mostly due to his skills on the court, but now the media seems to be giving him more of a voice due to his popularity and ease in front of the camera and bright lights.
Recently taking fan questions on Twitter, it was fun to find out more about this second-year Laker.
Larry's favorite NBA player of all time is his own father, aww, "#22 for the Cleveland Cavaliers." That was an easy one. There's no doubt Nance feels an affinity for the city of Cleveland; he is also hoping the Cleveland Indians win the 2016 World Series, calling them the "Windians."
What's his favorite place to play outside of STAPLES Center? You should know the answer to that question already, "Cleveland."
It's not secret; Larry Nance Jr. is known for his dunks. Therefore, most questions asked concerned his dunking prowess.
His favorite dunk thus far in his professional career is the "Tip Dunk in Memphis," where Larry had his way with the Memphis Grizzlies scoring 17 points early in December.
Nance promised to posterize more players this season saying "Expect quite a few."
He even went so far as to tell a fan that it was a silly to ask him a question about this subject. After all, we all know he enjoys dunking and setting Staples on fire with his dunks. Most fans agree that he should be in the Dunk Contest this season.
It is clear from watching their interactions together, Nance and rookie Ivica Zubac get along wonderfully. Nance is very impressed with Zubac, and Ivica is the one player he would love to dunk on.
Zubac chided back to Larry's answer to that last question with his own tweet which prompted Lakers fan @apad23 to create this hysterical meme:
It didn't stop there. We think Zub got the last word on this exchange:
Larry was asked what he would do if he saw a clown to which he responded, "Dunk on him!" Obviously!
He is just following the biggest lesson Kobe passed down to him, "Dunk EVERYTHING!" When asked about his opinion on the Black Mamba, he responded with a simple emoji.
Of course the best question of all, what is Larry's favorite emoji?
So Lakers fans, now you know a little bit more about Larry Nance Jr — who inspires him, who he'd love to dunk on, his affinity for the city of Cleveland, his favorite emoji, etc — so have fun interacting with him this season on Twitter @Larrydn22.
This article originally appeared on