LA Clippers: Watch Chris Paul's best lobs from 2015-16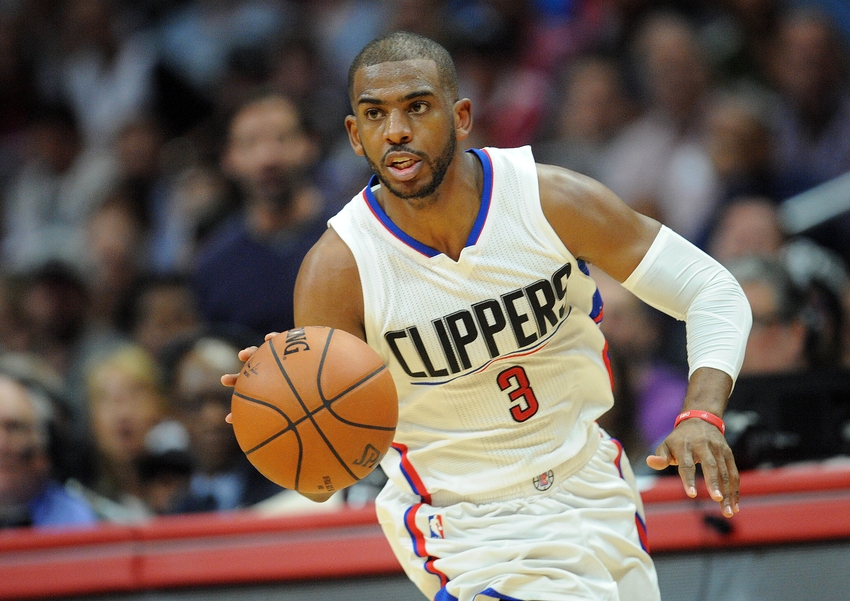 LA Clippers star Chris Paul continued to prove that he's the best floor general in the NBA last season, and put together a brilliant highlight reel of alley-oop passes in the process.
Chris Paul is the best passing point guard in the NBA. While his poise and vision are what make him the top floor general in the game, an area of his skill set that relies on intelligence and patience to find the right pass, he can still bring a ton of flash. And in the LA Clippers' offense alongside Blake Griffin and DeAndre Jordan, that's more than obvious.
Paul is the passing aficionado of Lob City. This new era in Clippers history has been the team's greatest success, with them becoming a perennial 50+ win team and boasting one of the very best offenses in the league.
And from running the show with precision in the half court or delivering pinpoint alley-oops in transition, Chris Paul has been the one orchestrating this new era.
So, of course, he put together a beautiful highlight reel of alley-oop passes last season.
Averaging 10 assists per game to go along with 19.5 points in the absence of Griffin through the regular season, Paul yet again lived up to his "Point God" name.
He became the leader of the team, and along with the likes of Jordan, J.J. Redick, and the defensive efforts of the bench stepping up, the Clippers were still able to win 53 games.
Such performance from Paul has garnered him more praise this offseason.
In the Sports Illustrated NBA Top 100, Paul was ranked 4th, coming behind only Stephen Curry, Kevin Durant and 1st place LeBron James. With such a standing, Paul narrowly beat out 5th place Russell Westbrook, who was ranked behind due to less consistency, poise, trust to run a more structured offense, and inferior defense.
As for the virtual world of NBA 2K17, Paul received a 91 overall rating to become the 6th best player in the game.
Whether you're playing with Paul in the new 2K game or simply watching the LA Clippers in action, lobs like those above never get old.
Which is why, as our writer Gaia Rhodes has explained, makes the Clippers one of the best teams to play with in 2K17. You can click here to find the ideal team for your virtual play style.
This article originally appeared on