LA Clippers: Watch Chris Paul grab 3 steals in 20 seconds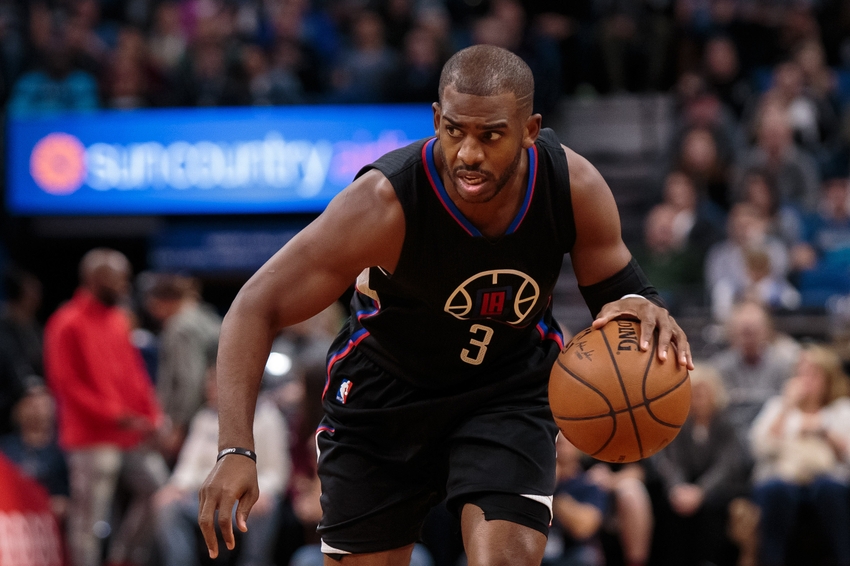 To sum up his tireless competitiveness, Chris Paul grabbed three steals within just 20 seconds in the LA Clippers' loss to the Memphis Grizzlies.
After the first 12 games of the 2016-17 season, Chris Paul is at the top of the NBA in steals again. He's led the league in steals per game six times already over the course of his career, and he's doing it again this year as he leads the LA Clippers' lockdown defense.
Already, Paul has four games with at least five steals, snatching six in two. There's far more to defense than steals, of course, but Paul has played aggressively attacking the ball, breaking up passing lanes, and providing excellent defense on and off the ball as he always does. So far, he's at a league-best 3.1 steals per game.
He's had a host of great performances, yet his burst of steals against the Memphis Grizzlies (which was otherwise an off night for Paul with nine points on 3-of-11 shooting and six assists) was the definition of the bull-dog style that CP3 plays with.
After Andrew Harrison made a high-flying chasedown block on Paul's layup attempt following the first steal, the Clippers' leader immediately turned the tide of the sequence.
Paul finished with three steals in this 20-second spell of play alone.
After the initial steal to start the fastbreak, he fought to retake possession in a scramble with Mike Conley, coming up with the ball to give J.J. Redick a three-point attempt. Redick missed and the ball was rebounded by the Grizzlies. When it returned to the hands of Conley, he thought he was safe, turning to say something to the referee at the sideline.
Conley should have known that Paul wouldn't just give up on the play at this point, even after coming up short twice.
Paul ripped the ball straight from Conley's unaware grip like an angry parent taking back their car keys from a baby. After drawing a shooting foul right away, Paul came out on top.
Want your voice heard? Join the Clipperholics team!
If there's one sequence that is going to sum up just how competitive Chris Paul is and why he's the perfect point guard to lead the LA Clippers' league-best defense, this is it.
This article originally appeared on