LA Clippers, Warriors don't have a real rivalry, says Doc Rivers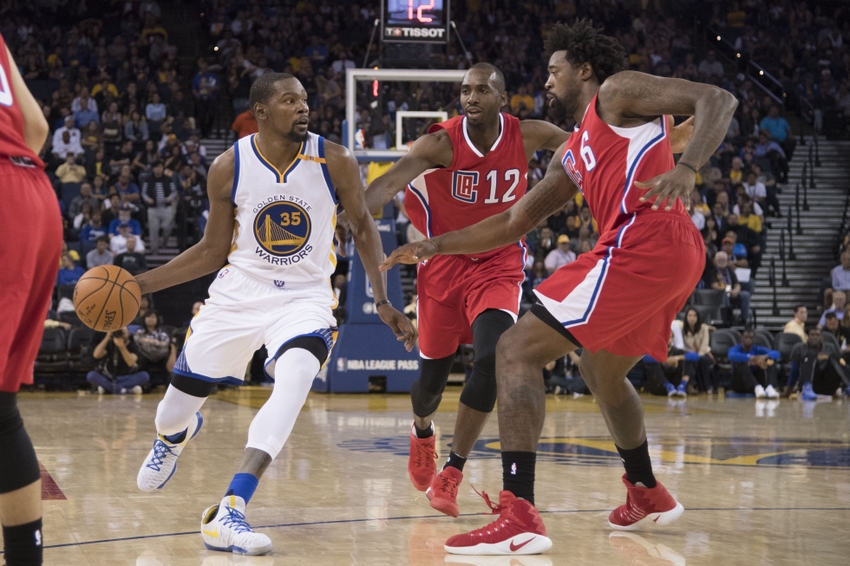 This week, for the first time in the new NBA season, the LA Clippers will play the Golden State Warriors. But Doc Rivers won't see their contest as one between rivals.
The LA Clippers and the Golden State Warriors have been viewed as having a rivalry for some time now. It's heightened since they played a competitive, seven-game first round series in 2013-14 as the Clippers fought through the adversity of the Donald Sterling situation and won the series. The teams always have physical, intense games, with regular season matchups having a playoff sense about them. They don't just feel like any other, and the fact that three of last season's four regular season games were decided by seven points or less helps keep things heated.
Head coach Doc Rivers doesn't see a real rivalry between his Clippers and the Warriors, though.
In fact, as he said to Ben Golliver of Sports Illustrated, Doc sees this as nothing more than a "drive-through" rivalry:
"I know the Lakers and Celtics were a rivalry. Now, we have these quick drive-through rivals where you have one go at them and all of a sudden you're a 'rivalry.' We've only played the Warriors in one series [in 2014]. We won that. I guess that started the rivalry.

"Even before I got here, I heard all this talk about these two teams not liking each other. That's good. Maybe we've got an 'in-state rivalry.' I don't really care one way or the other. We want to beat them and they want to beat us. Not because we don't like them, maybe we do or maybe we don't, but we want to beat them because they're in our way. We'd like to be in their way but we really haven't been the last two years."
Maybe us, the fans, have blown the rivalry up somewhat. For NBA lovers who want to see games where opponents actually dislike their opponents and play with an increased physicality and intensity, they want to see new rivalries develop. And while this obviously isn't Larry Bird's Celtics vs. Magic Johnson's Lakers, it's still something.
Doc didn't completely dismiss the idea of a rivalry, but he certainly downplayed it. At the very least, he says he doesn't care.
You can decide for yourself. But most fans in Clipper Nation would say there's definitely some heat between the Clips and Dubs.
It's safe to say that we'll see some enthralling matchups, too. Specifically, Blake Griffin taking on Draymond Green, looking to beat him in the post, draw fouls, and frustrate his opponent. The Clippers won't want to fall like they did in the preseason, being dismantled 125-70 by the Warriors.
Want your voice heard? Join the Clipperholics team!
Wednesday's game tips off at 10:30 PM ET at Staples Center. And no matter what Doc Rivers may say about the strength of this rivalry, we know the players have a little extra incentive to strive for a win, and the LA Clippers have their biggest challenge of the season yet. They won't want to relent and lose this one, and they should have the competitiveness in them to return to their locked-in, elite level of play from the first couple of weeks of the season.
This article originally appeared on