LA Clippers want to stagger Blake Griffin, Chris Paul this season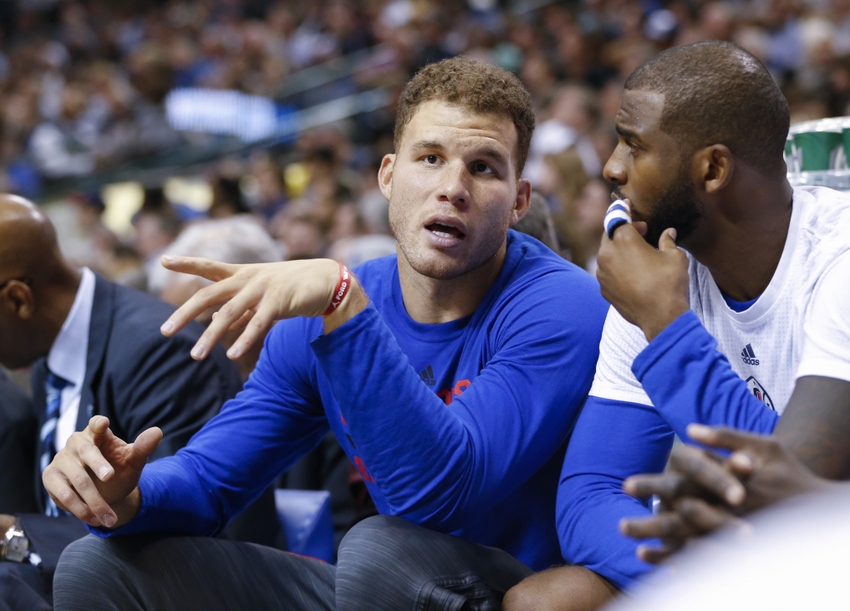 LA Clippers head coach Doc Rivers has said that he wants to stagger Chris Paul and Blake Griffin more this season.
At long last, this is what LA Clippers fans wanted to hear. No, not that the team has finally found the elite wing they've been longing for, but that Doc Rivers wants to stagger the minutes of Chris Paul and Blake Griffin more often. It makes far too much sense to neglect, and after seeing it in spells during the preseason, we now know it's something Doc would like to continue into the regular season, too.
Doc said he wants to stagger more this year & it's something they'll have to do, even though he feels the bench is deeper than ever before

— Rowan Kavner (@RowanKavner) October 19, 2016
As Rowan Kavner of Clippers.com reported following the Clippers' 92-89 win against the Sacramento Kings on Tuesday to conclude their preseason, Doc has said that he wants to stagger more this year.
The bench may be deeper. The loss of Cole Aldrich's interior defensive presence is huge, but with additions like Raymond Felton, Alan Anderson, Brandon Bass and Marreese Speights, the Clippers have some more pieces at their disposal.
However, as it's easy to see and as Doc has now acknowledged, they aren't enough. At least, when you could stagger the minutes of Chris Paul and Blake Griffin to have an elite passer and floor general on the floor at all times, the bench isn't good enough. Especially when the competition gets tougher in the playoffs.
Having one of the two superstars to lead them and anchor bench lineups as much as possible can help immensely to the balance of the team. No matter how deadly the starters can be together, this staggering approach — essentially what Billy Donovan did with the Oklahoma City Thunder last season with Russell Westbrook and Kevin Durant — helps avoid a major drop off when the second unit comes in, preventing them blowing leads or putting the starters under pressure when they come back into the game.
Dan Woike of the Orange County Register reported some comments from a few players earlier in October, and they are all in favor of how staggering Paul and Griffin can help:
"It's something we've talked about, trying to adjust that," Paul said after the Clippers beat Toronto on Wednesday. "It gives us the ability to still pay together at times but it gives the other units the opportunity to have (at least one) of us on the court with them."
Griffin said it will help him keep focus when he isn't alongside Paul:
"A lot of times, you play with a guy like Chris who makes the game so easy, sometimes you relax a little bit, maybe a little too much. I think (staggering is) good as far as finding out different ways to affect the game and not being able to just rely on one guy, but really working the offense. When Chris is out, we still have these guys like Raymond (Felton), very capable ball handlers that can get us into our stuff. It's more about trusting our sets and trusting our movement."
We've seen this increase Griffin's aggression already during the preseason, with the chance to lead certain lineups by himself adding to the intensity being fuelled by a desire to prove himself after the most troubling year of his career in 2015-16.
Want your voice heard? Join the Clipperholics team!
Staggering Chris and Blake does so much to take pressure off weaker bench lineups, and prevents someone like Felton, Austin Rivers or Jamal Crawford having to create so much. When you could have an All-NBA player take that role more often instead, what's not to like?
This article originally appeared on