LA Clippers: Stan Van Gandy says L.A. are a great defensive team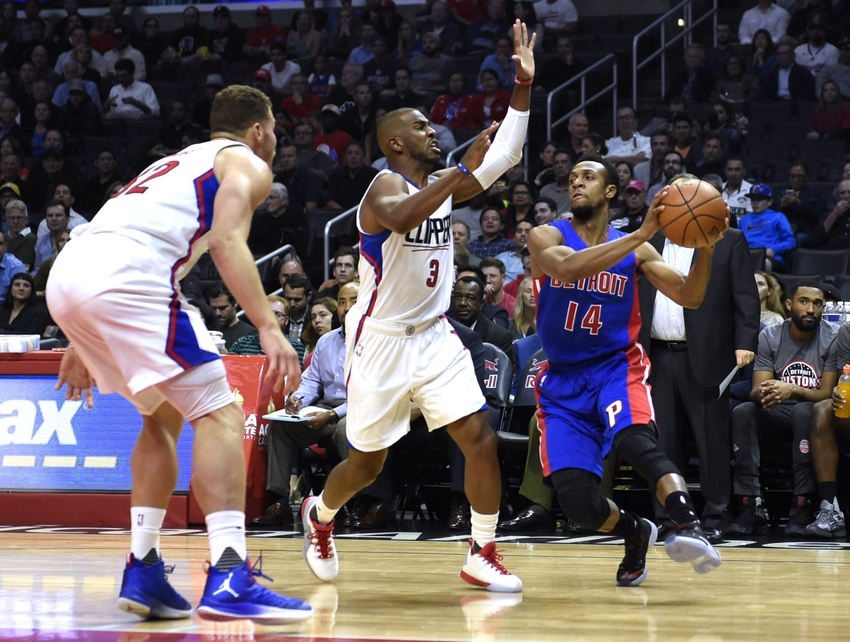 The LA Clippers are the NBA's top defensive team right now, and Detroit Pistons head coach Stan Van Gundy sees no reason why the Clippers shouldn't be a great defensive team this year.
The LA Clippers currently lead the NBA in defensive efficiency after allowing just 90.3 points per 100 possessions during their 6-1 start, also earning the highest net rating in the league of 14.9. Until the offense really took off in the last two games in commanding wins against the San Antonio Spurs and Detroit Pistons, it's been defense that has driven the Clippers towards such a strong start.
The offense will be elite as always and has started to click now, but it's the whole team being locked in and playing aggressive defense that's been particularly impressive. Especially because the bench has (surprisingly) been such a vital part of it.
Pistons head coach Stan Van Gundy said to Mike DiGiovanna of the Los Angeles Times after losing 114-82 to the Clippers that there's nothing to indicate L.A. should be anything but great on defense:
"Chris Paul has been one of the best point-guard defenders in the league for a long time. DeAndre Jordan is an elite defender. Luc Mbah a Moute is an elite defender—that's how he's made his living in this league.

"J.J. Redick is a tough guy who's a smart defender, and Blake Griffin, he's another athletic, smart guy who knows how to play. There's really nothing that tells you this team should be anything other than a great defensive team."
It's still such an early stage of the season and there's a fair likelihood the Clippers are going to fall from being the NBA's top ranked defense at some point. Marreese Speights is still a weakness with the second unit and we need a larger sample size to really stamp this level of approval on the team's defense.
However, the Clippers have delivered an even better start to the season than fans could have hoped for at this stage. The team is benefiting from the kind of roster continuity that so few organizations have, and they've been communicating and focused in a way that can only bode well for the rest of the season.
Given the talent they have, from Chris Paul, Luc Mbah a Moute and DeAndre Jordan in the starting lineup to Austin Rivers and Wesley Johnson off the bench, the LA Clippers have plenty of pieces to be a great defensive team as Van Gundy said.
If they keep up this mindset, they could improve their ranking of 4th in defensive efficiency from last season.
This article originally appeared on