LA Clippers Rumors: Lance Stephenson signing with Pelicans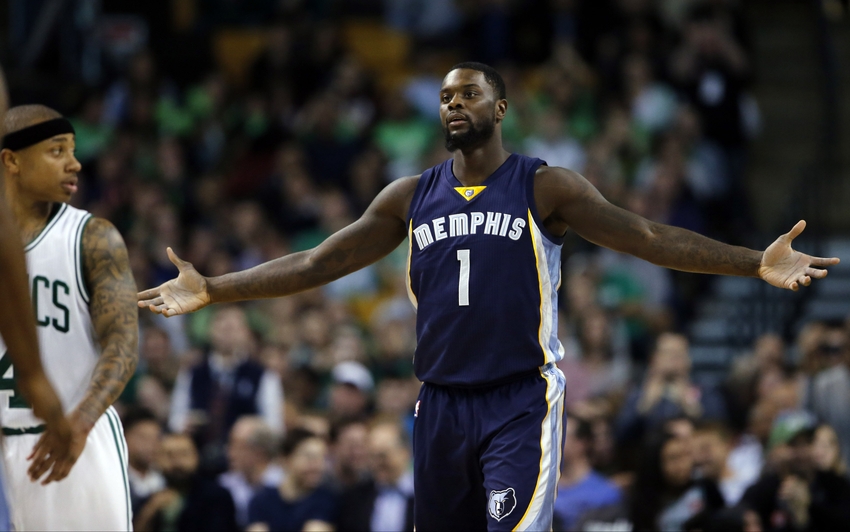 LA Clippers alum Lance Stephenson has finally made something happen in NBA free agency, and has agreed to a deal with the New Orleans Pelicans.
NBA free agency has been dead for some time. The seismic shift of Kevin Durant's decision to join the Golden State Warriors has died down. The signings of star big men like Al Horford, Hassan Whiteside and Dwight Howard are old news. Practically everything interesting has happened. And now, at long last, one of the most notable remaining free agents, LA Clippers alum Lance Stephenson, has agreed to a deal with the New Orleans Pelicans.
He finally has a team, and it's only right that Shams Charania of The Vertical broke the news to round out what has been a tremendous summer of #ShamsBombs. The details of the contract are currently unknown.
Free agent Lance Stephenson has agreed to a deal with the New Orleans Pelicans, league source tells The Vertical.

— Shams Charania (@ShamsCharania) September 9, 2016
It's about time. While Stephenson has been on a rather rapid decline from his borderline All-Star days with the Indiana Pacers in 2013-14, spending time with the Charlotte Hornets, LA Clippers and Memphis Grizzlies since then and never being at his best or fitting in, he still has talent.
Sure, his three-point efficiency has bounced around, his decision making can be wild at times, and his attempts to do way too much with the ball in his hands can result in some painfully embarrassing plays.
But, nonetheless, just two seasons ago he led the league with five triple-doubles, he's athletic, he can, drive, has the tools to play sound defense, and be a-little-bit-of-everything playmaker.
The Pelicans makes sense for Stephenson. They recently brought him in for a workout and have lost Jrue Holiday as he'll be out for the start of the season as his wife, Lauren, gives birth to their first child before undergoing surgery for a brain tumour.
There will be more minutes available for a ball handler in New Orleans, but consistently cracking a key role in the rotation won't be easier.
He's had a troubled spell as of late — despite a somewhat resurgent spell of solid play with the Grizzlies to finish 2015-16 — and guards such as Tyreke Evans, E'Twaun Moore, Langston Galloway, Tim Frazier, and rookie Buddy Hield fill out the backcourt. New signing Solomon Hill is also ready to be a key feature at small forward, so minutes won't be incredibly available for Stephenson and he'll need to prove himself.
As we've seen lately, though, that won't be easy.
However, it's good to see that Stephenson has another chance to at least try and bounce back. Now, the remaining LA Clippers alum and notable name, Josh Smith, is the last one left unwanted on the market.
This article originally appeared on