LA Clippers roasted by Portland TrailBlazers via Twitter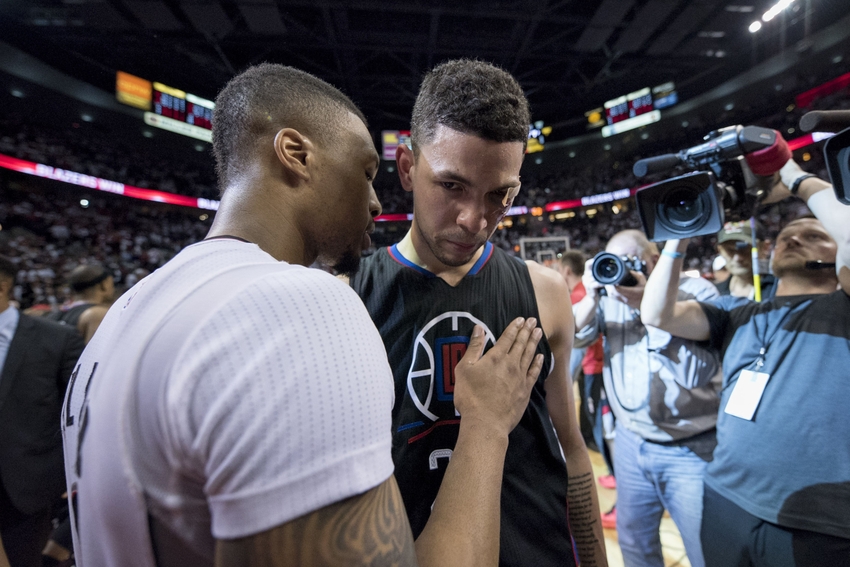 The LA Clippers took shots from the Portland Trailblazers via Twitter.
The LA Clippers tried to engage fans with a Twitter poll, a few days a ago, according to Complex.
The Clippers asked a simple question:
"What's your preference?"
The Los Angeles' social media profile then offered alley-oops, threes, and blocks as options in the poll.
I don't think the Clippers expected  an answer like the one they got from the Portland Trailblazers.
The Blazers reply included a GIF of DeAndre Jordan air-balling a free throw during the first round of the Western Conference Finals.
Some of us may remember that the GIF came from a stretch where Jordan air-balled back-to-back free throws.
The Clippers must have remembered because they quickly deleted the original tweet. That did not save them from more roasts.
The Blazers called out Los Angeles for their back pedaling.
Los Angeles took the high road to both GIFs. Maybe, this was the mature way to diffuse the situation.
However, the Clippers could've had a little more fun with the situation. The season is less than a month away, so it could have been a funny way to create hype.
Nonetheless, it is clear the Blazers are riding high after ending the Clippers 2015 season. I doubt they would have said that if the Clippers never lost their two best players, before inevitably losing the series in six games. Could the Clippers and Blazers become rivals in 2016?
Either way, the Clippers open their regular season at Portland on Oct. 27. Sounds like a great venue for some revenge. We'll see how Jordan shoots from the free throw line then.
This article originally appeared on