LA Clippers: Paul Pierce will retire with Boston Celtics in 2017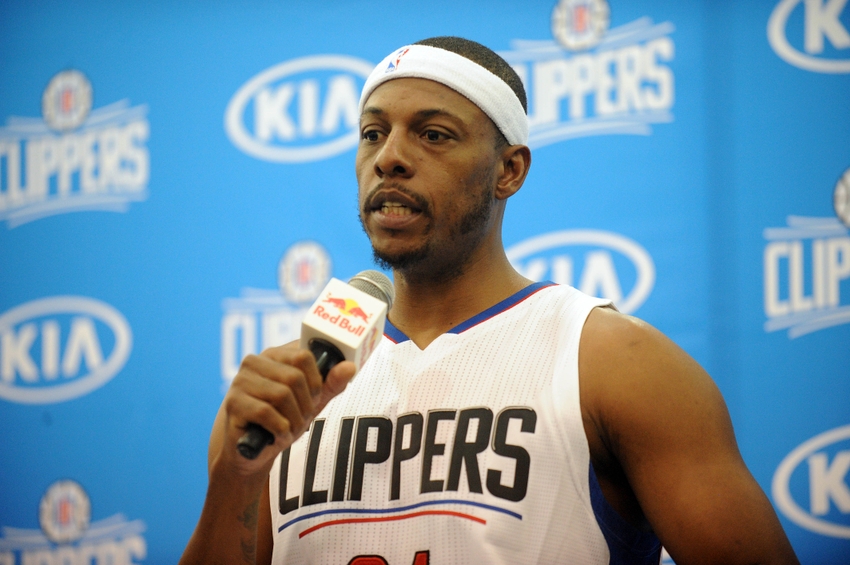 Paul Pierce has announced that after his final season in the NBA with the LA Clippers, he will retire as a member of the Boston Celtics in 2017.
Paul Pierce always seemed more likely to return to the NBA this season, and he finally made his announcement on September 26 that he'll play his final season with the LA Clippers in 2016-17. After that, Pierce is finally calling it quits after what will be his 19th year in the league, and he'll do so as a member of the Boston Celtics.
They drafted him with the 10th overall pick in the 1998 draft and he spent the next 15 years with the team, earning 10 All-Star appearances while establishing himself as one of the top scorers of all-time (19th, to be exact, with 26,316 points).
As Justine Termine of SiriusXM NBA Radio confirmed after an interview, Pierce will be retiring as a Celtic next summer.
Paul Pierce confirmed to us on @SiriusXMNBA that he'll retire as a Celtic after the season… Said he owes it to himself and the fans.

— Justin Termine (@TermineRadio) October 12, 2016
Doc Rivers has also said that he wanted to ensure Pierce would retire as a Celtic whenever he decided to walk away from the game, and it really couldn't happen any other way.
After leaving the Celtics in the blockbuster Brooklyn Nets trade along with Kevin Garnett in 2013, Pierce has spent no more than one season with the Nets or Washington Wizards. Now, with his retirement announcement, he will have spent just two years with the Clippers.
Pierce has had his moments in the last few years (unfortunately not in L.A.), but he became a Hall of Famer in Boston.
Pierce ranks third in Celtics' history in games played (1,102), second in points (24,021) and first by a mile in three-pointers (1,823, with Antoine Walker coming second at 937).
On top of all of that, Pierce has made a name for himself in the playoffs, burying an array of clutch shots over the years and establishing his nickname of "The Truth". Along with Doc, Garnett, Ray Allen and Rajon Rondo, he helped lead the Celtics to their 2008 championship.
Want your voice heard? Join the Clipperholics team!
Hopefully before he retires as the Celtic that he'll always be in Boston, Paul Pierce can bring a little more Truth to the LA Clippers.
This article originally appeared on