LA Clippers' Paul Pierce says Warriors choked in NBA Finals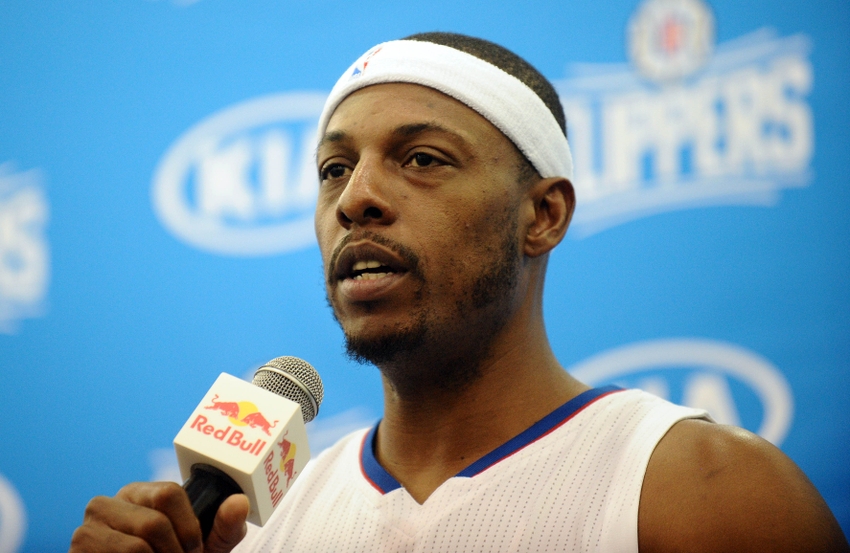 When asked if the Cleveland Cavaliers won the 2016 NBA Finals or the Golden State Warriors lost it, LA Clippers forward Paul Pierce says the Warriors choked.
LeBron James put together what could arguably be the best spell of play in NBA Finals (or even playoff) history. The 2016 Finals were meant to be over before they even started, with the Golden State Warriors coming back from a 3-1 deficit in the Western Conference Finals themselves against the Oklahoma City Thunder to add more momentum to their record-breaking 73-9 season. They got beaten up by the long, athletic, bruising Thunder, but came through with three straight wins and went on to take the most commanding lead possible in the Finals: 3-1. Yet, against all unthinkable odds, they lost. And LA Clippers wing Paul Pierce says they flat-out choked.
On Bill Simmons' "Any Given Wednesday," Pierce hesitated for a second when Simmons asked him, "did Cleveland win last year or did Golden State choke?"
After choosing his words, Pierce came out with an emphatic "Golden State choked."
Pierce went on to add that he's never lost a 3-1 lead and that he'd never let that happen, so it's safe to say he didn't hold back when it came to trashing the Warriors and placing his own track record (that includes a 2008 championship as Finals MVP with the Boston Celtics) on top.
Where you stand on the 2016 Finals is up to you. Draymond Green being suspended for Game 5 is something many NBA fans look to as the reason why the Warriors lost, while others will say it's because Stephen Curry wasn't quite 100 percent healthy.
At the same time, though, no one is 100 percent in the playoffs. Everyone has played an 82-game season and everyone is beaten up by the gruelling schedule and three playoff rounds.
You can't ignore that being up 3-1 with two opportunities to close the series at home in Oracle Arena gave the Warriors such a perfect chance to win. They should have.
However, to also say the Cavaliers didn't win the Finals is extremely disrespectful for what they did. Kyrie Irving was playing the basketball of his life, including the historic three-pointer over Curry in the final minute of Game 7, the entire team locked in defensively, rebounded and hustled till they had nothing left, their focus didn't waver, and LeBron was miraculous.
That's all there is to it. The Cavs, and obviously LeBron more than anyone, couldn't have done more to close out that series in such unbelievable fashion.
Want your voice heard? Join the Clipperholics team!
Pierce may have answered the question to suit how Simmons put it across, but certainly came across a bit like an old man talking trash.
This article originally appeared on