LA Clippers legend Elton Brand announces retirement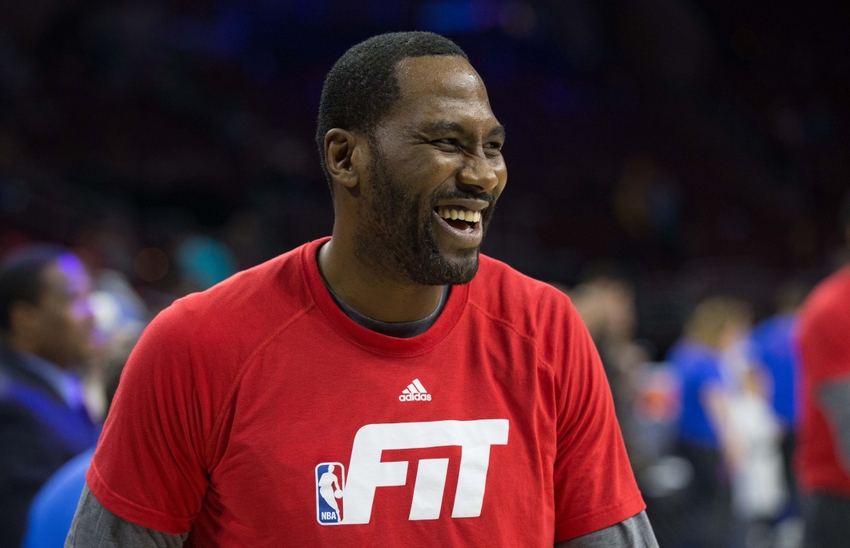 Two-time LA Clippers All-Star and team legend Elton Brand has now announced his final retirement from the NBA.
Elton Brand may not be a legend in the grand scheme of NBA history, but in the history of the LA Clippers franchise, it's fairly safe to say he's earned that status for the team. After leaving the Clippers in 2008, he spent four years in Philadelphia, one season with the Dallas Mavericks in 2012-13, followed by two with the Atlanta Hawks before finally spending his last with the 76ers in 2015-16. Now, for real, as Brand says, this is his finite retirement from the NBA.
Brand is under contract with the 76ers for 2016-17 on a $1.55 million deal, but in their already crowded frontcourt, he was never going to carve out much of a role. In 17 games with them last season, he averaged 13.2 minutes a night, reflecting his continued decline as an ageing, sometimes injury-troubled role player over the last five years or so.
Back in his L.A. days, though, from the 2001-02 season to 2007-08, Brand was a star.
Before the days of Lob City with Chris Paul, Blake Griffin and DeAndre Jordan, Brand led the team to some of the best seasons in their history, winning a then-LA Clippers record 47 games in 2005-06.
In that year, Brand was at his absolute best, earning his second All-Star appearance with the Clips, making the All-NBA Second Team, and averaging a career-high 24.7 points per game to go along with 10 rebounds, 2.6 assists, one steal and 2.5 blocks per game. It was the season of his career without question as he showcased his explosive post scoring, reliable mid-range game, fierce shot blocking and all-around talent.
To make matters even better in 2006, Brand led the Clippers to their first playoff series win (4-1 against the Denver Nuggets in the first round) for the first time since 1976 when the team were still the Buffalo Braves.
After his seven seasons with the Clippers, Brand earned tremendous rankings in franchise history, finishing 2nd in total rebounds (4,710), 4th in blocks per game (2.3), 3rd in points (9,336), 2nd in PER (23.4) and 1st in win shares (68.3).
With a host of great seasons under his belt and such an exceptional statistical standing in the team's history, there's no doubt Elton Brand is a LA Clippers legend.
Want your voice heard? Join the Clipperholics team!
To see where he ranks among some of the other greats in team history and how he compares to other star big men, click the link above and check out our rankings of the top 10 Clippers big men of all-time.
This article originally appeared on