LA Clippers: Is it time for Doc Rivers to play Alan Anderson?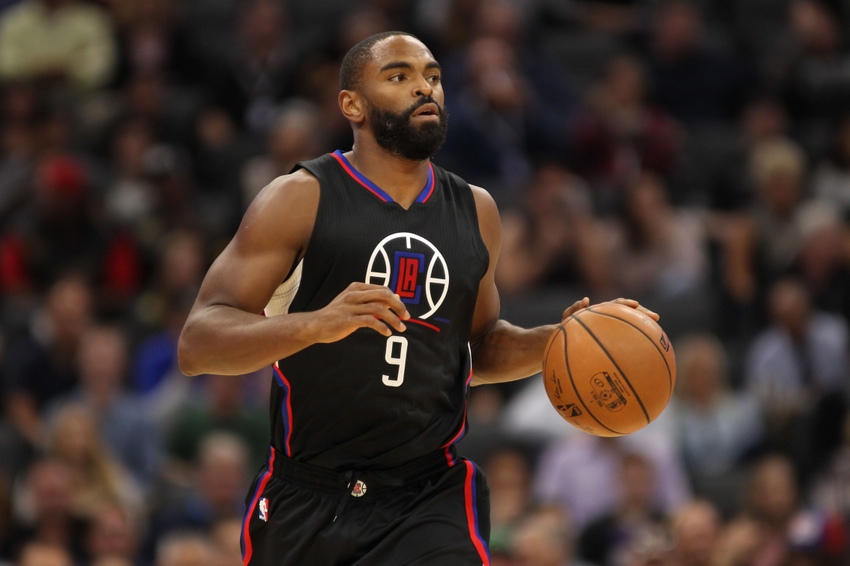 The LA Clippers signed a solid new small forward in Alan Anderson this summer, but have played him just nine minutes. Is it time for Doc Rivers to change that?
Doc Rivers has refrained from playing 34-year old small forward Alan Anderson consistently this season, and understandably so. It is still relatively early in the season, and the whole LA Clippers roster is physically healthy (for the most part). It makes sense for Doc to save some of the Clippers' depth for later in the season and establish a strong foundation of continuity to begin with, but another wise decision would be to start breaking in Alan Anderson. At the very least, to give the man some minutes in garbage time.
The 6'6″ small forward came into the league in 2005, playing for the Charlotte Bobcats. After two seasons, he traveled to play in other pro basketball leagues including Italy, Russia, Israel, and Spain. Returning to the NBA in 2011, Anderson played his best seasons with the Toronto Raptors. averaging more than 10 points per game.
He averaged over seven points per game for the next two seasons with the Brooklyn Nets, then experienced a significant minutes decrease the next season from 23 with the Nets to 15 with the Washington Wizards, thus seeing his output decline to five points per game.
While Anderson has been all over the place during his career, both location and scoring wise, he can bring an energetic, fairly athletic two-way approach to Clippers basketball if he actually gets a chance to play.
Anderson has only played nine total minutes this whole season, making one single appearance on November 9 against the Portland Trail Blazers (the 31-point blowout win for L.A.). We haven't seen him on the court since, and he could definitely contribute to the team if given more time off the Clippers' bench.
The fact that Anderson has not seen more than nine minutes of playing time total this season, despite the Clippers having a bunch of blowout wins when Doc Rivers rested his starters in fourth quarters to use the bench, shows how far out the rotation he's been. Realistically, we need to see what he can do before any decisions are made on how he can fit into the rotation, meaning that he simply needs more minutes. The Clippers have played 19 games so far, and it is now time to test Anderson, even if he doesn't jump up the depth chart.
The other forwards on the team include the starter Luc Mbah a Moute, Wesley Johnson, and Paul Pierce. Luc and Wesley are clear choices for the teams' main small forward rotation and no one is replacing the elite defense that Luc brings every night, but there is a problem with Pierce getting more playing time than the younger and clearly more capable Alan Anderson.
Pierce has played 46 minutes total this season after overcoming minor injury delays early on. During that time, Pierce has racked up 16 points on 38.5 percent shooting and delivered the same level of decrepit defense we saw last year.
This makes one wonder, what could Anderson have done with those minutes?
Pierce will go down in history as one of the greatest small forwards and scorers of all time. However, at 39 years of age, playing his last NBA season, the fact remains that he is now forced to play at a slower, more three-point focused offense while being a liability at the other end of the floor.
Want your voice heard? Join the Clipperholics team!
After Luc Mbah a Moute and Wesley Johnson, Alan Anderson is the next best option for the forward rotation for the LA Clippers. After wrapping up this rough, six-game road trip, it would be smart for Doc Rivers to include Anderson in the rotation more consistently to see what he can offer both offensively and defensively. He also needs the playing time to grow and fit in with the team as a player. Otherwise, Doc will never know what he has in him and Anderson will never acclimatize to his teammates.
This article originally appeared on