LA Clippers: Doc Rivers impressed by team's growing maturity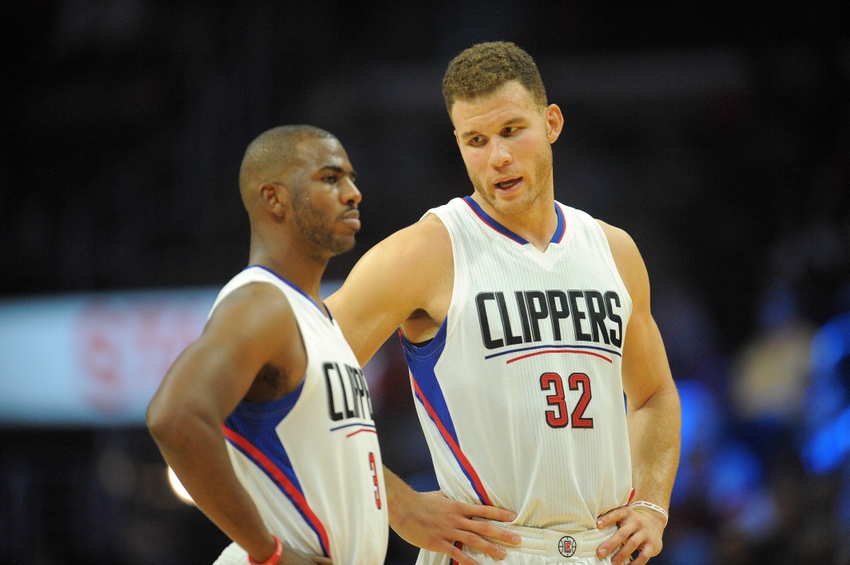 After a perfect 3-0 start to the 2016-17 NBA season, Doc Rivers is impressed with the defense and maturity of his LA Clippers.
In their 3-0 start to the season, the LA Clippers only rank 9th in the NBA in offensive rating. They're way back at 26th in three-point percentage and the typical stellar scoring of the starting unit hasn't quite been on par with what we're used to seeing. As good as guys like Chris Paul and Blake Griffin have been, J.J. Redick is yet to heat up from three (27.3 percent) and the offense as a whole hasn't quite clicked yet. This is fine after only three games, especially because the team has found other ways to earn wins.
For a start, the team's intensity has been ideal. They haven't been slow out the gate in their focus and cohesiveness (roster continuity helps in this regard), instead hinting at how truly fed up they are with losing and unfortunate injuries in the playoffs.
Their rebounding — a drastic improvement early on to rank 7th — and defense, especially that of the second unit, has been particularly impressive so far. Using such elements of their performance to come together and take control of games when they aren't shooting at their best says a lot about how good this team can be when shooters do catch fire.
Head coach Doc Rivers has been impressed with what he's seen so far, and after the 116-98 win against the Phoenix Suns, he told Rowan Kavner of Clippers.com how pleased he is with the defense:
"I think they stayed engaged defensively, No. 1. That's what they've done all year, and they just kept trusting. Like, it's going to fall, and eventually it started falling. Once the basket opened up, the way we were defending, we were in great shape."
Doc went on to mention how the Clippers have kept their composure to maintain leads, praising the team's signs of maturity:
"I just like the fact that they kind of caught themselves. Last year, we wouldn't have. They would have got back in the lead, we would have got frustrated and then the game would have gone on. Today, we kind of had a self-check and played well. It's maturity."
There are still 79 games left in the gruelling 82-game NBA schedule and that's before even getting to the LA Clippers' most daunting task: the playoffs. More importantly, escaping the second round. How they step up and maintain their composure against the likes of the San Antonio Spurs or Golden State Warriors is what will help further define the Clippers in the biggest year of their franchise. The playoff pressure is mounting, and Paul, Griffin and Redick are free agents in 2017.
Want your voice heard? Join the Clipperholics team!
However, at this early stage, the Clippers have clearly been promising with their aggressive rebounding and resilience on defense, especially when it comes to protecting the paint. Doc should be pleased, and it's a good sign that this kind of play, based on how the team works together as a unit, is on display so soon.
This article originally appeared on