LA Clippers Doc Rivers: Blake Griffin-Celtics rumors never true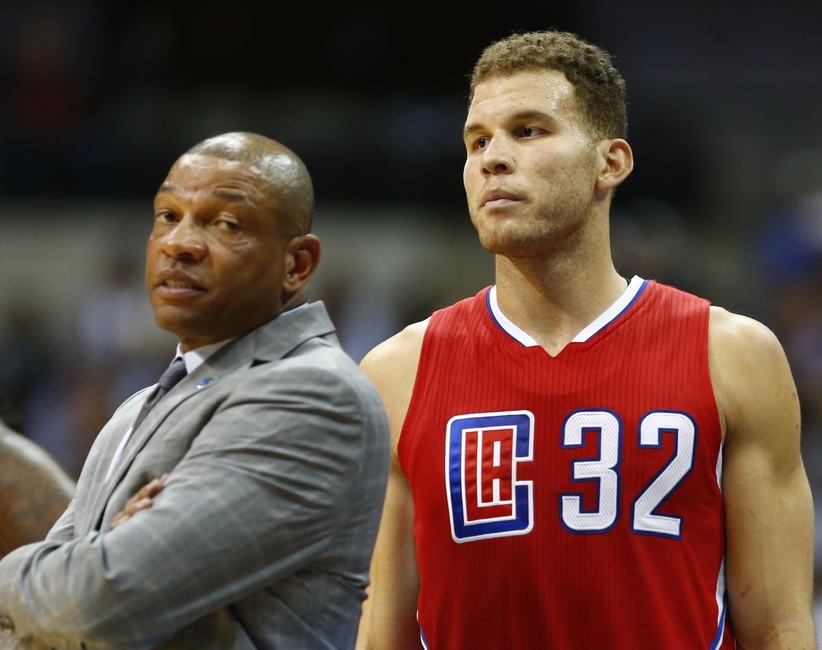 LA Clippers coach Doc Rivers has addressed this summer's rumors of Blake Griffin being traded to the Boston Celtics, saying they were completely false.
Accurate reports revealing that the LA Clippers weren't in fact in a desperate attempt to trade Blake Griffin this summer? Thankfully, some believable accounts of the situation emerged as time went on. Nevertheless, the Blake Griffin to Boston rumors persisted and were encouraged by those rooting for the Celtics to land such a superstar.
At the ABCD Hoops Dream event in Boston this week, LA Clippers head coach Doc Rivers addressed the rumors again. To, surprise, surprise, deny there was any truth to be found.
As ESPN's Chris Forsberg reported, Doc refused the trade rumors and simply wanted to know where they started:
"We knew none of it was true. We figured that was one of you guys starting these rumors here in Boston. I was trying to find out who it was … No, it happens, unfortunately. Blake and CP are free agents [after this season]. Just like last year Oklahoma [City] had to deal with that, now it's our turn."
It's not surprising to hear Doc refute the rumors. As far back as the February NBA trade deadline, the Clippers were supposedly reaching out to the Denver Nuggets in an attempt to trade Griffin. Funnily enough, though, the most believable report was that the Nuggets were calling to try and make a deal, resulting in no interest from the Clippers.
Yet again this summer, the same thing happened. Rather than the rumors and discussion being fuelled by the Clippers' apparent intention to trade Griffin, the fuel on the fire came from reports that Griffin was a top trade target for the Celtics. As a team desperate to land a superstar and push themselves up the Eastern Conference with more than young players and draft picks, it made sense.
In the end, they made a blockbuster signing by adding Al Horford, a move that Doc was nothing but impressed by.
When considering Doc's hope that Griffin retires with the LA Clippers and reports that Griffin is intending to re-sign with the team next summer, fans can rejoice that these rumors were never anything more.
Blake is ready for a comeback year, and his future is nothing but exciting.
This article originally appeared on