LA Clippers' Diamond Stone scores 31 points in NBA D-League debut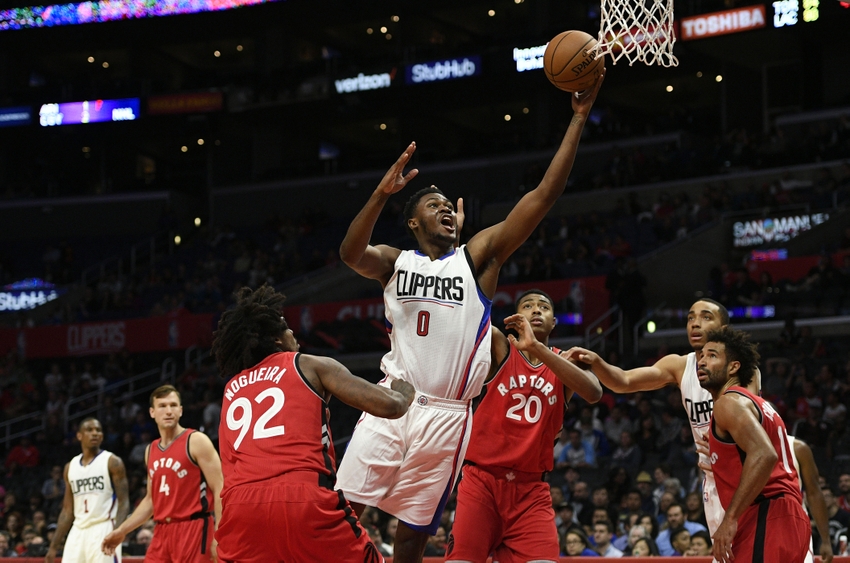 In his first game away from the LA Clippers, Diamond Stone scored 31 points for the Santa Cruz Warriors in his NBA D-League debut.
The LA Clippers have assigned 19-year-old rookie center Diamond Stone to the Santa Cruz Warriors of the NBA D-League. It's the best decision for both parties, and was hardly too surprising when it was announced this week. Stone wasn't in the Clippers' rotation and looked lost on the court when he was able to get any minutes in garbage time. However, in the D-League, he's in the perfect position to go against tougher competition than he did in college and actually develop with a consistent role.
His time away from the Clippers couldn't have started any better. In his D-League debut coming off the bench, Stone went off for 31 points on 12-of-22 shooting and grabbed nine rebounds.
As if 31 points wouldn't have been impressive enough by itself, he did so in just 25 minutes.
This is the ideal start for Stone to gain some confidence. Despite coming into the NBA with solid post skills, size and length, he was always going to be a work in progress. Plus, behind centers DeAndre Jordan and Marreese Speights on an elite contender like the Clippers, Stone was never going to have a real chance to play outside practice.
When he has played with the Clippers this season, in a total of 14 minutes, he's looked out of place. Whether it's not knowing where to be or feeling uncomfortable using the same scoring techniques he utilized so well in college, Stone hasn't looked ready.
But that's ok. Now, with the Santa Cruz Warriors, he can start to address such issues, grow physically and technically, and hopefully turn into a role player for the Clippers further down the line.
In his debut, Stone showed off everything. He stretched out well to the three-point line (something that impressed Doc Rivers in training camp), manoeuvred well to finish under the basket, and stayed aggressive to be a go-to option off the bench.
Want your voice heard? Join the Clipperholics team!
Hopefully for Stone and the LA Clippers it continues.
This article originally appeared on