LA Clippers' Chris Paul is still in his prime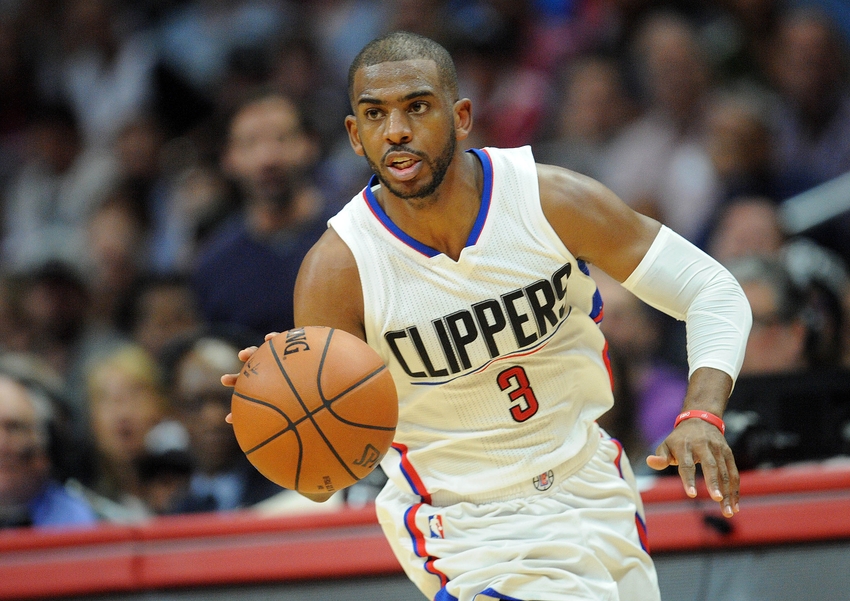 LA Clippers' star Chris Paul may be 31, but he's still in his prime as the best two-way point guard in the NBA.
The 2016-17 season is Chris Paul's 12th year in the NBA, and his sixth with the LA Clippers. Driven by his overly competitive nature, Paul has become an NBA All-Star nine times in a row now and has made the All-Defensive First Team for the last five straight seasons. He's leading the league in steals so far this year at 2.7 per game, and has done so six times over his career. To go beyond that, he's currently first in the NBA in Defensive Box Plus/Minus (5.1) and defensive rating (89.7), too.
During his first six seasons in the league with New Orleans, Paul averaged 18.7 points, 9.9 assists, 2.4 steals, and 4.6 rebounds per game with a 25.2 PER.
Over the next six seasons playing for the Clippers (including the start of 2016-17), Paul has averaged 18.9 points, 9.9 assists, 2.3 steals, and 4.1 rebounds with a 26.4 PER.
As you can see, his numbers are nearly identical. Yes, he may not be in the absolute physical prime of his life (everyone gets older and loses a little speed), but if the argument is going to be made that Chris Paul is not performing like he's in his prime, when exactly was he?
The opinion that Paul would experience some drop off this season wasn't hard to find over the summer, but we've seen nothing but the opposite of that so far.
This season, Paul is averaging 19 points, 8.6 assists, 5.8 rebounds, and 2.7 steals per game. He's shooting a career-high 44.9 percent from three (which may well drop off over time) and is leading the NBA with a tremendous PER of 31.9.
He's adjusted his performance for what the Clippers have needed, whether that requires him to increase his scoring or simply look to move the ball, and that intelligence and broad skill has been pivotal to the team starting with a 9-1 record. As proof of his efforts, Paul leads the league (sorry this phrase is being used a lot, but he's that good) in Win Shares at 2.6.
Sports Illustrated ranked Paul at number four in their NBA Player Rankings this offseason. Their recognition of Paul's two-way ability was refreshing, as he is so often overlooked, often for the foolish, "well, he's never passed the second round" argument. Paul's position was higher than every other point guard except for Stephen Curry. The fact that a point guard in his 12th season can be considered better than almost every other guard in the league is incredible.
Despite averaging less than 20 points per game, Paul remains in the MVP discussion every season (he's finished in the top seven of the voting in each of the last five years), and he should be the MVP of this initial 10-game spell. He truly is the player that you would want to build a team around, and the best "true" point guard in the NBA.
After running the LA Clippers' offense for five seasons already, Paul is fully aware of what the team needs to do to win each game. He knows how to lead them to victory night after night. Every game when the ball is tipped off, the "Point god" will set the team's pace at exactly the right tempo. His ability to control the offense is incomparable, and it's part of the reason why he has the highest career offensive rating (122.6) in history.
Paul's defense is excellent as well. With close to three steals per game and stellar strength, persistence, aggression, and intelligence to read his opponents, he's the best defensive point guard there is.
When it's all said and done, championship ring or not, Chris Paul will be in the NBA Hall of Fame. However, Paul is nowhere near "done". He is still breaking ankles, putting up double-doubles with ease, and most importantly, leading his team to a high playoff seed every season.
Want your voice heard? Join the Clipperholics team!
Critics can rave about younger, flashier guards, and crown others MVPs. But Chris Paul is not letting up any time soon.
This article originally appeared on