LA Clippers, Chris Paul, Blake Griffin reviewed by NBA scouts, via SI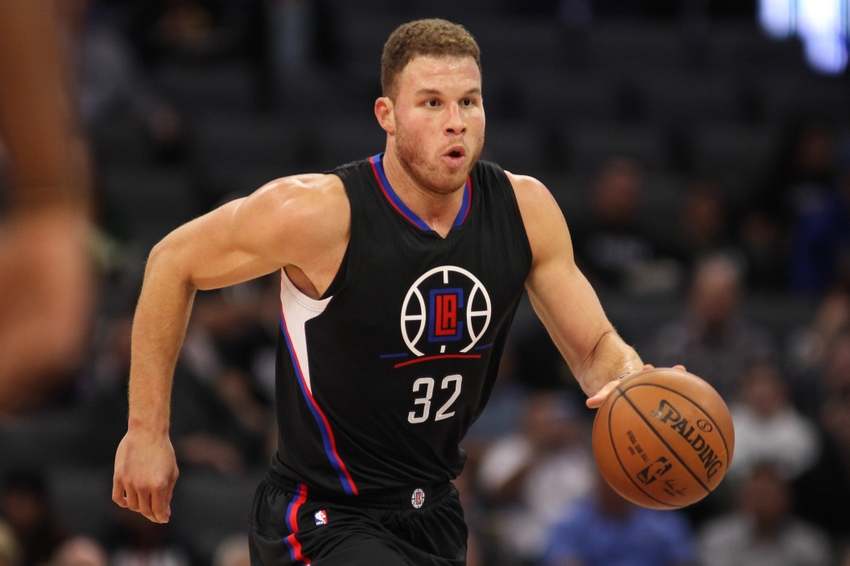 According to NBA scouts, Blake Griffin of the LA Clippers is the best power forward in the league when he's healthy, while Chris Paul is being passed by younger players such as Damian Lillard.
Sports Illustrated have released a new NBA site, "The Vertical", to advance their coverage of the game in the 2016-17 season. It will feature a host of great content through the year and began with plenty of thoughtful, insightful pieces on its Wednesday reveal. And to help preview both the East and West conferences before the start of the regular season in the next week, they reached out to multiple NBA scouts to receive their takes on every team. That includes the LA Clippers and the return of Blake Griffin.
First off, the (anonymous) scout's takes on the Clippers' aspirations for 2016-17 were what you'd expect. Easily winning 50+ games and pursuing the 2nd seed in the West were the goal they mentioned, but the doubt (as is always the case with the Clippers after the last few years) came down to whether they'll come up short in the playoffs.
One scout simply said, "I don't like any of [the Clippers'] players in the postseason":
"Who are they in the playoffs? Something always goes wrong and they always crack…"

"I don't like any of their players in the postseason, really. Everyone talks about Paul's poor postseason record, but Blake's had injury issues, DeAndre has the free throw shooting and Redick disappears. Needless to say, that bench isn't going to save them. They still have a hole at three and their back-up bigs aren't great. Why should this year be any different than previous years?"
Its blunt, and quite frankly a little off. Of course, there have been obvious shortcomings, most recently the 3-1 collapse against the Houston Rockets in 2015, and those can't be ignored. They can't all be excused.
However, there have also been a injury issues, with both Chris Paul and Blake Griffin being taken out in Game 4 of the first round this year with season-ending injuries. Those are by no means the excuse every year, but they can't be ignored as a justified reason for some of these shortcomings either. And a major lack of depth in recent years has also been a primary cause of their early exits, not the performance of Paul and Griffin.
As for some of the other most notable hot takes, one scout said that Paul is starting to get passed by some of the NBA's younger point guards:
"Paul is starting to get passed by some of the younger guys at his position. I'd rather have [Stephen] Curry, [Russell] Westbrook and [Damian] Lillard over Paul this year and I worry about Paul's health going forward."
To take Stephen Curry over Paul? That's completely expected.
To take Russell Westbrook over Paul? Westbrook is less consistent, less poised, a clearly inferior defender and he can't consistently run an offense to the level of Paul's intelligence. But there's an argument to be made in Westbrook's favor due to how he can completely take over multiple aspects of the game and dominate.
To take Damian Lillard over Paul? Well, that take is a scolding hot one and a wrong one. Lillard is less efficient (41.9 percent shooting to Paul's 46.2, to put it briefly in one regard), he's not nearly the passer that Paul is, and he's a far worse defender than Paul, too. While Lillard is a star on the rise, an impressive scorer and he led the Portland Trail Blazers beyond all expectations last season, there's no logical way to say he's a better player than Paul. Pay attention to all aspects of the game, and it should be impossible to come to that conclusion.
Plus, Paul has showed no signs of taking a major step back so far. Breaking his hand was unfortunate, but he's yet to enter a notable decline.
The final interesting hot take from a scout was that Blake Griffin is the NBA's best power forward when he's healthy:
"When he's healthy, Blake is the best power forward in the league. He can shoot it, play-make, handle the ball, toss lobs, run the offense through the elbow. He's always a threat."
It's slightly surprising to hear a scout speak of Griffin so highly, given the tone towards the Clippers in general in most of these takes. But, along with others like Anthony Davis (a better defender) and Draymond Green after last season (the most versatile defender in the game), Griffin is right in the conversation for best power forward for the exact reasons the scout mentioned.
He can terrorize on offense, either as a dynamic, improved scorer or by running the LA Clippers as a point-forward.
Want your voice heard? Join the Clipperholics team!
We saw him do just that in the 2015 playoffs to the tune of 25.5 points (51.1 percent shooting), 12.7 rebounds and 6.1 assists per game. Again, such performance makes the comment of, "I don't like any of their players in the postseason," a little puzzling.
This article originally appeared on