LA Clippers attending Redskins-Cowboys Thanksgiving game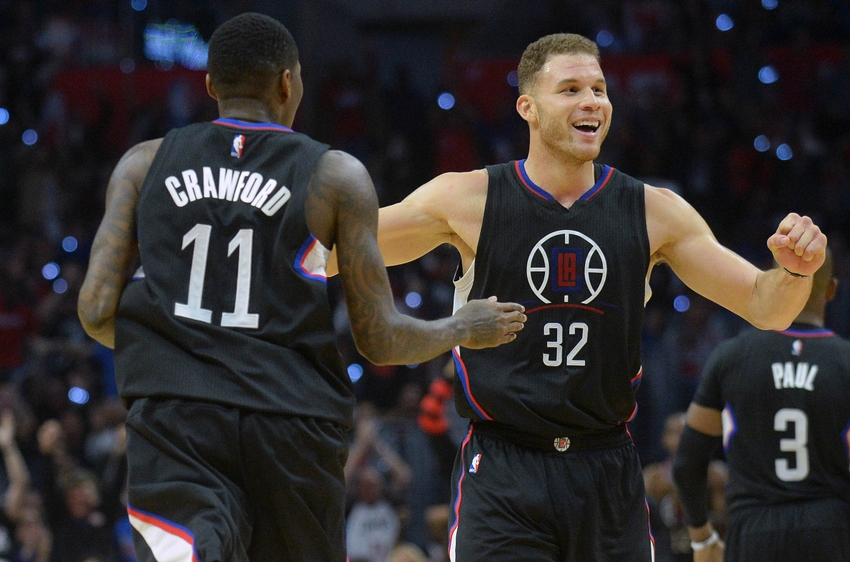 The LA Clippers have been fortunate enough to be in Dallas for Thanksgiving, and will be attending the Washington Redskins-Dallas Cowboys NFL game together.
The day before Thanksgiving was a good one for the LA Clippers as they extended their franchise-best start to 14-2 with a 124-104 win against the Dallas Mavericks. To make matters better, as the Clippers were on the road in Dallas for the game, they've had the opportunity to stick around a little longer for some Thanksgiving celebrations and spend the some time together taking in a little NFL action at the Washington Redskins-Dallas Cowboys game.
There are no NBA games today, so as you all sit at home and scoff your faces with endless amounts of turkey and general Thanksgiving goodness, you'll most likely be checking out the NFL. If the cameraman shoots in the right places at the AT&T Stadium, you might well catch a glimpse of the Clippers enjoying themselves there.
Cowboys fans such as DeAndre Jordan, Chris Paul and Wesley Johnson are especially excited for the game, and Rowan Kavner of Clippers.com reported how pleased they were that their road schedule worked out well enough to place them in Dallas for a contest the night before:
"I'm excited about the game," said Paul, who wore an Ezekiel Elliott Cowboys jersey onto the plane as the Clippers took off on the road trip, then sported a Cowboys beanie in the locker room after the Clippers' win against the Mavericks. "We got the Redskins (Thursday), our whole team's going to the game, so it's cool. It'll be a good Thanksgiving."
The Clippers have been performing better than anyone could have expected so far, with their defense in particular (which currently ranks 2nd in efficiency) showing how well they've gelled as a unit. The team knows how to play together and the new guys like Raymond Felton, Brandon Bass and Marreese Speights have fitted in quickly. As a close-knit unit, they're only going to perform better defensively.
Off-court events like a Thanksgiving NFL game can only help the team's chemistry and make the new guys feel included with a core that's been together a long time as well. Everyone attending together is certainly a good way to spend their off day.
Want your voice heard? Join the Clipperholics team!
As for all of you reading, happy Thanksgiving wherever you are, Clipper Nation.
This article originally appeared on