LA Clippers' 10-1 start has been historically dominant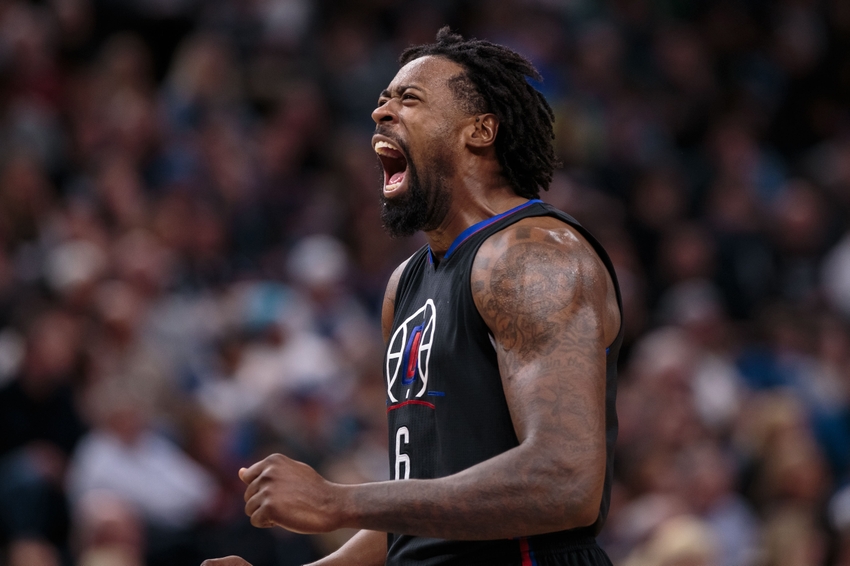 The LA Clippers' 10-1 start to 2016-17 has been simply dominant, earning them the fourth highest point differential after 11 games in NBA history and placing them ahead of the 73-win Golden State Warriors.
How long will the LA Clippers' intensity last? That's a question we'll need to consider to maintain perspective of the gruelling nature and length of an 82-game NBA season. We'll surely see some drop offs at some point, simply because maintaining such a high level of defensive intensity and overall success is no easy feat (precisely as our Mo Dakhil broke down here when comparing these Clippers to the 2012-13 team that won 17 straight games over December).
However, it's important to acknowledge that there is something different about the Clippers' mentality this season. For a start, they're deeper, they're disappointed in themselves for any defensive lapses, have played relentless league-leading defense on a level we haven't seen, worked over the offseason, and have been locked in so far throughout entire games.
It's impressive.
The thing we know for certain is just how dominant this team has been so far. Which, as Sport Illustrated's Ben Golliver pointed out, places the Clippers with the 4th (!) best total point differential after the first 11 games of a season in NBA history.
With back-to-back 30-point wins against the Detroit Pistons and Portland Trail Blazers, not to mention taking down the San Antonio Spurs 116-92 on the road, the Clippers have put together a flurry of commanding wins against tough teams to earn a 183 point differential in their 10-1 start this season.
In a per game basis, this gives the Clippers a +16.6 point differential, placing them far ahead of the second-best team: the Atlanta Hawks at +10.7.
So, after an even more dominant 11-game start than the 2016 Warriors, will the Clippers go on to win 73 games, too?
Well, no. No. Let's throw that prediction out the window. Hopefully no one gets that hot with their early takes. There are still 71 games to go. However, we can take note of how well the Clippers are playing, and obvious strengths we can acknowledge as we look to their potential this year.
They're benefiting from more roster continuity and depth than ever before, which has done nothing but help the team gel offensively and know their roles and positioning on defense. Add in this team's fed-up-of-losing attitude and locked in nature to establish themselves with the league-leading defense, and there's plenty to take note of when you look past the incredible star power of the starting lineup.
For more historical comparison, each of the top seven teams shown in the image above went on to make the NBA Finals, with the 2016 Warriors being the only team not to win the championship. The bottom three teams all made the Western Conference Finals.
Now, we all know where the Clippers have ended up in the playoffs. Second round jokes have been used more than they have for probably any other franchise. But the factors that have been overlooked — such as the Clippers usually not being favorites in their series or not being healthy — often don't tell the whole picture, even though instances like the 3-1 incident against the Houston Rockets in 2015 is hard to forget or forgive.
However, if we look at history and their performance, Clippers fans should be encouraged by what this team is doing so far. Their tireless intensity to lead the league in defensive efficiency, rank 5th offensively, utilize their depth so effectively, and shine behind the spectacular play of Chris Paul (the early league leader in PER at 33.6 with a second-place Box Plus/Minus ranking at 16.6 as well) has led them to such a strong start.
Even though it's early and we need to keep perspective after only 11 games, there's a lot to like about this Clippers team. Such success shouldn't be too surprising when you consider the foundation of this team's talent and how well oiled they are as a unit at both ends after several years together. They exactly know how to play together already, and don't need months of preparation.
Want your voice heard? Join the Clipperholics team!
To make their start look even better, they've done it on a historically dominant scale in terms of win margin, too. If they can at least follow the trend of even the worst teams in the list shown above, the 2016-17 LA Clippers will have the best season in franchise history. No pressure.
This article originally appeared on