Kyrie Irving finds LeBron James with incredible between-the-legs pass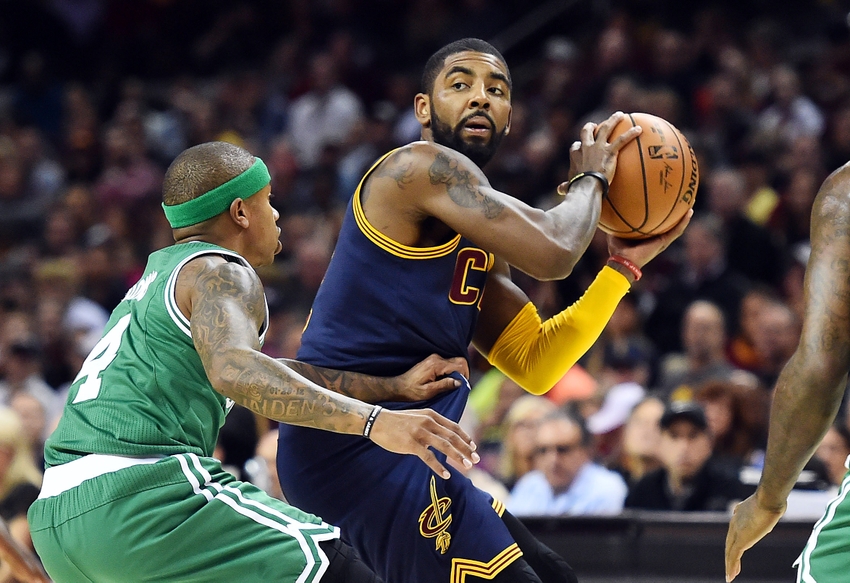 The Cavaliers are hitting on all cylinders as evidenced by this incredible no-look, between-the-legs pass from Kyrie Irving to LeBron James.
Not many teams want to be playing against the Cleveland Cavaliers at this point in the year. Heck, dating back to last year, the Cavs have been the toughest opponent in the NBA — just ask the Golden State Warriors.
When you have a team with three superstars like Kevin Love, LeBron James and Kyrie Irving, it's almost a guarantee that you'll run through the Eastern Conference.
Through the first few weeks of the season, that has been the case as the Cavaliers are 6-0 but had to face an up-and-coming Atlanta Hawks team on Tuesday night. Down by 16 points in the third quarter, the Cavs needed anything to spark a run, and a between-the-legs, no-look pass from Irving to LeBron on a breakaway definitely did the trick.
I mean, just look at this basketball poetry.
If the Cavs are playing this well this early in the season, look out for them throughout the rest of the year. Coming off an NBA title, there's a good chance this team could nearly mirror what the Warriors did in the regular season last year.
Kyrie is one of the league's best passers and it helps to have Love and LeBron to toss the ball to on a regular basis, even if you don't even need to look. Between the legs without even staring at LeBron? That's just silly.
Sure, he probably could have scored an easy layup ahead of all Hawks defenders on the court, but this was just a useful way to spark the Cavaliers. They finished out the third quarter with a decent run and trailed the Hawks by just five.
Is there a more exciting passer in the league than Kyrie these days?
This article originally appeared on