Kyrie Irving facetimed Kobe Bryant immediately after winning the NBA title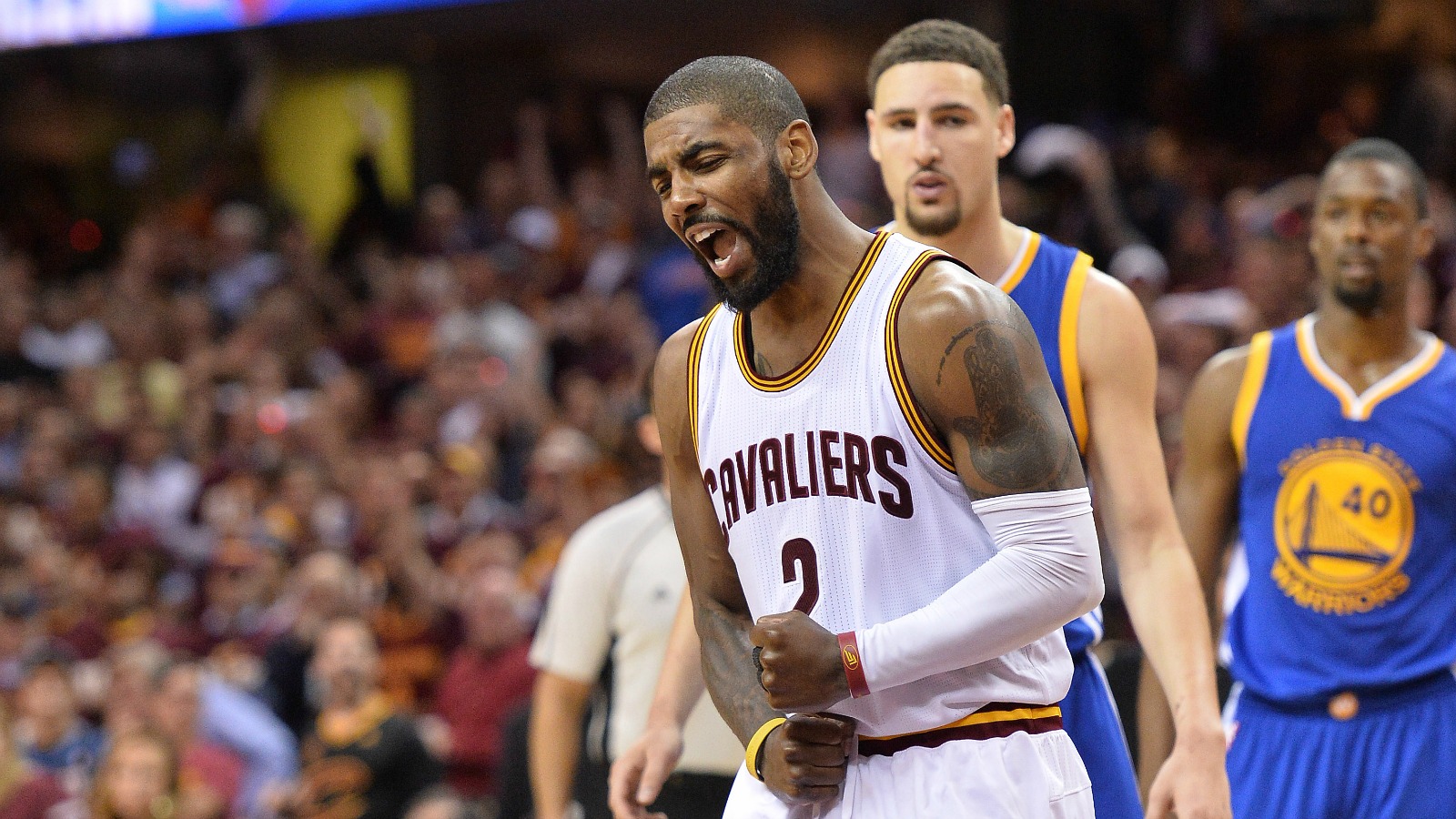 Following the Cleveland Cavaliers' historic NBA Finals Game 7 victory over the Golden State Warriors, emotions flowed, champagne was sprayed, and celebrations occurred with family, friends, and — in Cavs point guard Kyrie Irving's case — mentors.
In an interview with ThePostGame, Irving revealed how he commemorated his first championship as soon as the Cavs left the Oracle Arena court:
Real recognize real.
Kobe the professional basketballer may be retired, but it's clear his presence will resonate with the players throughout the league for years to come.