Kyle O'Quinn's game should develop with the Knicks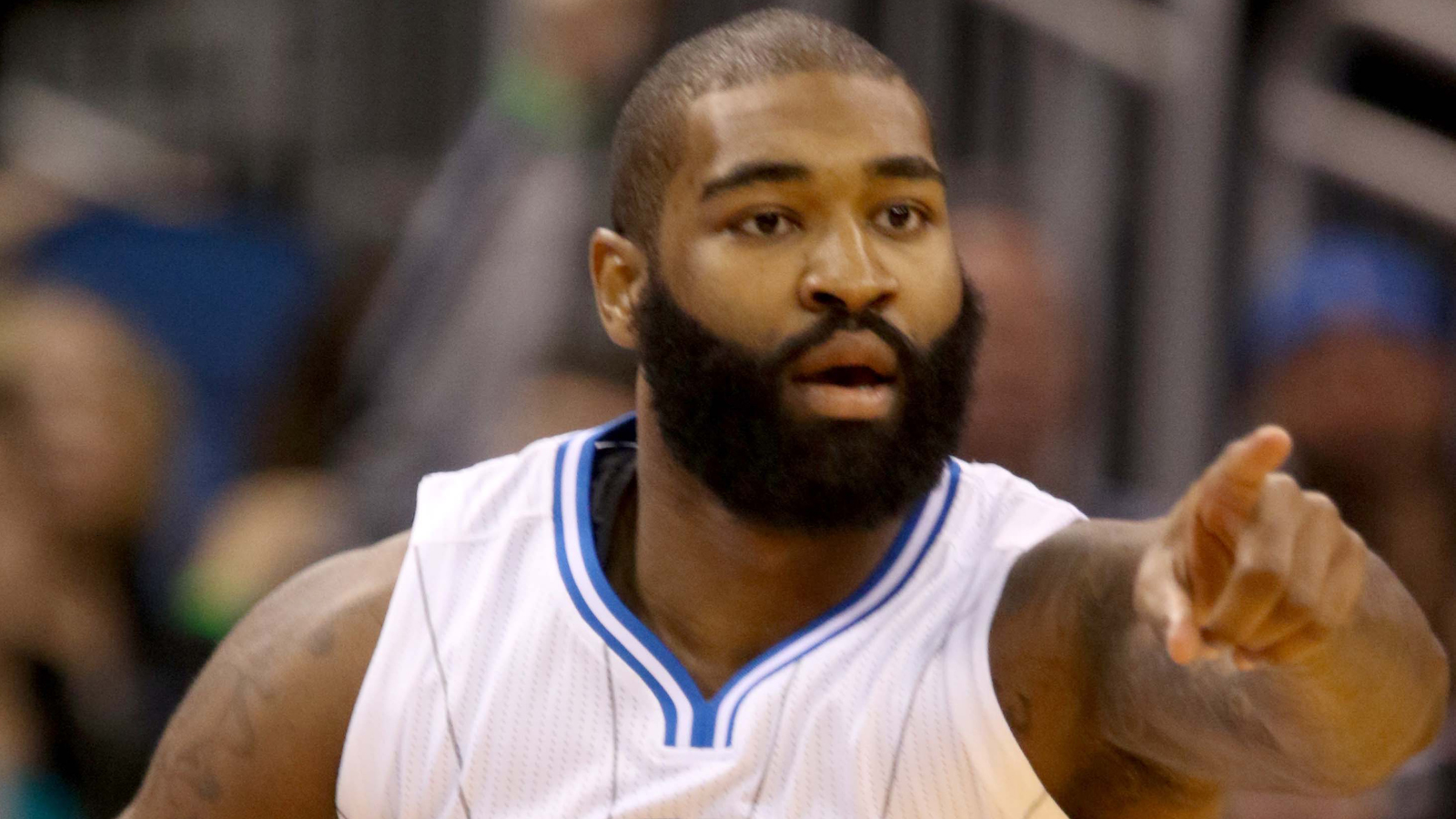 Kyle O'Quinn was a solid backup big man for the Magic last year. Now, the Knicks are hoping he can transfer those skills from Florida to New York.
O'Quinn signed a four-year, $16 million deal with the Knicks over the weekend. And over at the well-read Knicks blog Posting and Toasting, Seth Rosenthal explains how he game could actually take another step forward while with the Knicks:
O'Quinn averaged 5.8 points and 3.9 rebounds per game with the Magic last season.
(H/t Posting and Toasting.)
Photo Credit: Reinhold Matay-USA TODAY Sports
I like this signing a lot. New York's rotation and system are still taking shape, but they look on track to accommodate O'Quinn. He should play, and he should find opportunities to deploy his versatility. O'Quinn's passing ability alone befits Derek Fisher's most basic sets; I can picture him filling every point in the Triangle, like making reads from the elbow while Carmelo Anthony or (former teammate!) Arron Afflalo posts up on the strong side. I hope the Knicks will test that jump shot. If he can hit it, hooooo-wee, could O'Quinn be a problem. But even without competent shooting, I like him as a screener and facilitator away from the basket, both in Triangle and high pick-and-roll sets.

And the more I read about O'Quinn, the more I think he could be a reliable cog in a solid team defense, if ever the Knicks employ one. His range isn't suited for a goalkeeping role, but he'll guard his man, and he'll talk and move his feet in a sound pick-and-roll coverage. His tendency to foul may be the big thing limiting him on that end. At the very least, he'll grab some rebounds.

I think you're gonna enjoy having Kyle O'Quinn around. He's fun, he's fuzzy, he's got a variety of talents, and he seems like a natural fit. O'Quinn's contract makes perfect sense for a player of his age and background, so now it's on the Knicks coaches to make the front office look brilliant. If this staff has any knack for honing big men, they could pull a ton of value from a relatively minor signing. I think he could be really good.