Kyle O'Quinn: 'I love everybody' in Orlando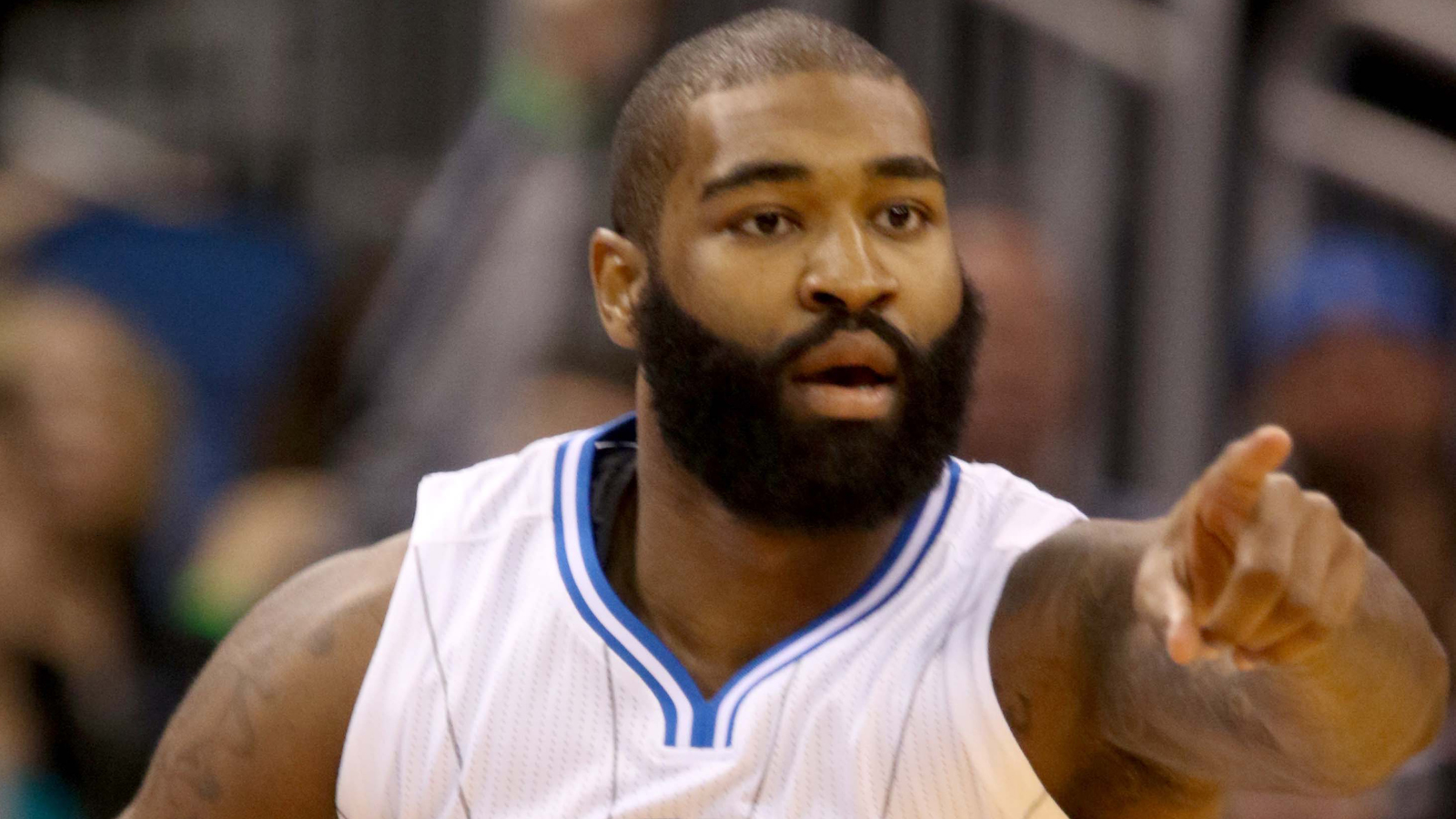 Kyle O'Quinn has left Orlando for New York, signing a four-year, $16 million deal with the Knicks over the weekend, but that doesn't mean he failed to appreciate his time with the Magic.
From Josh Robbins of the Orlando Sentinel:
O'Quinn averaged 5.8 points and 3.9 rebounds per game with the Magic this past season. He will slot in as a third or fourth big man in the Knicks' rotation.
(H/t Orlando Sentinel.)
Photo Credit: Reinhold Matay-USA TODAY Sports
Although he's looking forward to joining the Knicks — they are his hometown team and he'll have a four-year $16-million contract and an opportunity to play — he'll miss his former Magic teammates.

"I love everybody there [in Orlando]," the 6-foot-10 big man said in a telephone interview Sunday. "I love my whole team: the GM on down to the guy that cleans the bathrooms. I loved everybody there, and I think it was a mutual feeling. It was the feeling that I loved every day coming to work. So it'll be definitely different going to the Knicks, but this is what you have to deal with as far as being in this business.

"It was a long-term deal. That played a big part. When I found out I was going home, of course I was excited to be around my mom and my dad and my sister. … And it was just a good opportunity for me to possibly get minutes, play a bigger role, and hopefully I can flourish in it."