Kristaps Porzingis pulled a Steph Curry move with this trick shot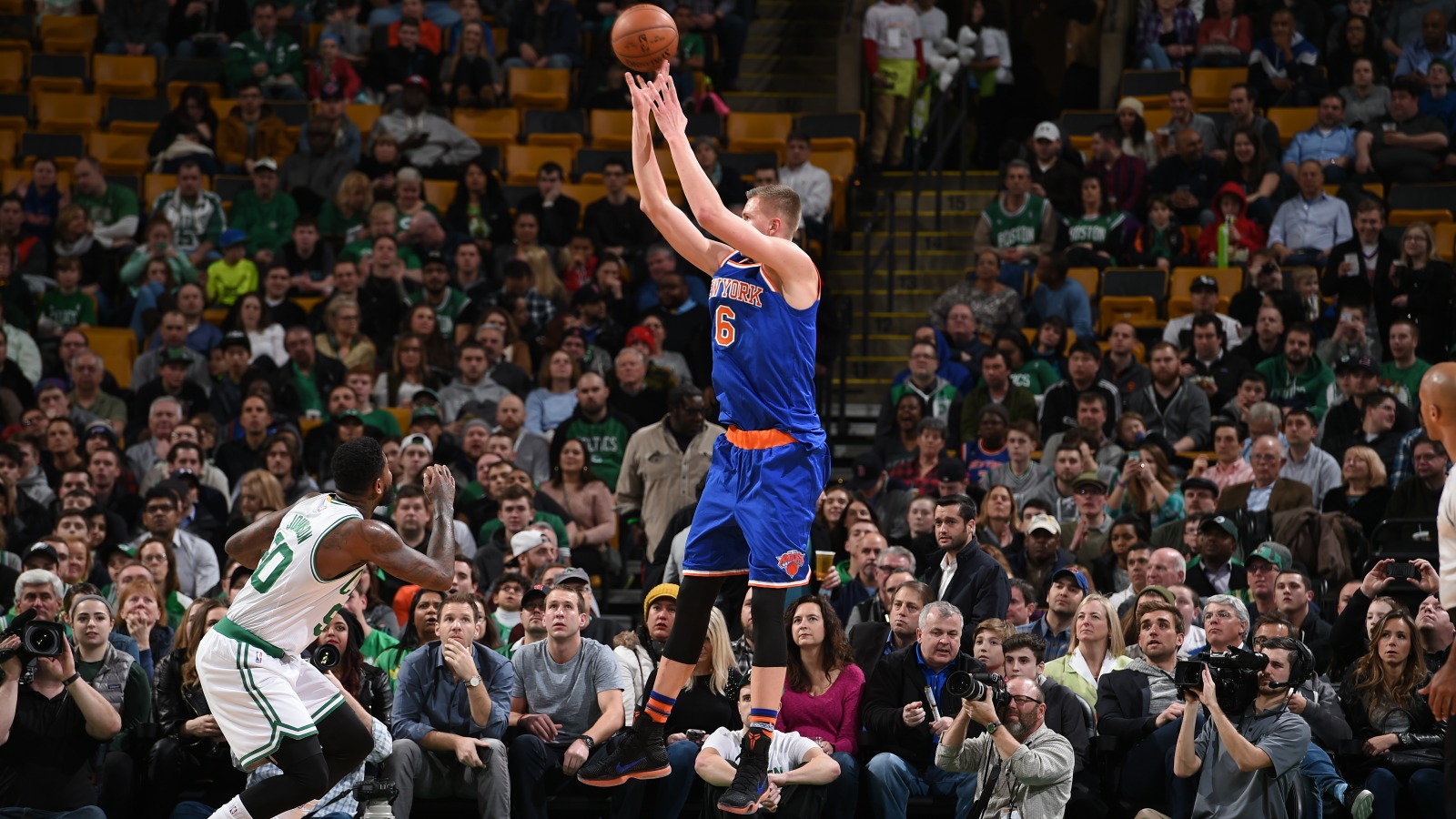 Besides Stephen Curry, there might not be an NBA player with more public goodwill than Kristaps Porzingis.
Everybody loves him. It's impossible not to. How could you not drool at the potential of an athletic 7-foot-3 big man who can post up, block shots and shoot 3s?
Porzingis's latest feat: Teammate Kevin Seraphin recorded him making a trick shot on Thursday and shared it on Snapchat for the world to enjoy:
The best part of the clip by far: Seraphin adding the text "Nice" on Snapchat.
As far as the shot is concerned, though, that's a Curry-esque move right there.
Not just the fact that it was from behind the backboard and basically impossible to make. But Porzingis turned around as if he knew it was going in and sat down and began to take his shoe off as the ball dropped through the net.
Curry, for those who don't remember, has pulled this move numerous times in live games this season:
Stephen Curry's 7th #SPLASH needs to be seen on loop. #NBAVine #NBAVote https://t.co/AKWTvhOQKm

— GoldenStateWarriors (@warriors) January 10, 2016
Neither player lacks confidence, to say the least. Long live Porzingod.
Jovan Buha covers the NBA for FOX Sports. Follow him on Twitter: @jovanbuha.