Kobe Bryant shares his Finals thoughts, approves of LeBron James' shot selection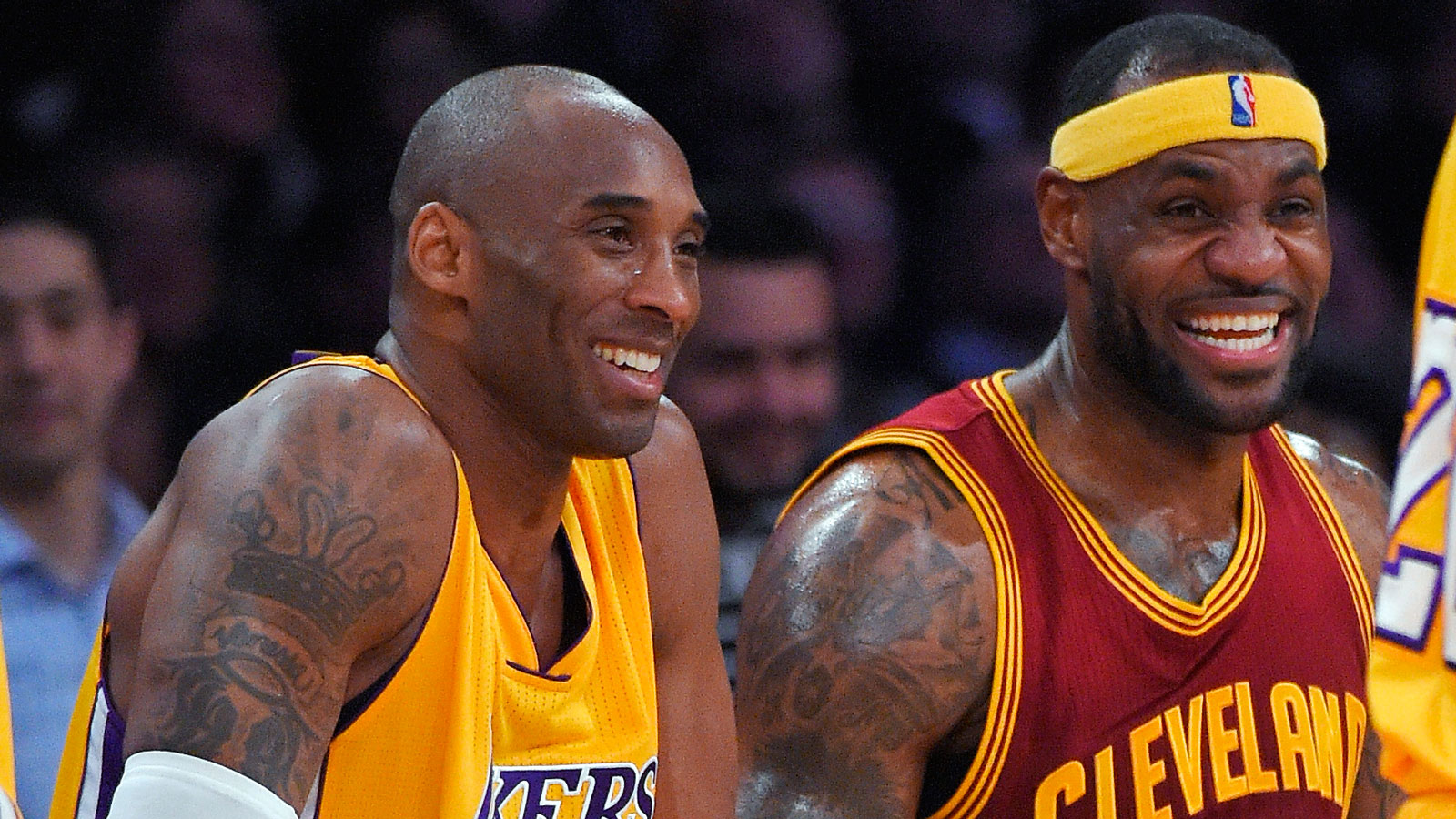 While NBA fans outside of China weren't able to watch Los Angeles Lakers superstar Kobe Bryant share his analysis during Game 3 of the NBA Finals, Bryant did fire off a couple of tweets at the end of the game. And he held nothing back, saying that the Cleveland Cavaliers simply seem more desperate than the Golden State Warriors.
After all, Kobe never needed to lose in the Finals before he knew how to win. That kind of stuff is beneath someone like Bryant. Just ask him!
As for the performance by LeBron James, someone on Twitter mentioned that the Cavs star has been a little bit on the Kobe side with his shot selection in the Finals. But you can't argue with results — or, as Bryant so poignantly put it, "Can't win a shootout with a butter knife #letitfly".
Photo Credit: Mark J. Terrill/AP
Cavs playing as if their life is on the line G.S playing as if they have more #NBAFinals down the line #ThisIsNOW #competitionIsEverything

— Kobe Bryant (@kobebryant) June 10, 2015
@kobebryant sometimes it takes the pain of losing a Finals before you can win one. I've always wondered why?

— Ramona Shelburne (@ramonashelburne) June 10, 2015
— Kobe Bryant (@kobebryant) June 10, 2015
@KingJames is taking some very @kobebryant shots I love it — cavs looking and playing strong, 4th will be interesting nonetheless

— Sam Sheffer (@samsheffer) June 10, 2015
Can't win a shootout with a butter knife #letitfly https://t.co/57zWQzqsfg

— Kobe Bryant (@kobebryant) June 10, 2015