Kobe Bryant reacts to Kevin Garnett retirement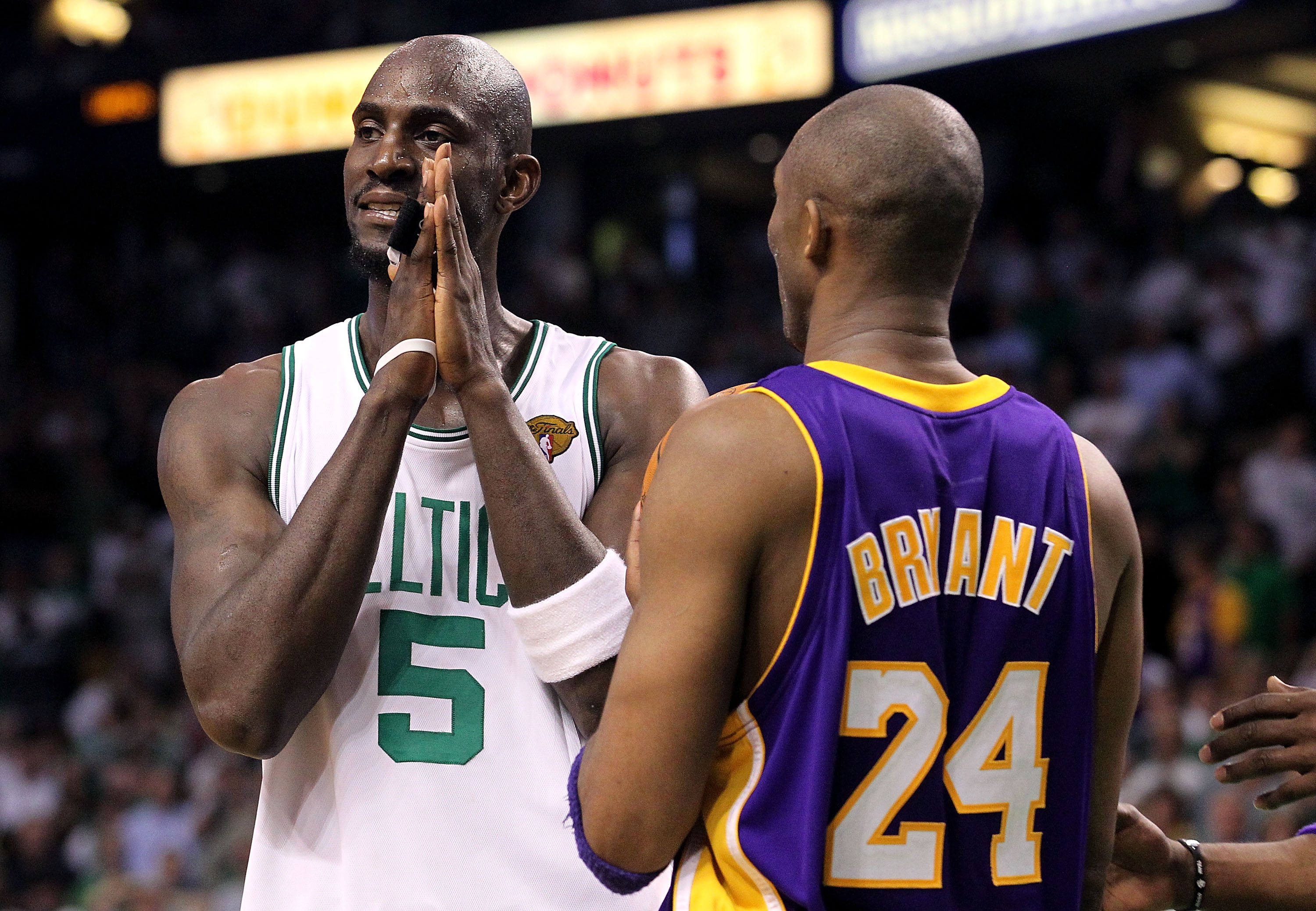 Kobe Bryant paid his respect to Kevin Garnett after learning that his longtime adversary will join him in retirement.
Minnesota Timberwolves power forward and legend Kevin Garnett recently announced his retirement from the NBA after 21 seasons. Garnett will undoubtedly go down as one of the greatest power forwards in NBA history. His trash talking and ability to instill fear in his opponents will never be forgotten either.
Former Los Angeles Lakers star Kobe Bryant has an extensive history with Garnett and he took to Twitter to pay tribute to his longtime rival.
I loved every minute I competed against you. A true warrior #ticket #KG

— Kobe Bryant (@kobebryant) September 24, 2016
Garnett and Bryant played against each other frequently. Garnett's career with the Timberwolves never amounted to the success that it did with the Boston Celtics. The Timberwolves were never able to overcome Bryant's stacked Lakers teams, which won three titles during Garnett's first Minnesota stint.
Check out more NBA posts from FanSided: 
Chris Bosh's career may be over
5 alternate timelines for Kevin Garnett
5 reasons Tim Duncan was better than Kevin Garnett
However, the brash power forward eventually won his first NBA title in his first season with the Celtics. This marked Garnett's first successful attempt to one-up Bryant and the Lakers, as he led the Celtics to a 4-2 NBA Finals series win over the Lakers. The rivalry continued and saw its last stand in the 2010 NBA Finals, which the Lakers won in seven games.
Garnett will be remembered for his fierce defense and rebounding though, in addition to his scoring ability. The 15-time All-Star 17.8 points and 10 rebounds per game throughout his career. His best statistical season came in the 2003-04 season, which consisted of 24.2 points and 13.9 rebounds per game. Garnett won his first and only MVP award that season while carrying the Timberwolves to the Western Conference Finals, where they fell to the Lakers.
The 40-year-old will join a star-studded Hall of Fame class that includes Bryant and San Antonio Spurs star power forward Tim Duncan. All three of those players will easily make the first ballot for their impressive and memorable careers.
This article originally appeared on