Lakers' Kobe Bryant to play vs. Kings despite his mounting injuries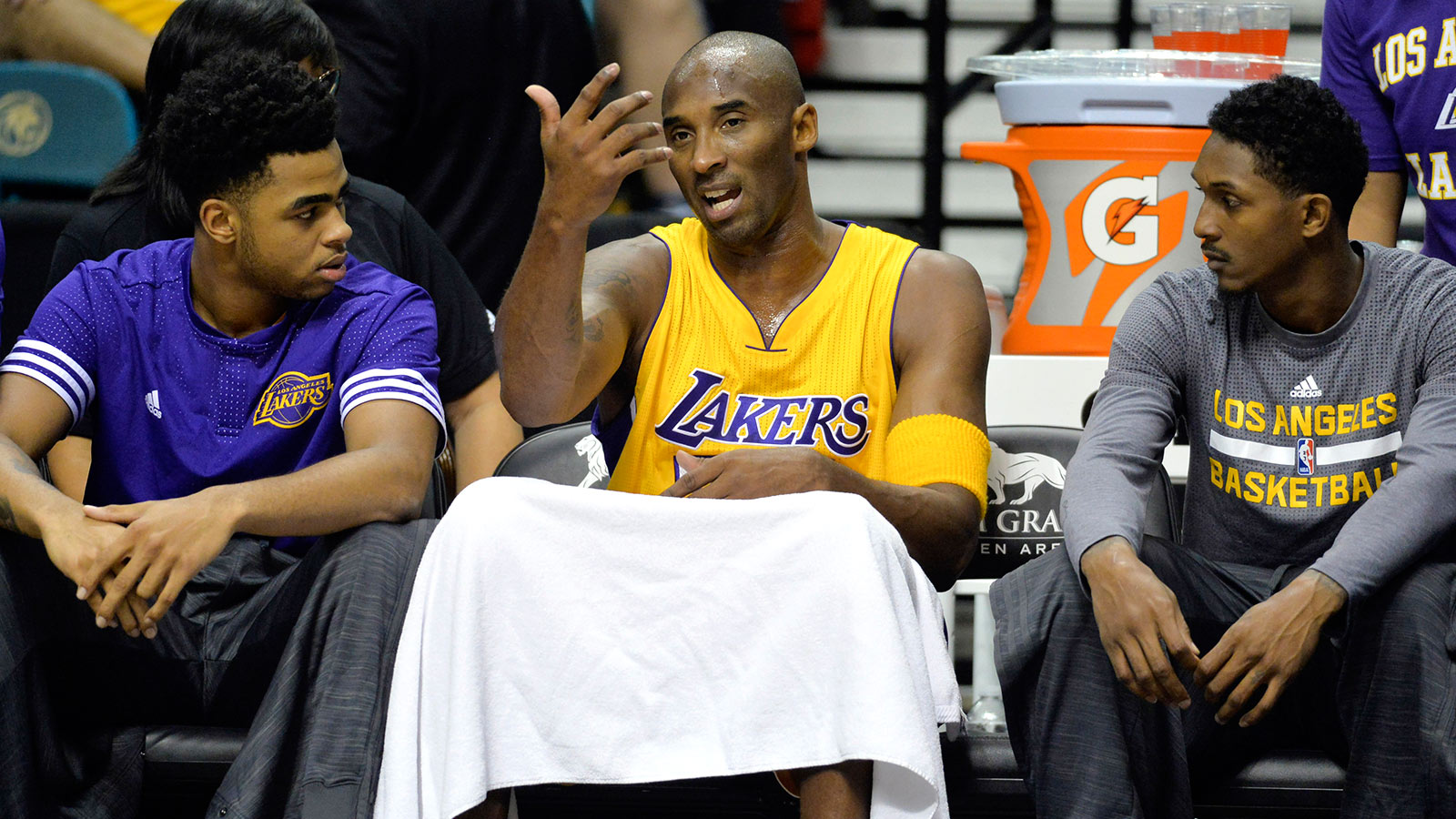 The internal battle between the Los Angeles Lakers and Kobe Bryant continues.
Despite Lakers trainer Gary Vitti's insistence that Bryant sit out one to two weeks because of his sore right shoulder and sore right Achilles, the superstar has played in the team's four games since then. The issue is that he's only played in the second half of two of those games, and played only in the fourth quarter of one of them.
To no surprise, Bryant plans on playing in the Lakers' game against the Sacramento Kings at Staples Center on Wednesday, according to the team:
Despite being hampered by a pair of injures, Kobe Bryant (sore right shoulder and sore right Achilles) will likely play in the Lakers' home tilt with Sacramento on [Wednesday].

Head coach Byron Scott said that Bryant "is a go" for the matchup with the Kings, but called Larry Nance Jr. "very doubtful."
It appears that Bryant — and the Lakers, to an extent, because they can force him to rest — might be setting up himself for failure. He is clearly far from healthy, and with the way his past three seasons have ended, it seems that he and the team should proceed with slightly more caution if the goal is to have him play in the season finale against the Utah Jazz on April 13.
It's understandable why Bryant wants to play in every game — if there's a slight chance he can play out the season and avoid injury, he's going to take it. But it might be in the Lakers' best overall interests to intervene and rest him.
With the way the team has been playing the past several years — and the limited roles lottery picks D'Angelo Russell and Julius Randle continue to have this season — Bryant's retirement tour is the singular driving force behind team ticket sales. If he gets injured before the season is over, that will likely affect the team's attendance, ticket sales and revenue.
Only time will tell, but Bryant and the Lakers are tempting fate.
Jovan Buha covers the NBA for FOX Sports. Follow him on Twitter at @jovanbuha.