Lakers' Russell says he can relate to Kobe on at least one level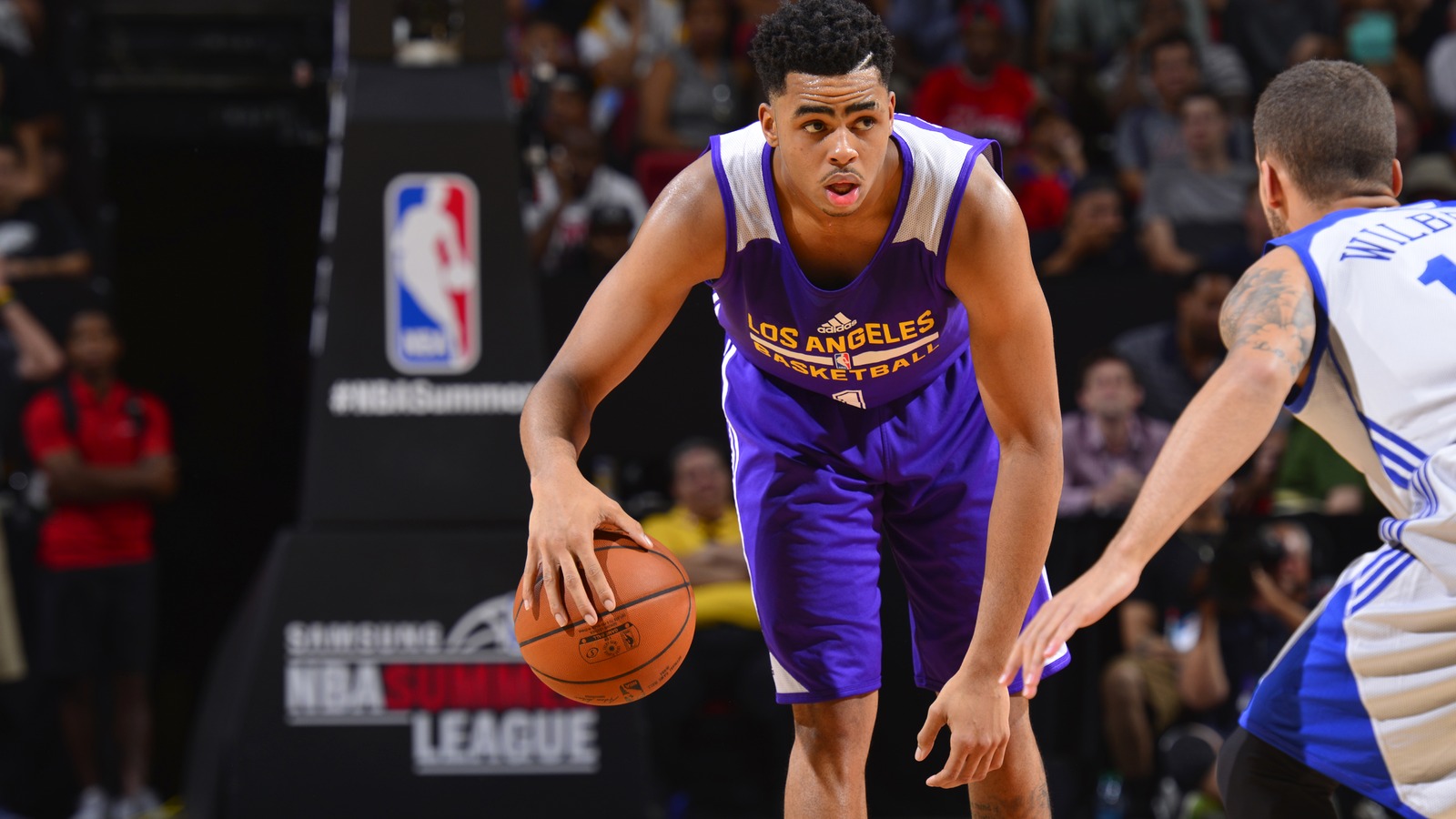 One of the newest members of the Los Angeles Lakers might not be entirely sure that Kobe Bryant is the greatest of all-time. But that doesn't mean rookie point guard D'Angelo Russell is unclear about what makes Bryant one of the best.
After he threw out the first pitch at a Dodgers game this week, Lakers Nation caught up with Russell and asked him about the calm demeanor he displayed on the mound. In response, Russell said that pressure simply doesn't bother him — and in that sense, he can relate to Bryant:
"Pressure is something you've got to get over, with anything. You've got to prepare for it," Russell said. "Like with me having this first pitch. Everything is pressure and how you handle it."
"I always preach, I didn't get here from being the most athletic guy, the fastest guy, the tallest guy, or the strongest, I got here from my mind," Russell added. "That's something when I watch Kobe interviews or listen to Kobe talk, he's mentally on another level, when I listen to him, I relate to that."
And you know what that means: Tests of mental fortitude to determine which Laker truly has the keenest intellect! Bryant and Russell could start with some light chess to get the competitive juices flowing. Then maybe a round or two of Connect Four, with Rajon Rondo as special guest referee. Finally, a staring contest for all the marbles.
You can't possibly say you wouldn't watch that. Put it on pay-per-view, and make a fortune!
(h/t Lakers Nation)