Kobe AD: Nike Set to Release New Kobe Sneaker in Late November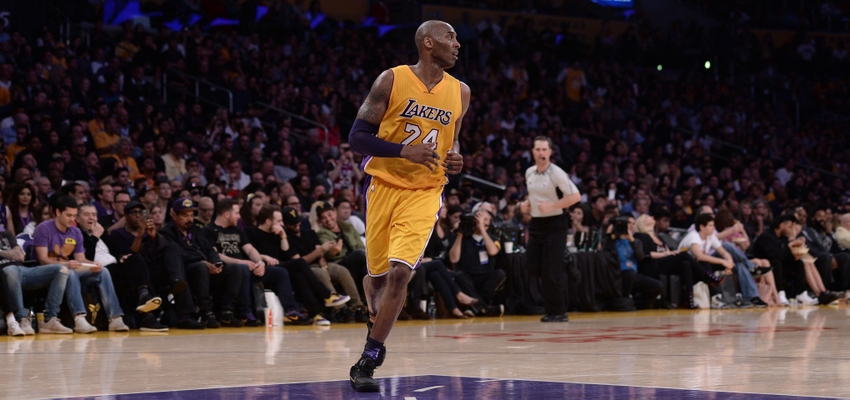 Nike is set to release the "Kobe AD," Kobe Bryant's first signature sneaker released since retiring from the NBA
Hinted at just a day before releasing by Nike's Global Director of Digital Marketing, Justin Taylor, Kobe Bryant's newest sneaker, the "Kobe AD" has finally been unveiled.
Although Nike made it clear that they would still be releasing shoes for Kobe in retirement similar to what they've done for Michael Jordan, fans still had to wait patiently to see exactly what that entailed.
In what can only be described as a Kanye West-like photograph, Nike Basketball did their very best to get fans hyped for the Black Mamba's upcoming shoe.
Judging by the picture above, Nike seems to be sticking to their "Battle Grey" theme which they have used for all of their premier athletes to start the season including but not limited to LeBron James, Kyrie Irving, DeMarcus Cousins and Anthony Davis.
As has been the case for the past seven or so Kobe signature sneakers, the Kobe AD follows suit by pairing a low top, soccer-style silhouette with simplistic design features and tributes to Kobe Bryant himself.
At first glance, the first color way of the Kobe AD actually resembles a low top version of the Nike Air Mag, better known as the sneaker made famous by Marty McFly in Back to the Future 2.
Kobe Bryant's first post-retirement signature silhouette, the Nike Kobe A.D., continues a legacy of lightweight, low-profile on-court footwear. Combining a Zoom Air unit in the heel, Lunarlon foam in the midsole and a minimal rubber outsole (with micro-tread traction), the shoe provides responsive, flexible cushioning and maximum court feel.

A breathable mesh upper with incorporated Dynamic Flywire, ensures lock down for quick changes of direction toward the basket or to cover an opponent.
Specifically in regards to the Kobe line, Nike has moved away from putting Zoom technology in the heel and forefoot, which is a shame because that was what made the Kobe VI such a pleasure to play in.
Regardless, fully expect hoopers and sneaker heads alike to be lining up to get these when they drop November 21 for $160 on Nike.com.
This article originally appeared on