Knicks: Willy Hernangomez, Maurice Ndour, Marshall Plumlee Assigned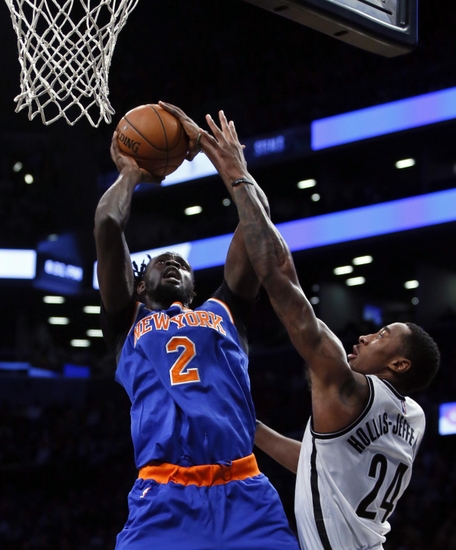 The New York Knicks have assigned Willy Hernangomez, Maurice Ndour, and Marshall Plumlee to their NBA D-League affiliate, the Westchester Knicks.
---
With the New York Knicks having a D-League affiliate not far from Madison Square Garden, the team utilized their affiliate by assigning Hernangomez, Ndour, and Plumlee to Westchester for practice, per the New York Knicks.
While this isn't surprising, as New York assigned Ndour, Plumlee, and Ron Baker on Nov. 5, it's great to see the Knicks utilize their D-League affiliate. By sending the four players to Westchester, it gives them an opportunity to get more reps and practice time.
This is a huge benefit for those who were briefly sent down.
As the Knicks stated, the three players (Hernangomez, Ndour, and Plumlee) are expected to be recalled and be available for New York's practice tomorrow.
Hernangomez has seen limited playing time in his first six games of his career. The Spain native has only suited up for three games and has played 7.3 minutes per contest.
Ndour has seen a tick more playing time over the course of three game (10.3 minutes per game), but was limited to seven minutes of action against the Chicago Bulls due to foul trouble.
In the case of Ron Baker, he has totaled 11.5 minutes per game in the two games he has played in.
This instance shows the benefits of having an affiliate a short drive away. Many of the NBA D-League teams are close to their parent teams. And the ones who aren't could be relocating in the future. The Salt Lake City Star, the Utah Jazz affiliate, and the Northern Arizona Sun, the Phoenix Suns affiliate, relocated during the offseason to be in proximity of their big club.
With most teams in proximity of their their NBA team, other teams are expected to make the same move.
This article originally appeared on