Knicks should consider Ty Lawson, Kenneth Faried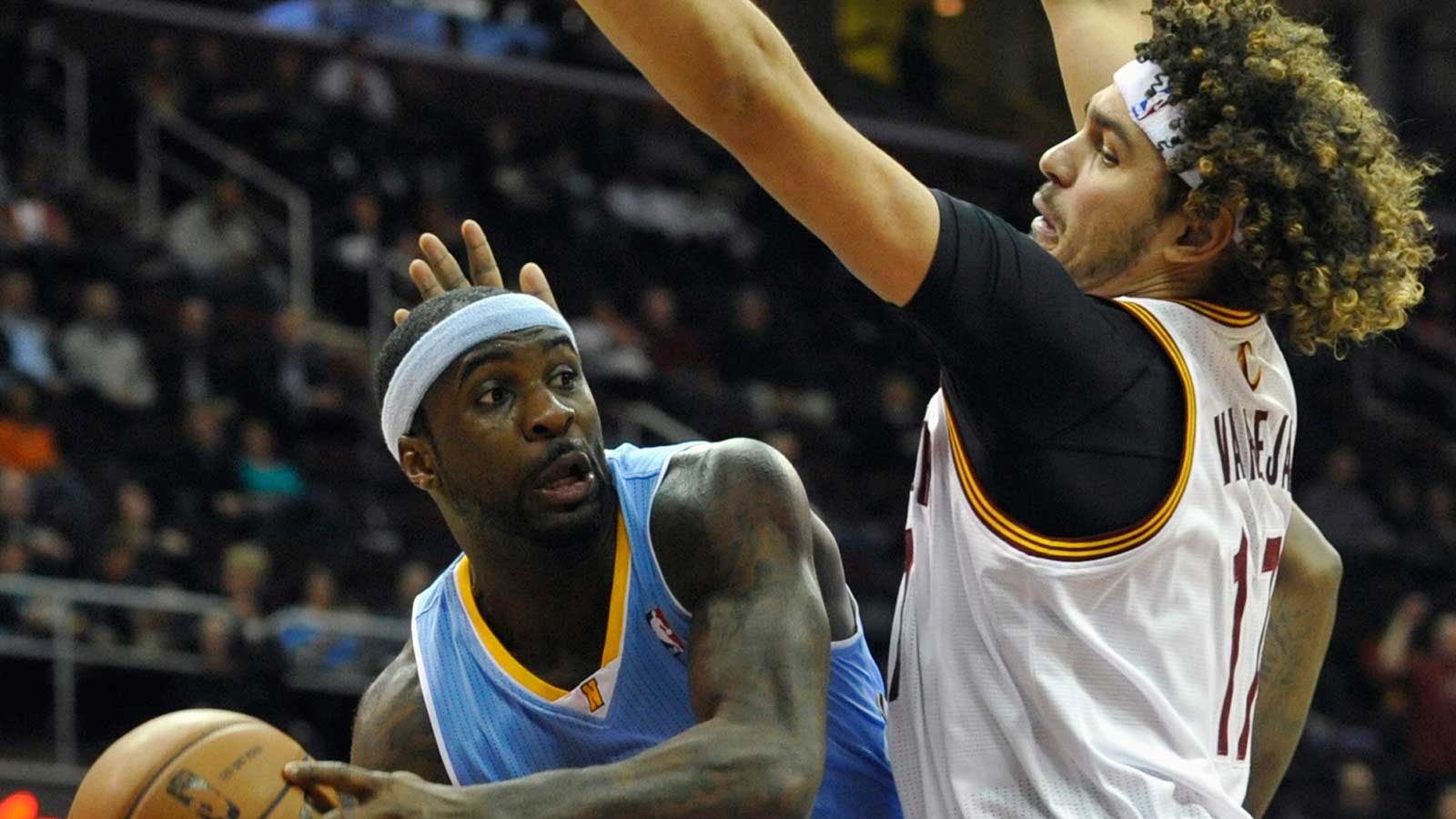 The Denver Nuggets had a disappointing 2014-15 season, racking up only 30 victories on the year. Now, they're putting their best players on the block, and it might be time for the Knicks to take advantage.
Patrick Piascik at Rant Sports has some ideas:
The Knicks could use a point guard and a power forward. Actually, they could use anything that fits well with Carmelo Anthony, though acquiring Faried wouldn't allow them to play Melo at the 4 often. New York has loads of cap room this summer so a big deal is hardly out of the question.
Maybe this is the one.
(H/t to Patrick Piascik at Rant Sports.)
Photo Credit: David Richard-USA TODAY Sports
The Knicks have holes to fill — so much so that they won't be able to fill them entirely through the draft. They have a few assets with trade value, and they should be actively shopping them. One team they should be in contact with is the Denver Nuggets. According to the Denver Post, "It's realistic to expect point guard Ty Lawson or forward Kenneth Faried or both to be part of trade discussions prior to the June 25 draft." The Knicks have tried to acquire the 25-year-old Faried in the past, but could never fully put together a package that the Nuggets thought was fair compensation. Now might be their best chance, as the Nuggets appear to be in rebuild mode.

Point guard is one of many areas where the Knicks need to improve, and it may be the most crucial. There are so many above-average point guards in the current NBA, making it fatal to not be armed with one of your own. Lawson, 27, is one of those above-average point guards, but has never really stood out during his time in Denver. He is one of the fastest players in the league, and the Knicks would welcome his explosiveness. He finished fifth in the league in assist ratio (36.2) and third in assists per game (9.6) behind only Chris Paul and John Wall.