Knicks Rumors: New York Considering Re-Signing Derrick Rose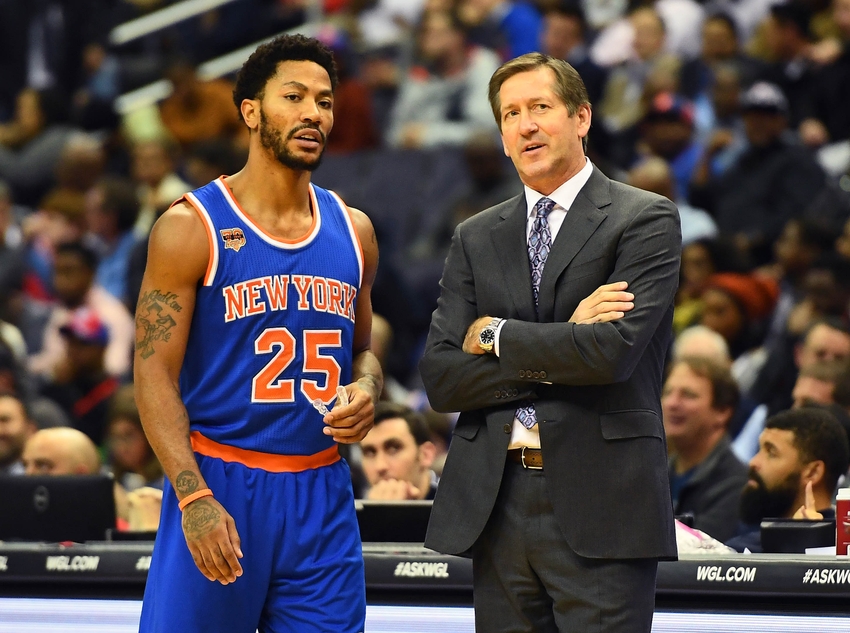 The New York Knicks are considering re-signing Derrick Rose before he can become a free agent. Find out more below.
---
Derrick Rose is beginning to hit his stride as a member of the New York Knicks. He posted a season-high 30 points against Russell Westbrook and the Oklahoma City Thunder, has stepped up in the clutch throughout the 2016-17 season, and looks as explosive as ever.
Rose's early success could result in the Knicks extending his stay.
Rose is currently averaging 16.8 points, 4.9 assists, and 4.4 rebounds on 43.8 percent shooting in 32.8 minutes per game. That includes averages of 17.3 points and 5.1 assists over his past 10 appearances.
According to Marc Berman of The New York Post, the Knicks are considering re-signing Rose mid-season, although they are willing to pay him more during the offseason.
According to an NBA source, the Knicks have not approached Rose about an extension, but have not ruled it out for late in the season. The Knicks apparently want to make sure his body holds up across a full season and would be willing to pay more this summer if they had to.
That's both promising and worth taking with a grain of salt.
First and foremost, the Knicks have every reason to consider re-signing Rose. He's still an explosive athlete who's penetrating at will and has ranked amongst the league's leaders in drives per game and points via drives per game over each of the past two seasons.
One can't help but be encouraged by the fact that New York is waiting to see if Rose's body will hold up before making a decision about his future.
Having said that, it's hard to believe that the Knicks would allow information to leak that they'd be willing to pay more this summer. That information would strip team president Phil Jackson of any and all negotiating power he could have.
For that reason, it seems unlikely that a person of power in the Knicks' organization leaked the information.
The Knicks may be willing to pay more money this offseason, but making that public knowledge would result in New York losing the opportunity to offer less. It's entirely possible that he'd take it, but he'd likely be less inclined to do so if he knew that the Knicks were willing to pay more.
Thus, while this report makes sense, it's also hard to imagine the Knicks' front office members would allow this information to slip out.
Nevertheless, it's a report from a reputable source, which makes it a rumor worth evaluating.
This article originally appeared on