Knicks Rumors: Minnesota Timberwolves A Potential Trade Partner?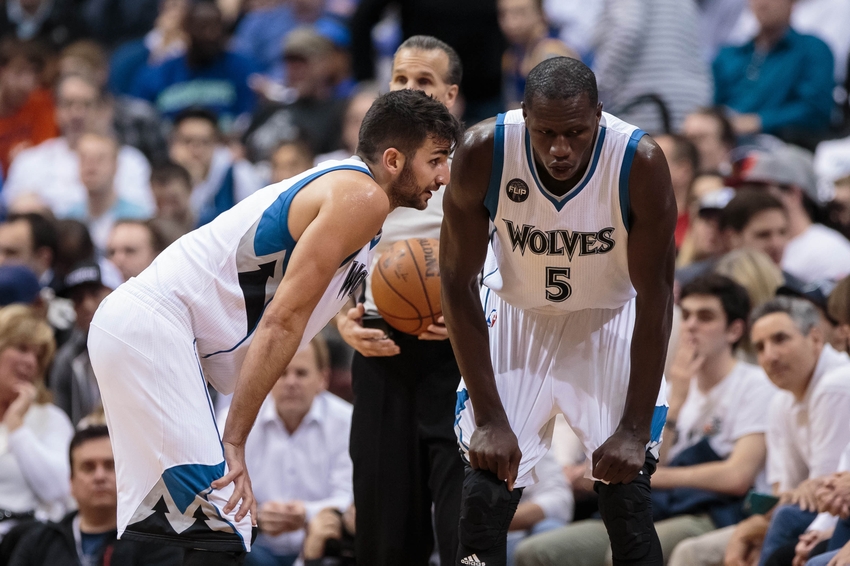 The Minnesota Timberwolves are reportedly looking for trade partners. The New York Knicks could be an option for Tom Thibodeau to work with.
---
The Minnesota Timberwolves were expected to be a postseason contender in 2016-17. At 4-10 through 14 games, however, the Timberwolves have been underwhelming in spite of their tremendous depth and talent.
With the Timberwolves in danger of letting this season slip away, rumors have already emerged that Tom Thibodeau could seek out a trade partner.
Karl-Anthony Towns and Andrew Wiggins are playing like the future stars they are, but wins have been tough to come by. Minnesota has lost three consecutive games, including two devastating blowouts.
According to Ric Bucher of Bleacher Report, Thibodeau may look to trade one of his young stars for an established player if wins continue to be tough to come by.
The New York Knicks could be directly impacted by this development.
One could rationally dispute the notion that this has any relevance to the Knicks. Bucher reported that the Timberwolves could trade a young player for a more established individual—a broad report.
Bucher has reported on this subject before, however, and even the current tweet expresses a specific message: Thibodeau is looking for players he's familiar with.
That is unlikely to apply to the Knicks, but there happens to be a former Thibodeau player on the roster: Joakim Noah. It's highly unlikely that anything will get done, but it wouldn't be much of a surprise if Thibodeau were to inquire about Noah.
At the very least, it'd be an interesting possibility to discuss.
The Timberwolves have a number of potential trade targets who could intrigue Phil Jackson. Point guard Ricky Rubio is widely expected to be available, and the likes of Nemanja Bjelica, Gorgui Dieng, Shabazz Muhammad, and Adreian Payne have upside.
It's unlikely that Jackson will part ways with Noah, but as Knicks fans call for Kristaps Porzingis to move to center, it's a rumor that's likely to run wild in coming weeks.
Chances are, the Knicks won't be involved. Thibodeau and Noah simply have too much of a history to ignore.
This article originally appeared on