Knicks: Derrick Rose, Michael Phelps Play Call Of Duty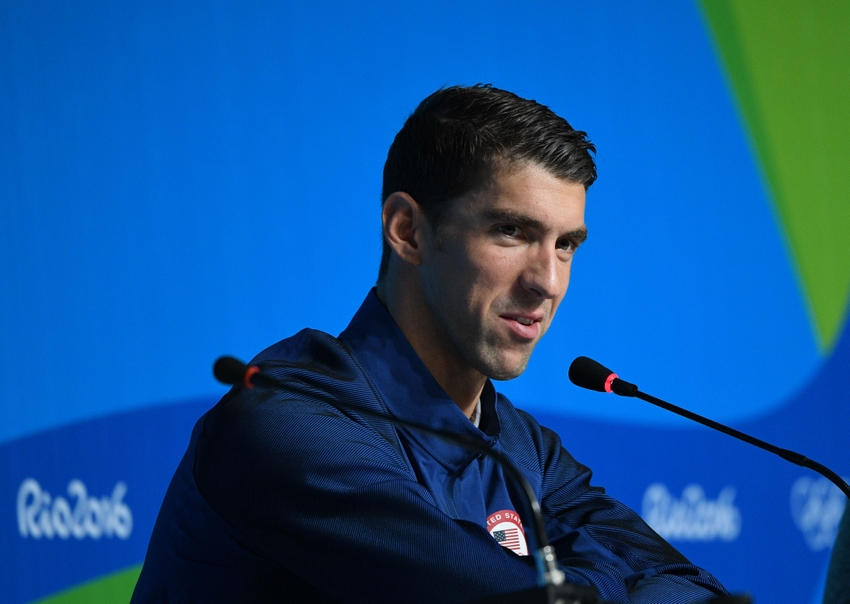 New York Knicks star Derrick Rose and 23-time Olympic gold medalist Michael Phelps played a star-studded game of Call of Duty together.
---
Michael Phelps is mere weeks removed from becoming the most decorated athlete in Olympic history. Derrick Rose is mere weeks removed from becoming the starting point guard for the New York Knicks.
Though the achievements aren't exactly the same, both are global superstars who seem to share a passion for video games.
Phelps has been making the rounds following what he called his final trip to the Olympics. He was wildly successful in Rio de Janeiro, Brazil, winning five more gold medals and a silver for good measure.
Phelps recently linked up with the Knicks' new point guard at CoD XP 2016 in Los Angeles, California.
That's quite the star-studded game of Call of Duty.
Phelps ends his swimming career as the single most decorated champion in the history of the sport. He set an Olympic record—for all sports, not just swimming—by winning 23 gold medals over the course of his unparalleled career.
Phelps set the record for the most gold medals won at a single Olympics when he won eight at the 2008 Summer Games.
Phelps also holds the all-time record with 13 Olympic gold medals in individual events. In other words, he isn't just a media-created superstar who has done incredible things; he's the most decorated Olympian of all-time.
Phelps proved as much when he passed Leonidas of Rhodes by winning 23 Olympics gold medals—a record that stood for more than 2,000 years.
Unreal.
Rose is no slouch himself. He won the 2010-11 NBA MVP award by leading the Chicago Bulls to a better record than the super team Miami Heat, which had LeBron James, Dwyane Wade, and Chris Bosh on the roster.
In New York, Rose will team up with the likes of Carmelo Anthony, Brandon Jennings, Courtney Lee, Joakim Noah, and Kristaps Porzingis in an attempt to achieve similar levels of success.
If Phelps can let some of his gold medal magic rub off on Rose, Knicks fans would be greatly appreciative.
This article originally appeared on