Phil Jackson: NBA players today 'lack the skills to play the triangle'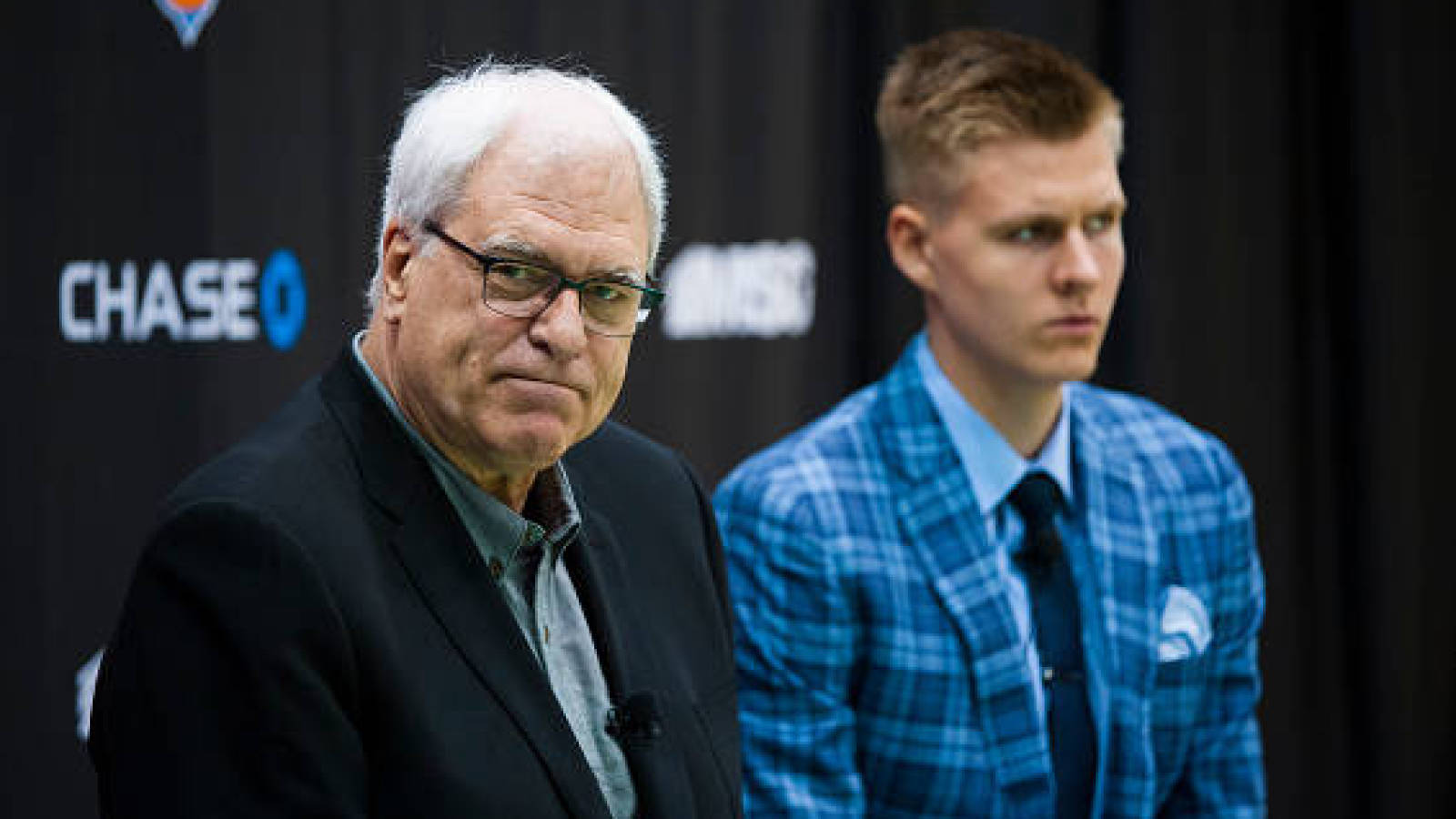 Well, he finally did it.
After a pair of seasons attempting to shoehorn the triangle offense into an unequipped and unwilling New York Knicks franchise, Phil Jackson appears to have given up the ghost of dynasties past and pin his troubles on these youths today not having the wherewithal to figure out his system.
Today's Fastbreak's Charley Rosen (h/t Ball Don't Lie's Kelly Dwyer) published excerpts on Friday from an interview Jackson gave back in December. In it, Jackson says the offense he's tried to install in New York hasn't worked because today's players lack the specific set of skills required to pull it off.
Today's players simple lack the skills to play the triangle.
Phil Jackson
Indeed, these kids these days do tend to be a product of their generation–a generation that values tempo, has relinquished the pursuit of the offensive board and is generally focused on putting the ball in stars' hands and letting them create however they create best.
But it's probably safe to say these changes don't happen without cause, and to think that ball movement and "five-on-five basketball" has died in the modern NBA lexicon…
Well, there's a team in Oakland that would like a word.
Dan is on Twitter. Phil 'er up, baby!