Kings (2-5) at Raptors (4-1): Preview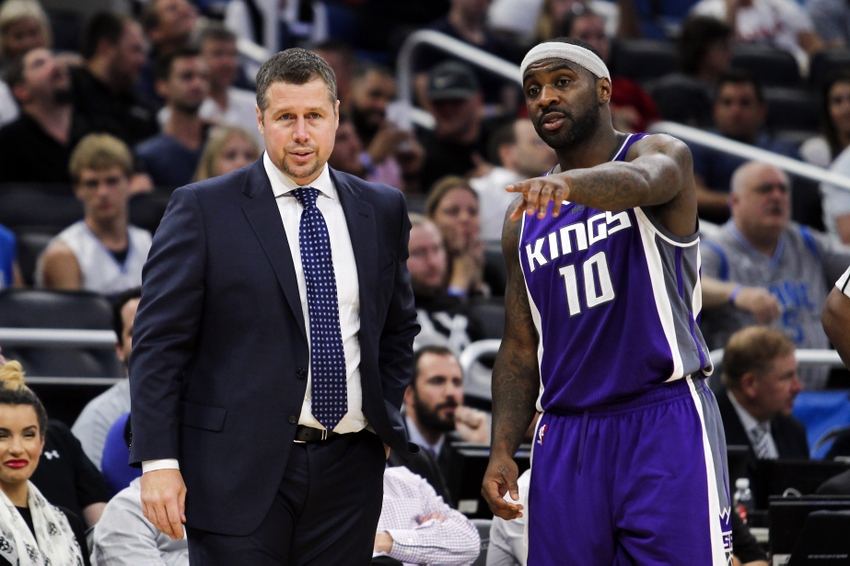 The Raptors face the Kings in what should be an easy outing. Sacramento's long-standing troubles continue this year.
The Toronto Raptors last game before their first road trip of the season matches them against the Sacramento Kings. This is Sac-to's last game of a lengthy road trip of their own, one which has been a predictable disaster. They are winless in four games so far, including last night's dismantling in Milwaukee in which they were down by 27 points after 3 quarters.
Sacramento has become Philadelphia West in the sense of how much pain they have put their fans through in recent years. The Kings haven't made the playoffs in 10 seasons, and there's no reason to think they will do so in this one.
They have a new coach, Dave Joerger, who supposedly is on better terms with All-Star centre DeMarcus Cousins than his predecessors were. That's what passes as a reason for optimism in California's capital these days.
3 Keys to Victory forRaptors
Get DeMarcus Cousins in foul trouble. The Kings' centre is their best player by many miles, but is prone to temper tantrums and silly fouls. Both Jonas Valanciunas and DeMar DeRozan must challenge him in the paint. Yes, they will have some shots blocked, but that's small beer compared to the charity-stripe trips they will draw.
Keep them on the perimeter. The Kings are shooting 33% from beyond the arc. What offense they have (the Kings are 24th in points per game [PPG], averaging 98.4) come from Cousins and Rudy Gay. Their highest scoring guard is Ben McLemore, who's averaging 8.6 PPG.
Punish their second unit. Yes, you've heard that before, but rarely will you see a collection of rotation players so weak. Garrett Temple had a decent game against the Bucks. After that, they look to Jordan Farmar, rookies Skal Labissiere and George Papagiannis, agitator Matt Barnes…the cupboard is bare.
3 Kings players to watch
Rudy Gay. Well, maybe. He sat in Milwaukee due to a rib injury and is questionable for tonight. Rudy will be the subject of booing every time he touches the ball, which will be a lot if he plays.
Omir Casspi. He can get hot from outside, and can shoot over most defenders. If he's not scoring, his value approaches zero.
Ty Lawson. He's probably on his last team if he can't rediscover the skills that made him such a feared point guard only a few seasons (but many drinks, sadly) ago.
Conclusion & Final Score
If there ever was a no-excuses game for the Raptors, it's this one. The Kings are road-weary, banged up and woefully weak at almost every position.
DeMarre Carroll, this outing should be a tonic for your feeble game. Time to offload some of the scoring responsibility from DeRozan.
Raptors 110 – Kings 94
More from Raptors Rapture
This article originally appeared on