Kevin Seraphin's Future in the Indiana Pacers Rotation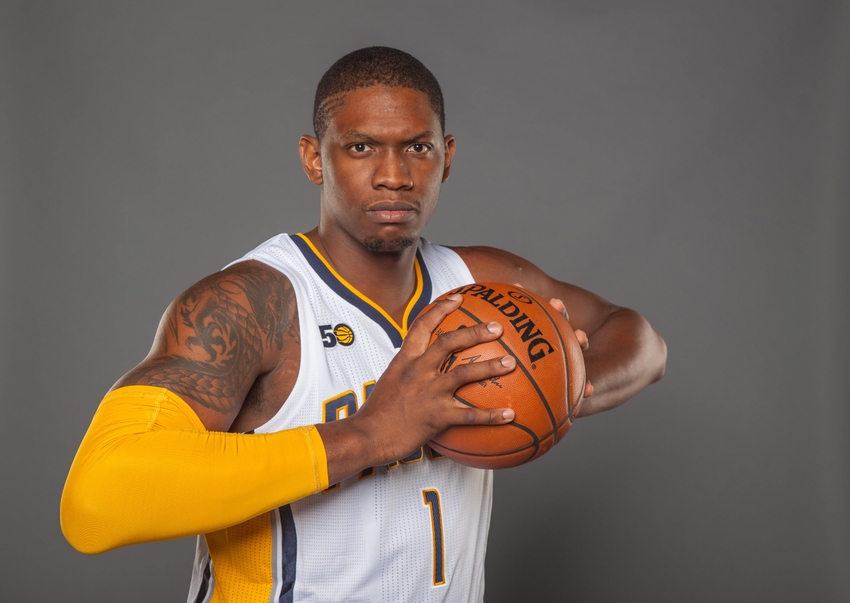 Though Kevin Seraphin was signed to be the third big man on the roster, his game against the Orlando Magic makes us ask if he has a future in the Indiana Pacers rotation.
A stat line of 6 points and 10 rebounds isn't very impressive, but Kevin Seraphin's impact on the Indiana Pacers win over the Orlando Magic was giving a bench unit life it had rarely seen.
Along with the points and rebounds, Seraphin's three assists, a steal, and a block gave Indiana's second unit something we haven't seen when Al Jefferson or Lavoy Allen were on the court.
Jefferson's season is off to a slow start but his offensive ceiling is still intriguing for the Pacers. The only problem is Jefferson's defense is non-existent. When Allen is in the game he grabs rebounds but this year he hasn't done much for the defense either. His past play tells us his defense will improve, but he still doesn't offer the two-way versatility of Seraphin.
Seraphin's all-around game was better than we've seen from either of the Pacers other two backup bigs.
Whether it was rejecting Elfrid Payton's shot or being physical enough to handle Bismack Biyombo, Seraphin brought a spark to the Pacers that helped them close out an Orlando Magic team on the tail end of a back to back.
The biggest indicator of how well things were going (besides a 7-1 and 10-0 run while he was on the court) was that coach Nate McMillan left Big Al on the bench while Seraphin and the Pacers cruised to the win.
His night was a bit of a surprise to fans (and myself), but according to Mark Montieth of Pacers.com, this was exactly what the Pacers expected when they signed him late in the summer.
"I was just active," he said. "Just played hard tonight and tried to get every rebound. That was my mindset."

Seraphin might have appeared to come from out of nowhere to fans, but his performance was no surprise to those who have seen him in practice.

"Kevin has been practicing like this all season long," McMillan said. "We felt we wanted to get some scrap in there, some hustle, and we talked about winning the hustle game. I thought tonight we wanted to go to that. They had those mobile bigs out on the floor, so we wanted to give him a shot tonight and I thought he came in right away and had an impact on the game."
Before we put Lavoy into cold storage and relegate Al to the third big, let's remember this was a Magic team on the second night of a back-to-back, and one that put a lot of energy into beating the Oklahoma City Thunder the night before.
This could be a blip on an otherwise downward trajectory for Seraphin over the past few seasons.
Or it could be the spark in Seraphin's career to get him back to the player that was on the verge of a major breakout with the Washington Wizards.
A successful season for Seraphin is holding down the fort as the Pacers' third big. But if he starts making impacts on games on a regular basis, then he deserves to take more minutes in the rotation at the expense of Allen or Jefferson.
More from 8 Points, 9 Seconds
This article originally appeared on