Women accuse Kevin Johnson of sexual misconduct on HBO's 'Real Sports'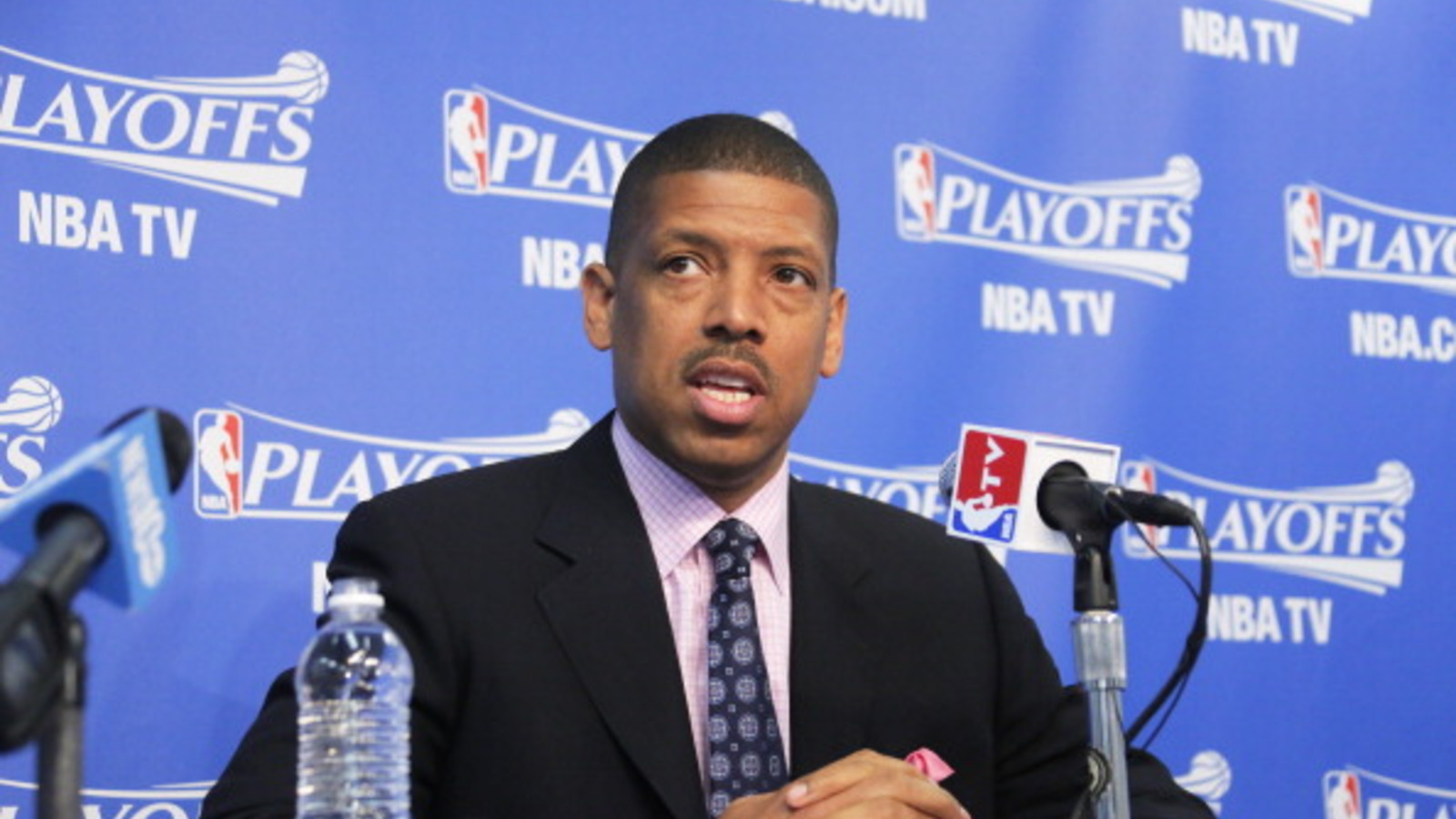 Kevin Johnson is under fire this week after several women appeared on HBO's "Real Sports" to tell their stories of alleged sexual misconduct by the former Phoenix Suns star, who's served as the mayor of Sacramento since 2008.
Most of the women accuse Johnson of touching them inappropriately while they were teens — Johnson is the founder of St. HOPE, a nonprofit organization that runs charter schools in Sacramento —€" and one woman's allegations date to 1996. The most recent come from a former City Hall staffer and were made in 2013.
That woman, Ilee Muller, didn't appear on "Real Sports" on Tuesday night, but three others did, including Amanda Koba, who went to police with her story in 1996 but never had appeared on camera for a TV inteview.
Koba agreed to a $230,000 settlement with Johnson in 1997, which she said she now regrets.
"I blamed myself for years and years. Others have been hurt that wouldn't have been hurt," she said.
Johnson did not appear on "Real Sports" on Tuesday night, although he appeared on the show eight years ago to deny the accusations. His press secretary issued this statement: "It's unfortunate that this previously addressed issue has once again been rehashed instead of using the opportunity to tell the ongoing story of a community renaissance led by residents working closely with one of their own, a professional athlete turned Mayor, to make Sacramento a better place."
Steve Maviglio, Johnson's former campaign manager, also questioned the rehashing of old allegations that have long been denied and never led to criminal charges against Johnson, and suggested Koba might have been out for financial gain when she told her story to Deadspin last year and "Real Sports" this week.
"We're not sure if she was paid for this. Deadpsin sorta waffled when they were asked about this," Maviglio told FOX 40 News.
"She's still not talking to the (Sacramento) Bee, because the Bee doesn't pay."
Johnson is a finalist for this year's Naismith Memorial Basketball Hall of Fame class. The announcement is scheduled for April 4 before the NCAA championship game.
HBO Show Features Several Women Who Have Accused Kevin Johnson of Sexual Misconduct https://t.co/JxqHAmHaxM

— FOX40 News (@FOX40) March 23, 2016