NBA 2K players are freaking out over Kevin Durant joining the Warriors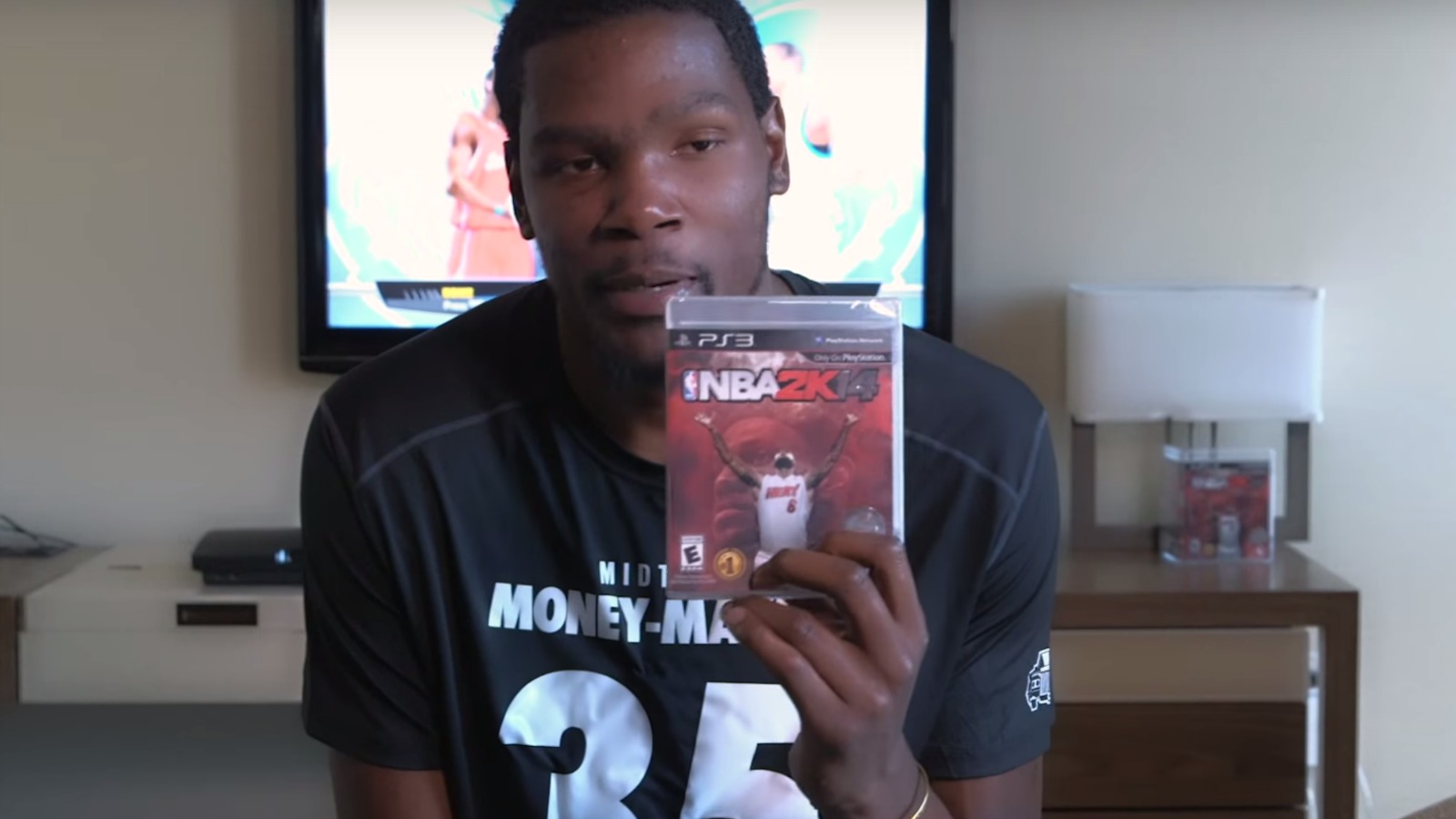 NBA players across the league received some unfortunate news Monday: Kevin Durant, the 2014 NBA MVP, is joining a team that lost nine games in the regular season and was one victory away from a second consecutive NBA title. After Durant announced his decision, the Warriors became 2/3 betting favorites to win in Las Vegas.
Heat super team was used so much in 2K. Downright scary to see Warriors quick game numbers played online now… pic.twitter.com/N9ZbNhposf

— Ronnie 2K 2K17 (@Ronnie2K) July 4, 2016
Gamers waiting to see how the rosters will fill out ahead of the release of NBA 2K17 are not exactly looking forward to playing online against a team that features Kevin Durant and Steph Curry. The Warriors essentially play a version of "videogame basketball" already, with their reliance on the three-point shot and preposterous plays from stars, and Stephen Curry has become such a good shooter in real life that 2K struggled to accurately represent him in the game without breaking everything. Adding Durant in the mix is going to make Golden State, already the most-played team in online multiplayer, almost unfair to play against.
you use the Warriors against me in NBA 2K next season, I'm calling the cops.

— Hämes (@Jay_DBN) July 4, 2016
Hi @NBA2K please ban the Warriors from NBA 2k17

Sincerely yours,
Everyone who wants a good 2k game

— DLSU Amphiturtle (@Amphigong) July 4, 2016
Playing NBA 2K online is just going to be a race to pick the Warriors 😂

— Marques Brownlee (@MKBHD) July 4, 2016
Can we take a moment of silence to never playing NBA 2K online ever again after KD went to the Warriors

— Joseph (@JoeSaucey) July 4, 2016
It'll be refreshing to see all the online NBA 2K players rolling with the Warriors instead of last year's favorite team, the Warriors.

— Brian Shea (@BrianPShea) July 4, 2016
My warriors @NBA2K team will average 167 points per game

— Doug Ellin (@mrdougellin) July 4, 2016
.@NBA2K yall gotta make gsw unplayable online

— Tony X. (@soIoucity) July 4, 2016
As of June, here were the Warriors' in-game ratings:
Stephen Curry: 96
Klay Thompson: 90
Kevin Durant: 94
Draymond Green: 89
Andre Iguodala: 79