Kevin Durant says he needs to 'lose some weight'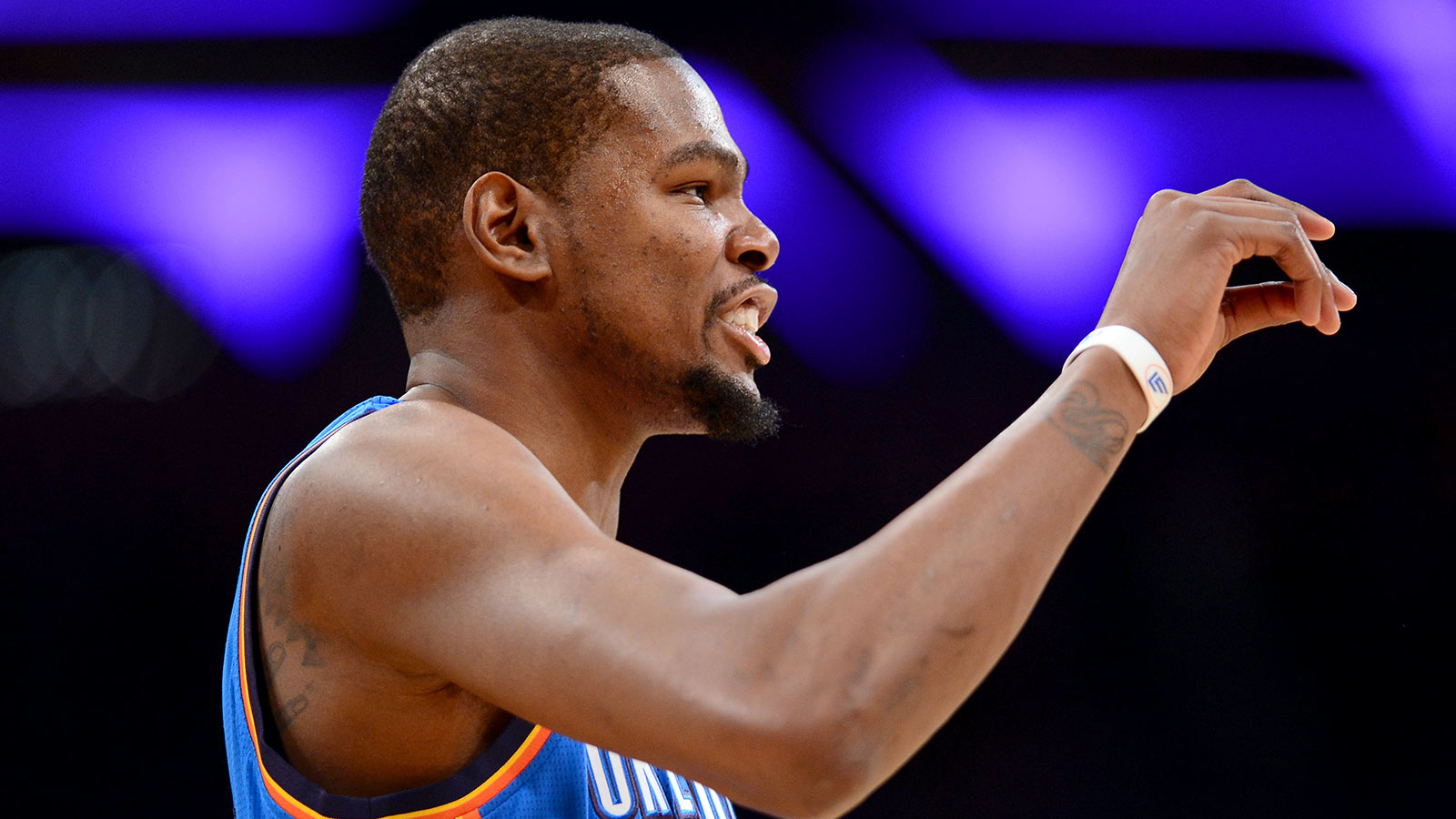 Kevin Durant is very close to getting back on the court. After 12 weeks of what was essentially immobility, Durant is finally able to return to the gym.
But before he focuses on his jumper or his defense, he says he first needs to take care of his body. As he told Royce Young of ESPN:
"'I think I gotta lose some weight to be honest,' he said. 'But I've been putting in a lot of work in the weight room. I haven't moved at all for 12 or 13 weeks, so last week was really the first time I've got on the court and dropped some sweat.'"
It's hard to imagine Durant as anything other than wiry, but when you've been in a walking boot for more than three months, there's only so much you can do to keep the extra pounds at bay.
Given how hard Durant works at everything, we probably won't notice a difference when he takes the court again next season.
(h/t ESPN)