Kevin Durant's restaurant in Oklahoma City closes down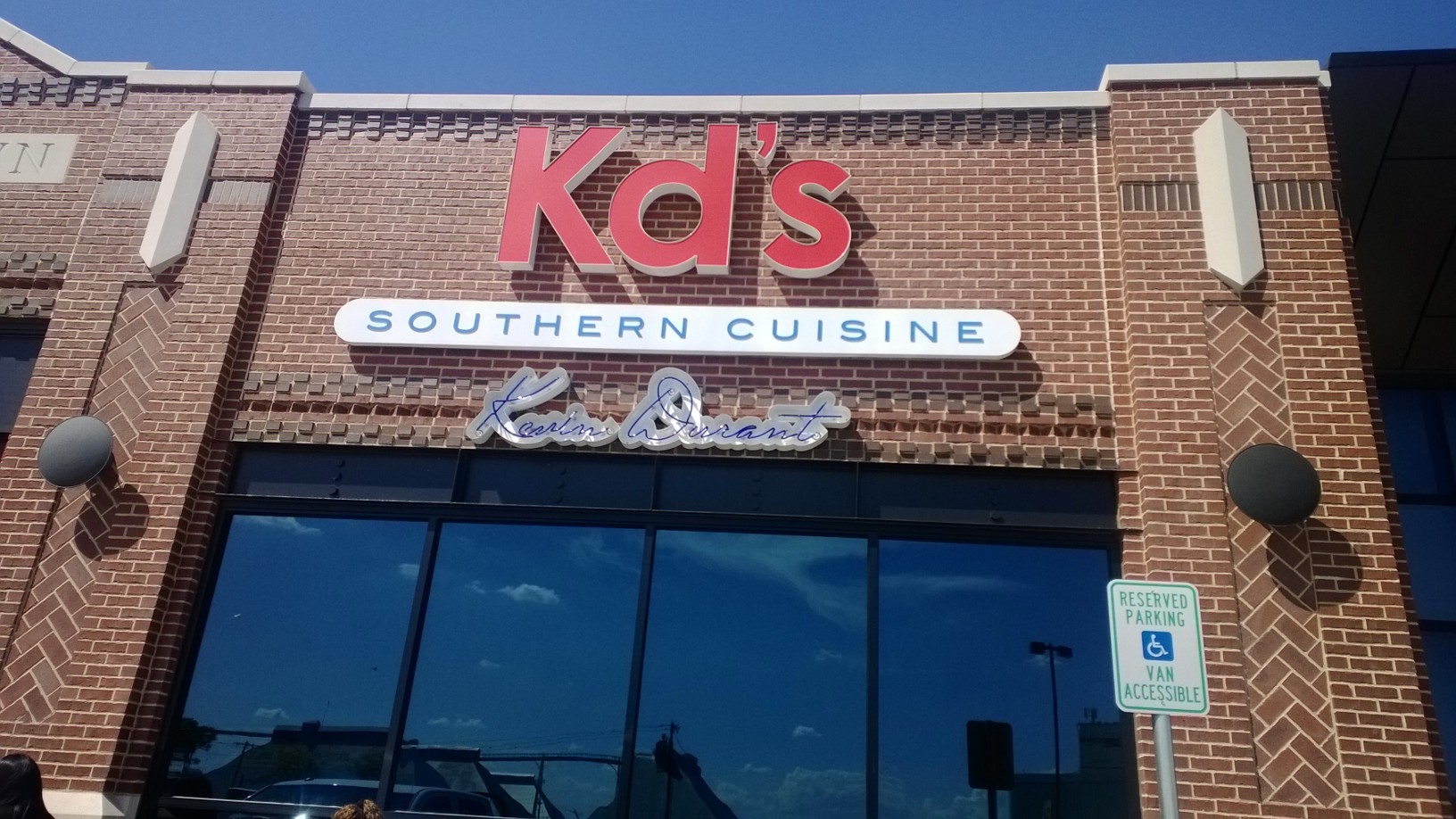 After Kevin Durant made the decision to leave the only franchise he's ever played for (not named the Seattle Supersonics before they moved) to join the championship-ready Golden State Warriors: jerseys were burned, tears were shed and restaurants closed down … more specifically: Kevin Durant's 'southern cuisine' restaurant called "KD's", located in the heart of Bricktown — right in the middle of the Oklahoma City metropolis.
Via The Oklahoman's Brianna Bailey:
Kevin Durant's Bricktown restaurant closed Sunday, but vows to open with a new theme after Labor Day, Hal Smith Restaurant Group said Monday.
"The concept will offer an updated atmosphere with a similar menu to what has been available at that location in the past," the restaurant group said in its announcement.
Durant partnered with Norman-based Hal Smith Restaurant Group to open the Kd's restaurant in 2013.
"It has been an honor — and a lot of fun — to partner with Kevin Durant at Kd's these last few years," Hal Smith, founder and CEO of the Oklahoma-based restaurant group said in a statement. "We wish him the very best as he takes a new direction in his career."
And on the future of the restaurant:
Although the restaurant has remained popular since Durant announced his relocation to another state, it has always been part of Smith's plan to be flexible and offer a new concept in that space should circumstances change over time, the company said.
Durant said he was a 25 percent owner in KD's when the eatery was first announced, but its unclear if he maintains any ownership stake.
Smith closed the restaurant Sunday, and his team is already working diligently to make a number of updates and improvements to the space before reopening under a new name, the company said.
What should the name of the new restaurant be? Traitor Joes? Feel free to comment below with some of the best ideas…