The pitch all 30 NBA teams can make to sign Kevin Durant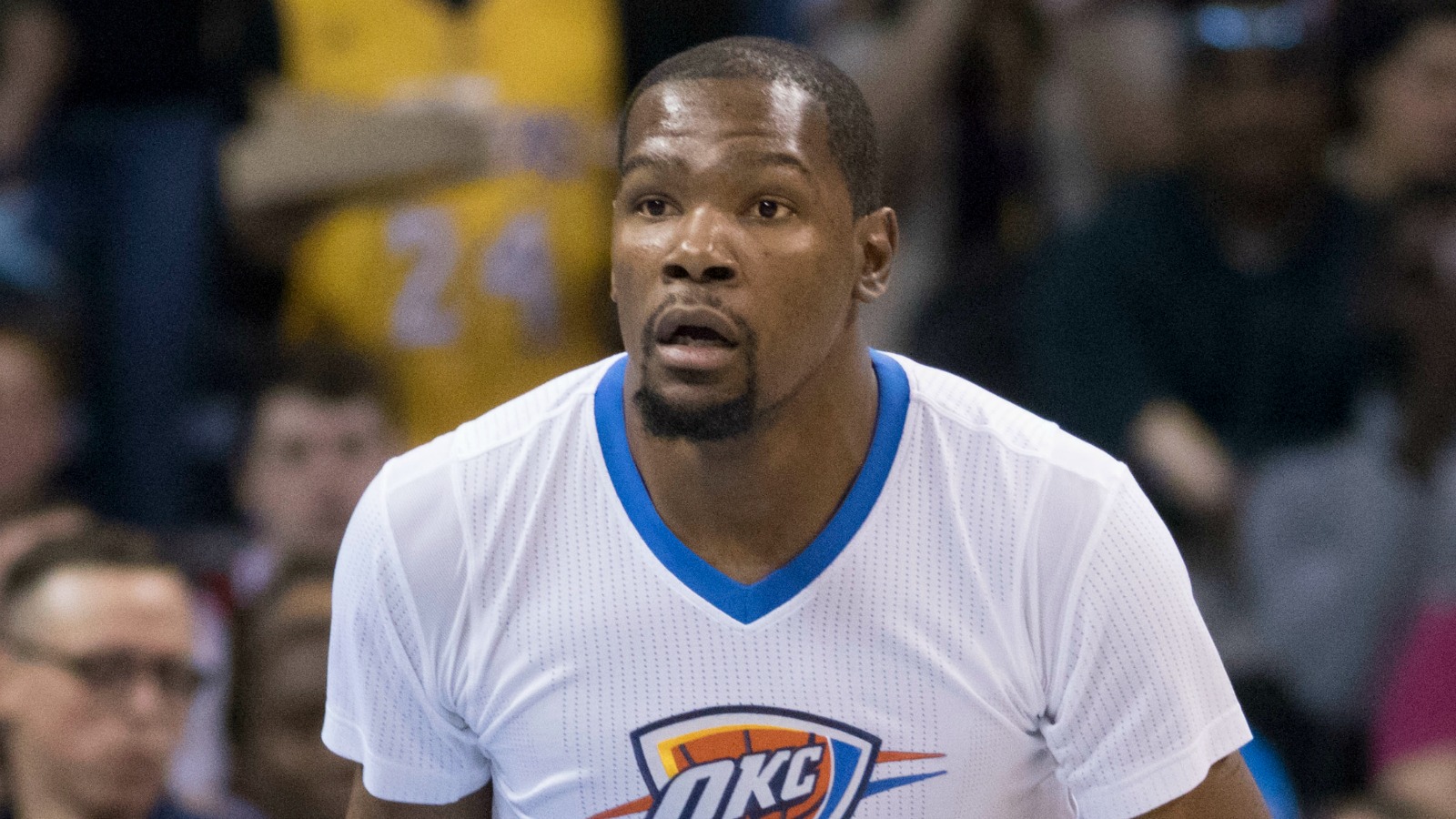 So Kevin Durant will probably not sign with your team.
This is unfortunate, of course, because he is a very good basketball player and could win your franchise a championship or, at the very least, single-handedly pull them from the sun-cooked, Eastern Conference dumpster they've been baking in.
But there is only one Kevin Durant entering free agency in July, and while he's glad to hear offers from a handful of teams, scarcity dictates that he cannot sign with all the teams.
But that didn't stop us from firing up Photoshop and imagining Durant playing for each team in the league — because Photoshop is fun, and every basketball fan deserves the dream of Durant splashing triples for their team.
So here are images of Kevin Durant playing for each of the 30 teams in the NBA, along with a brief elevator pitch each team pitched to bring him onboard. Dare to dream, friends.
Atlanta Hawks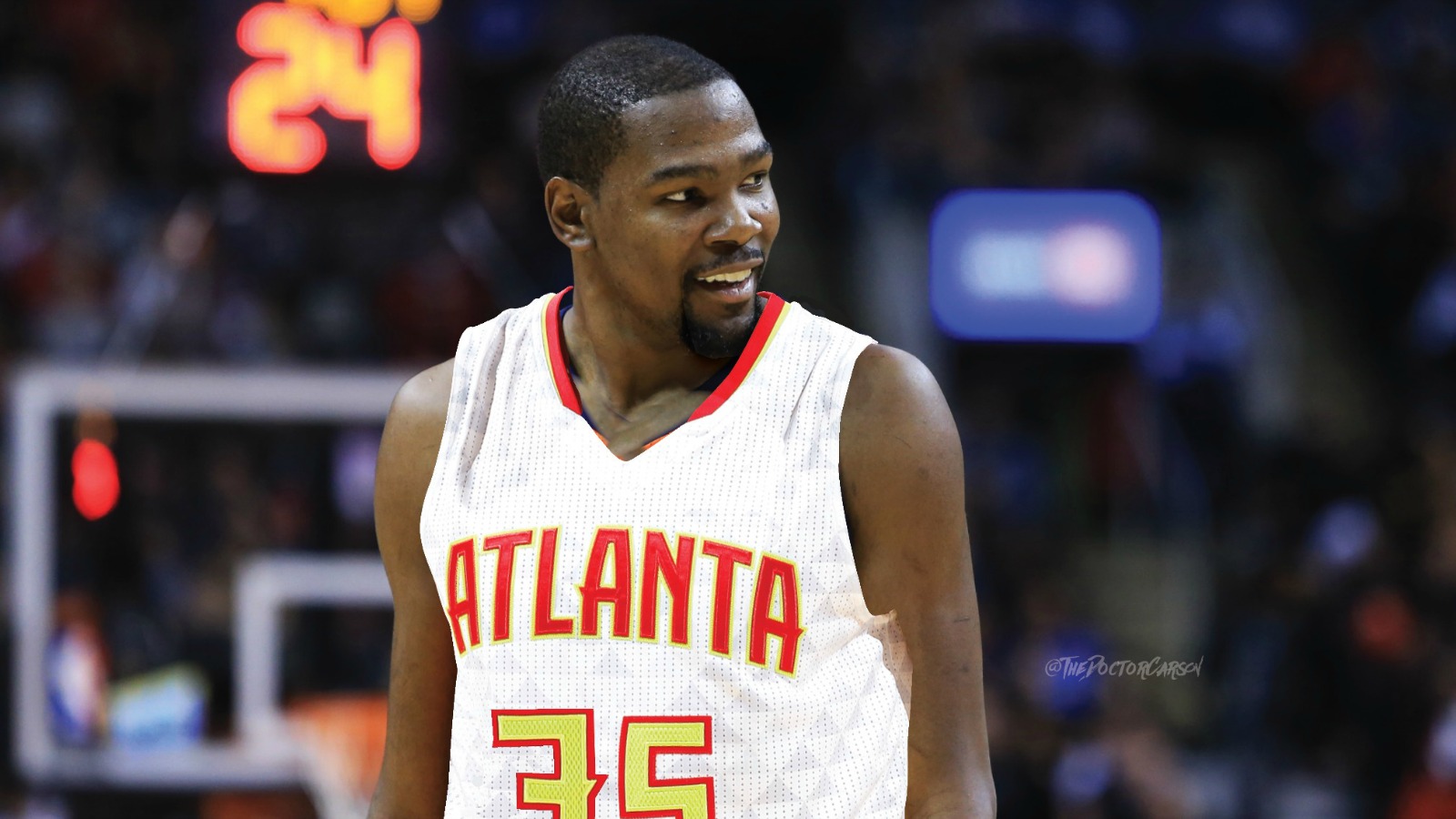 Kevin Durant signs with Atlanta, impressed by Dennis Schroeder's developing skill set and the fine array of colognes available in the Magic City restrooms.
Boston Celtics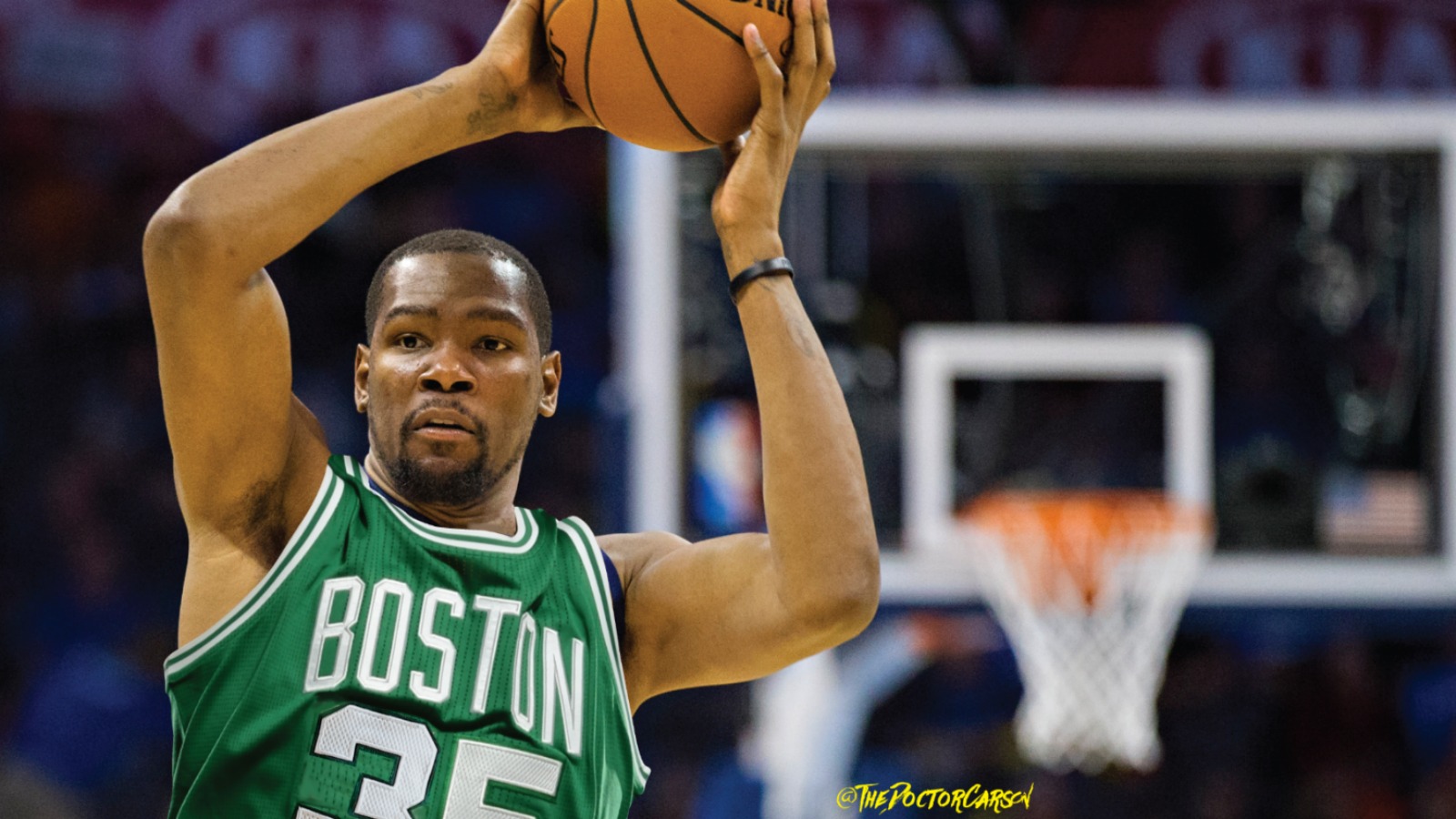 Promising young head coach Brad Stevens convinces Durant that the Celtics are one piece away from a title and that Marcus Smart promises not to call his signature shoe "the SpoonFoot 12s" anymore.
Brooklyn Nets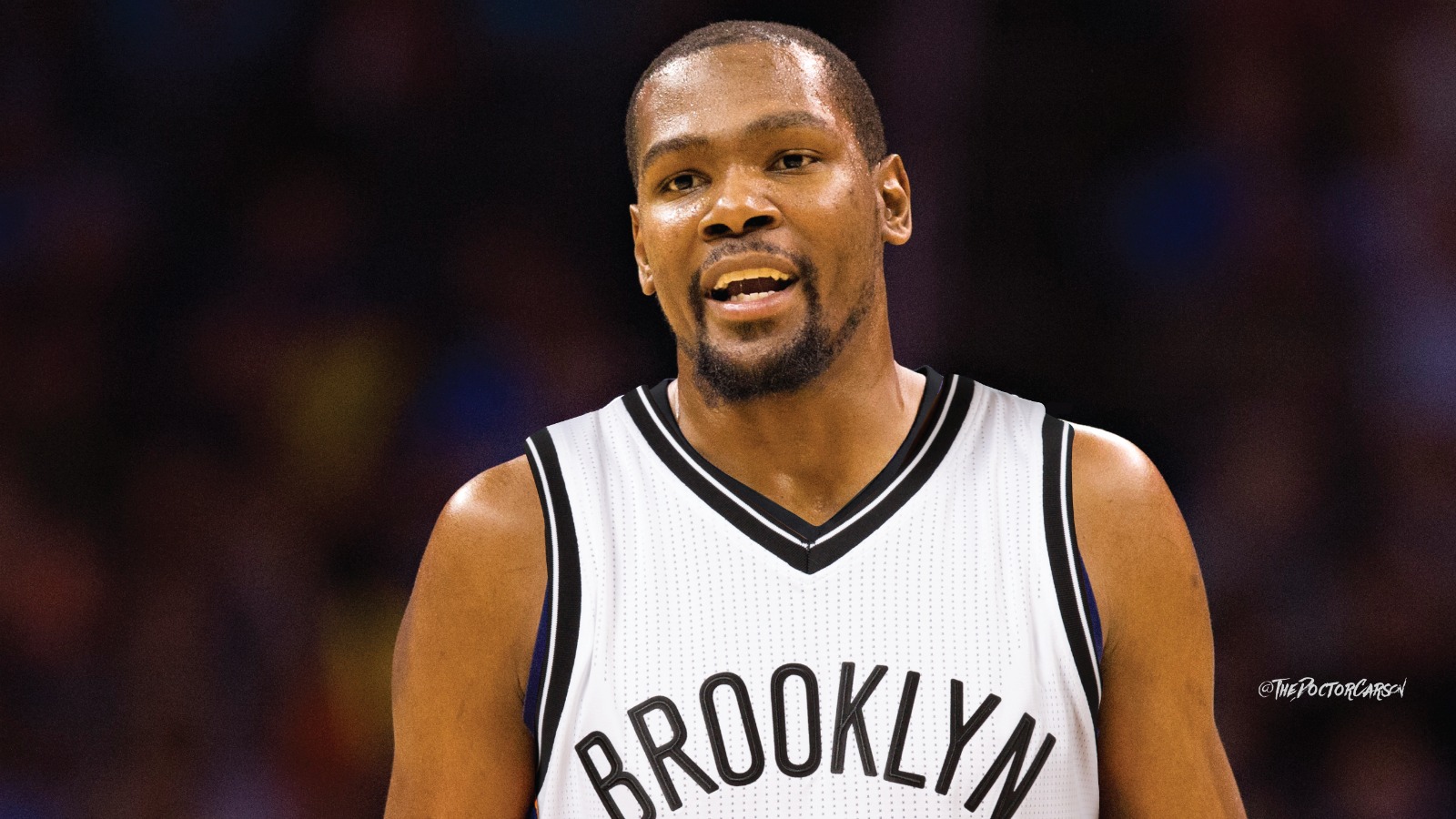 Durant signs with Brooklyn after a sit-down with former minority stake owner Jay Z, who sold KD on the longevity of the career he'll have in Brooklyn: "Nobody lets the old and washed keep cooking like New York."
Charlotte Hornets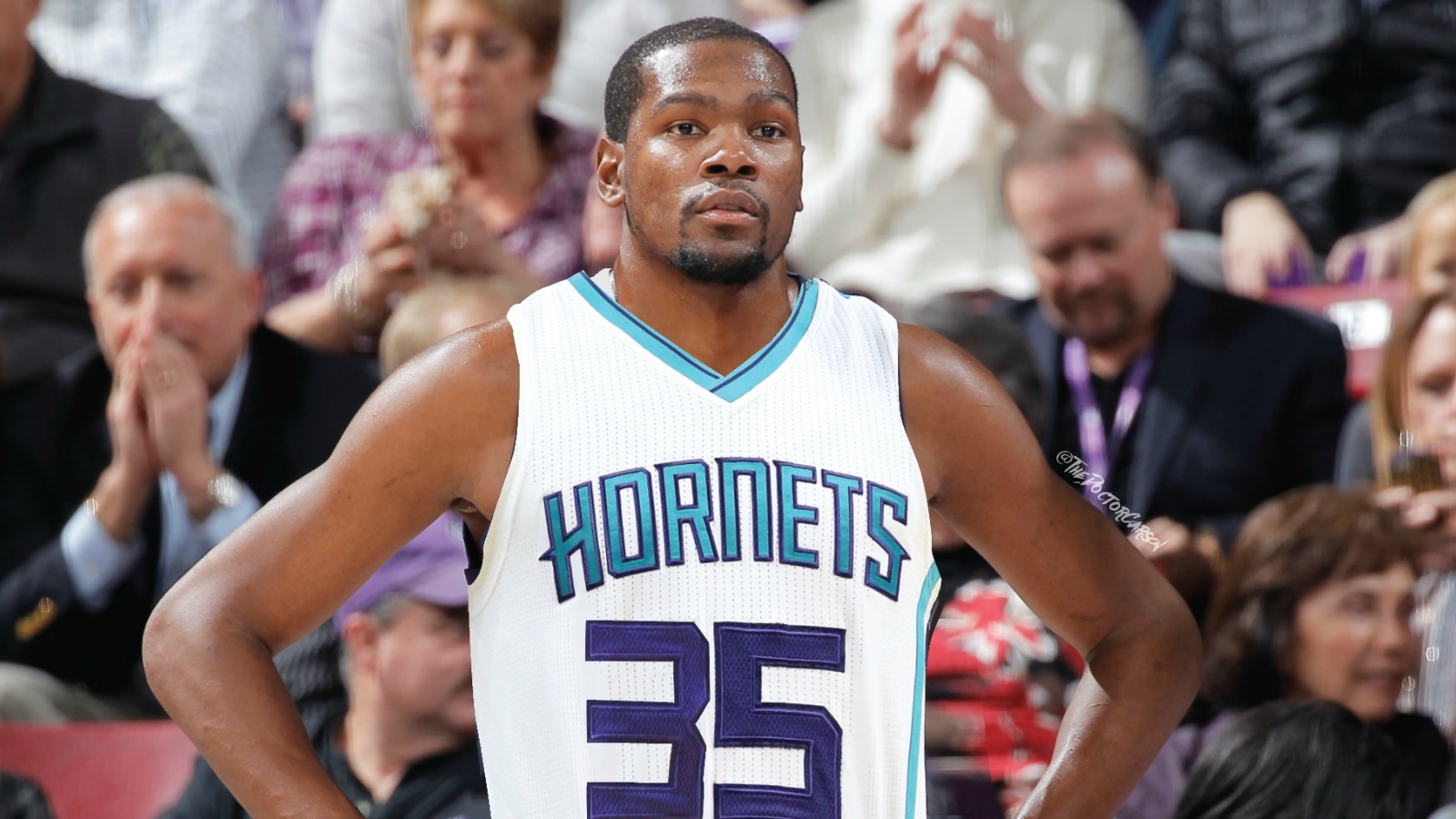 After losing his career earnings over a round of golf with Michael Jordan, Kevin Durant has no choice but to sign a contract of indentured servitude with Charlotte.
Chicago Bulls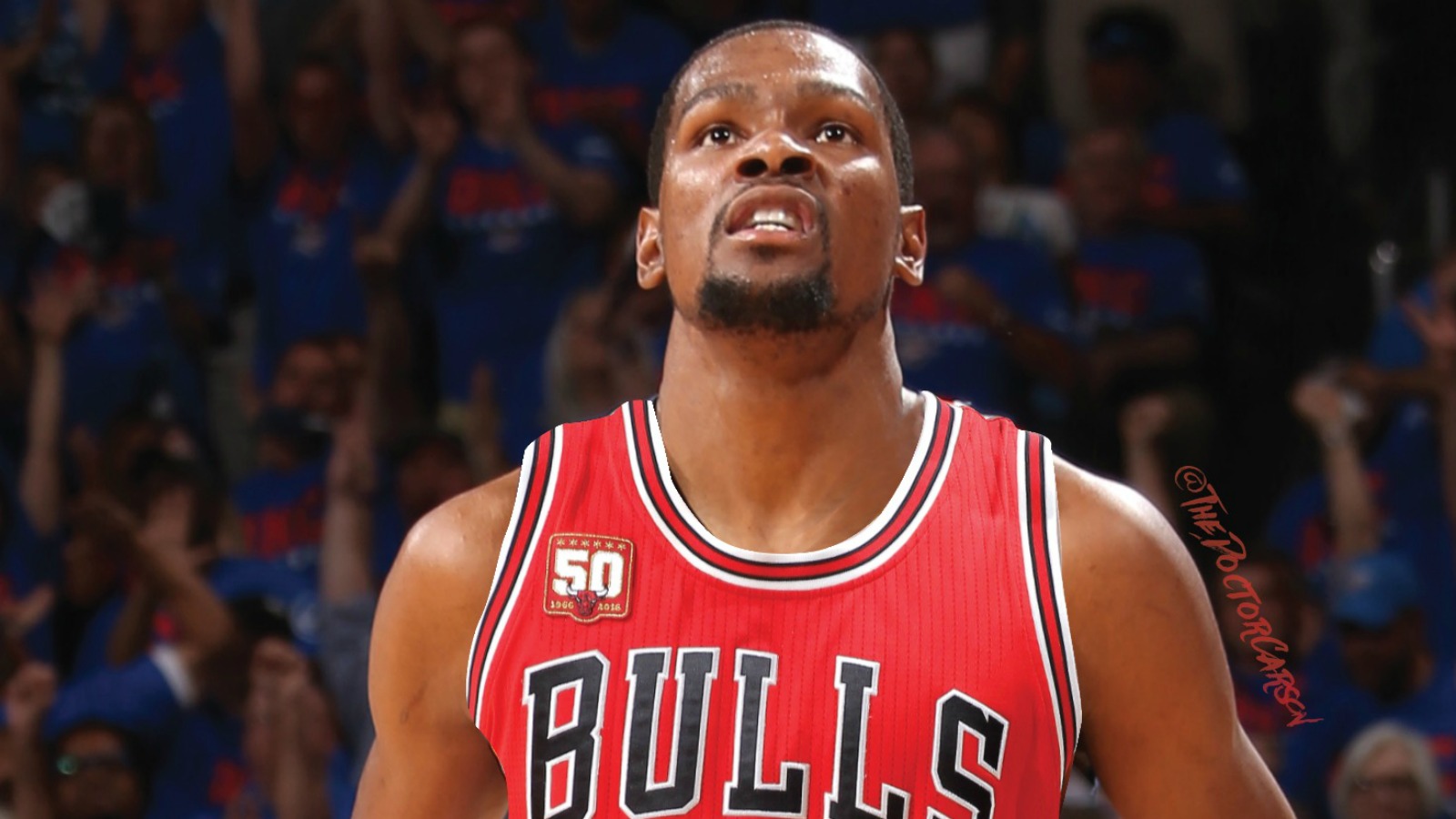 The Bulls win over Durant with confidence and the sheer might of Fred Hoiberg's Presbyterian beauty.
Cleveland Cavaliers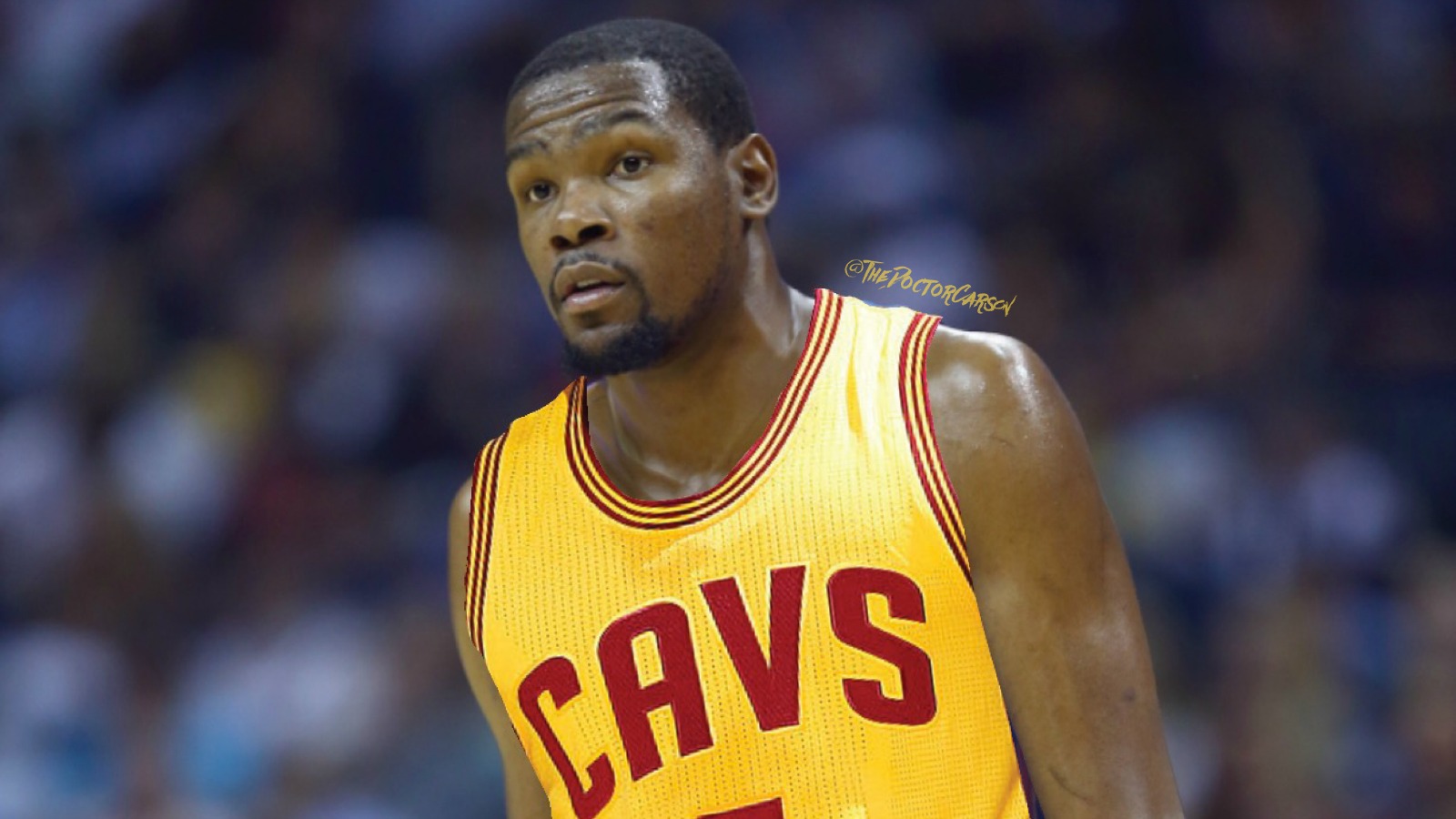 LeBron James takes a paycut and offers Durant a junior membership on the Banana Boat Board of Directors. They bond over crank-calling David Blatt and Scott Brooks late at night.
Dallas Mavericks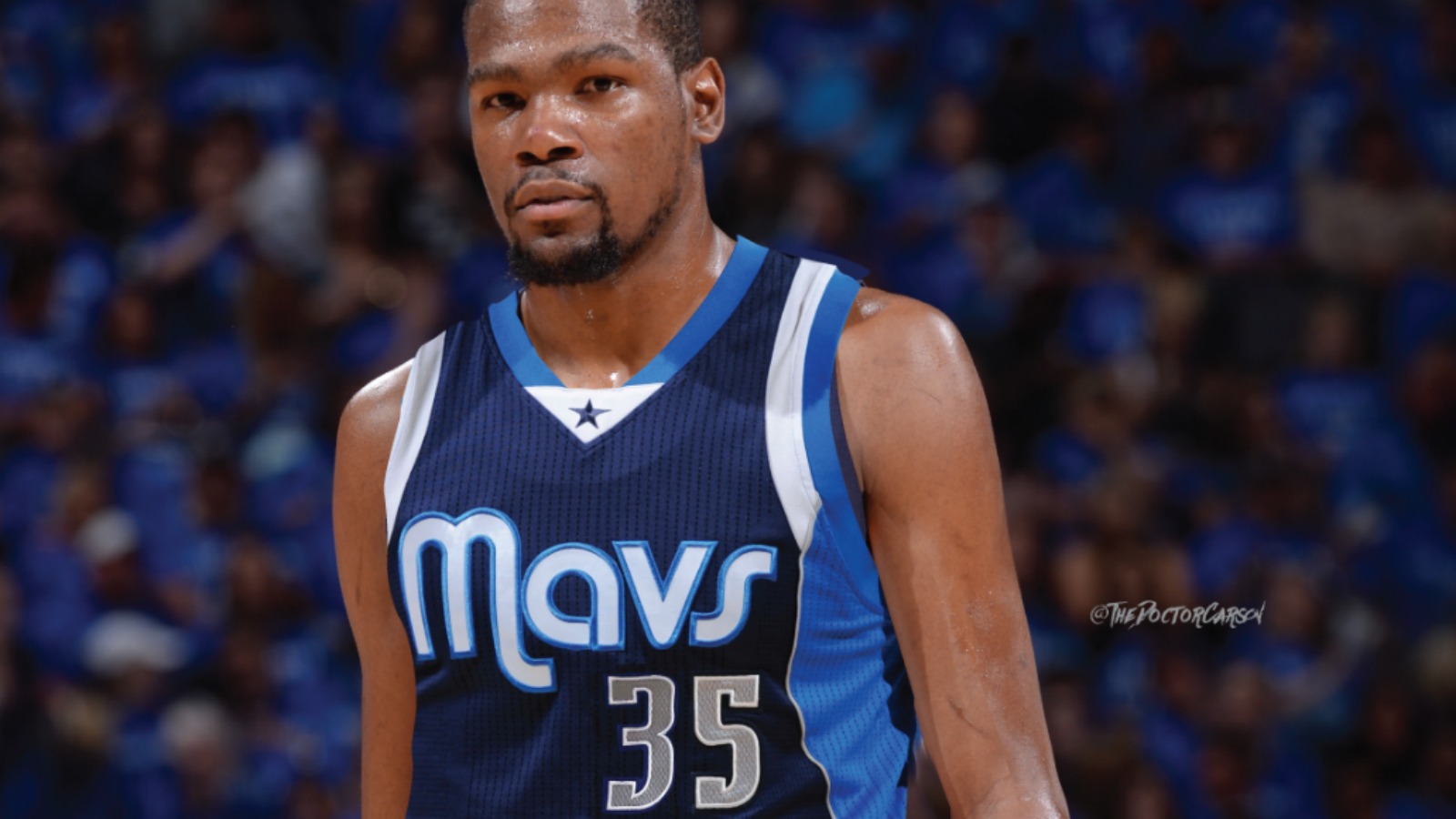 Durant signs with Dallas after Mark Cuban apologizes for his comments about Russell Westbrook and takes a nude walk of atonement down Sixth Street.
Denver Nuggets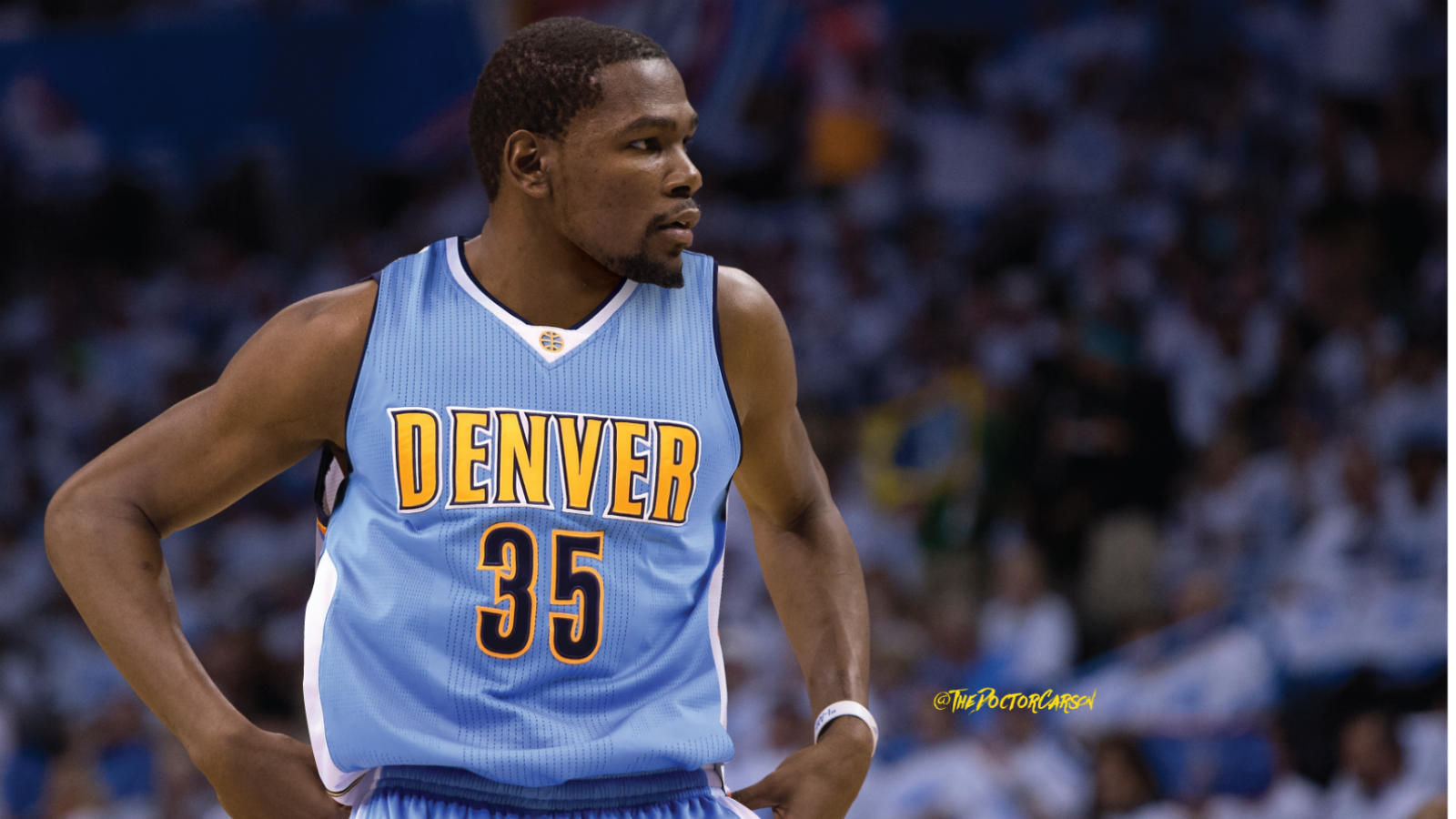 The Denver Nuggets sign Kevin Durant after enticing him with the finest natural and legal medicine Colorado has to offer. And Papa John's pizza "from Peyton's store, so it's extra good."
Detroit Pistons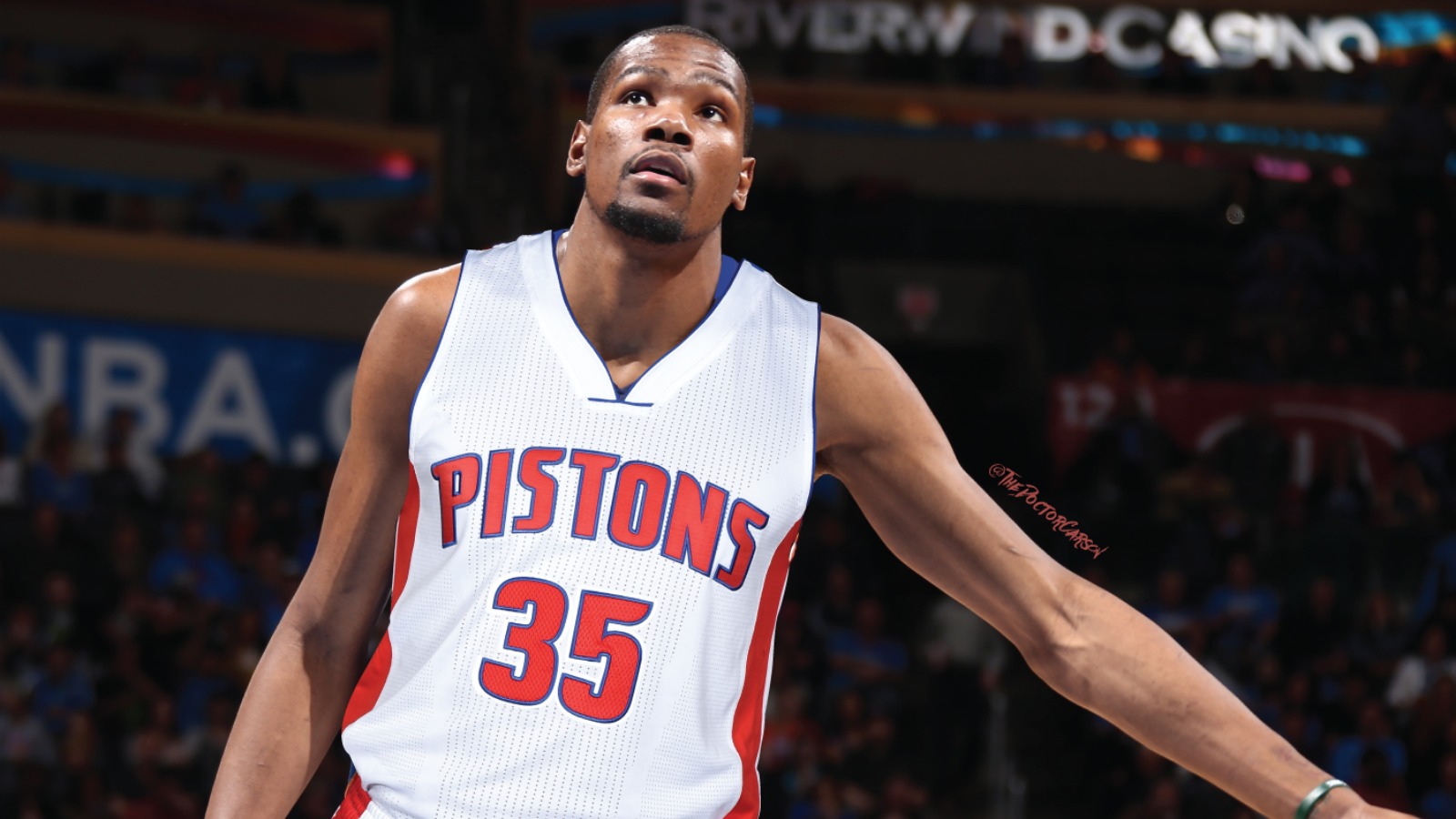 Unconvinced at first, Kevin Durant eventually signs with the Pistons out of spite after Stanley Johnson calls him "tall trash" during the team presentation.
Golden State Warriors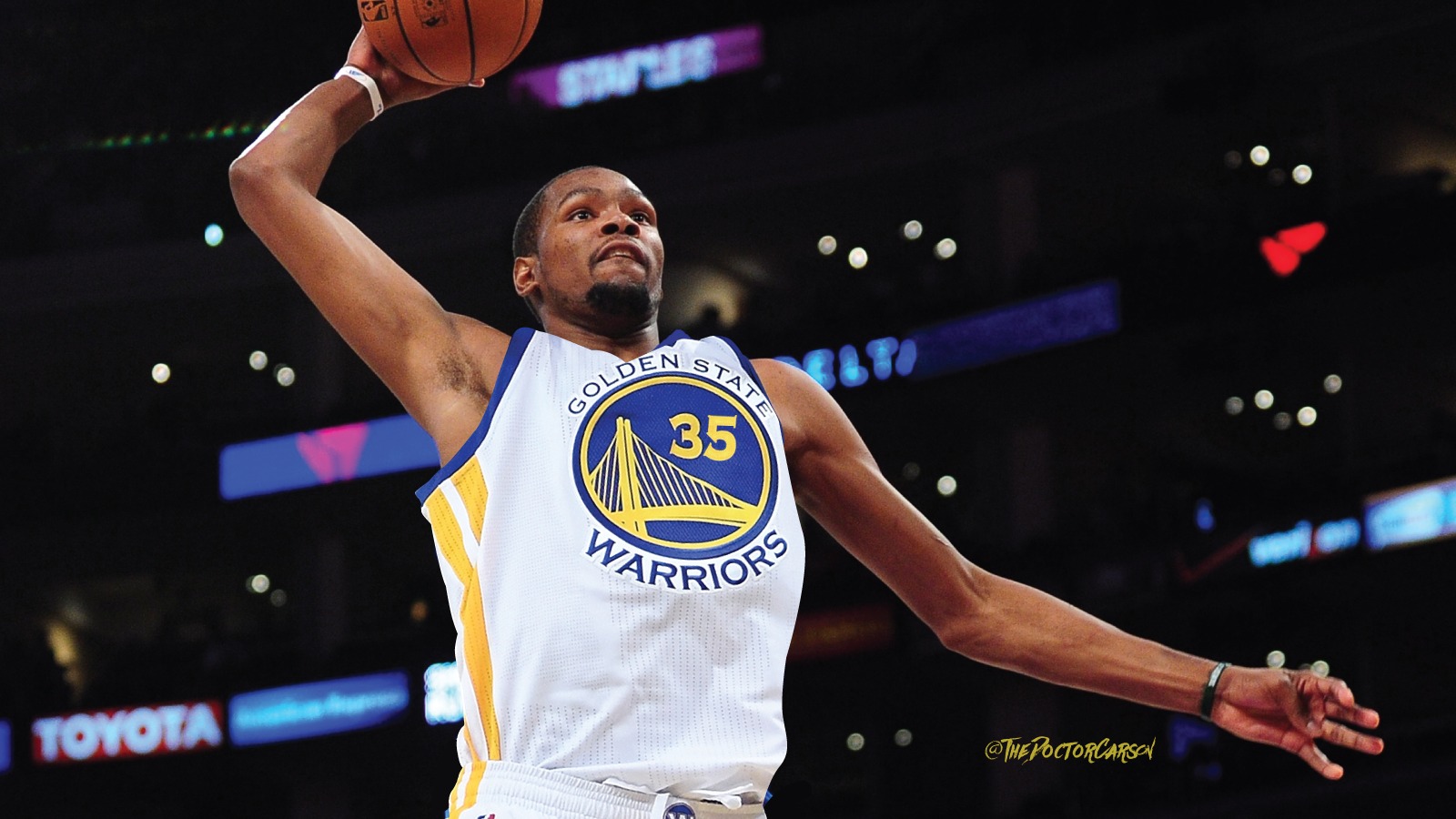 The Golden State Warriors sign Durant after telling him they're very good and he agrees.
Houston Rockets
The Rockets sign both Kevin Durant and Dion Waiters to max contracts after Mike D'Antoni completes a successful blood ritual binding his soul to the will of the dread lord Mephistopheles.
Indiana Pacers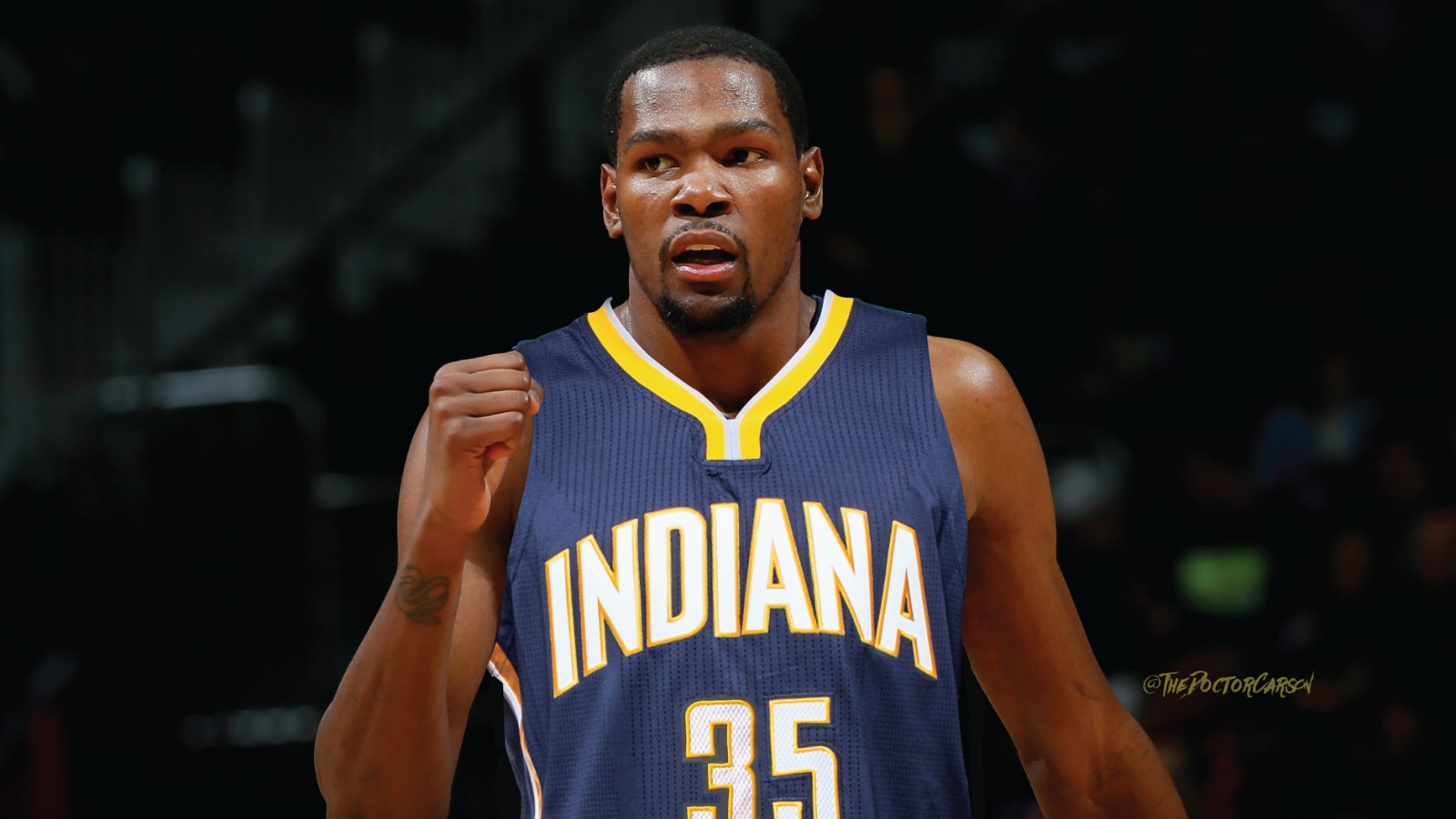 Larry Bird convinces Kevin Durant that he no longer parts ways with team personnel for the sin of consistently making the playoffs.
Los Angeles Clippers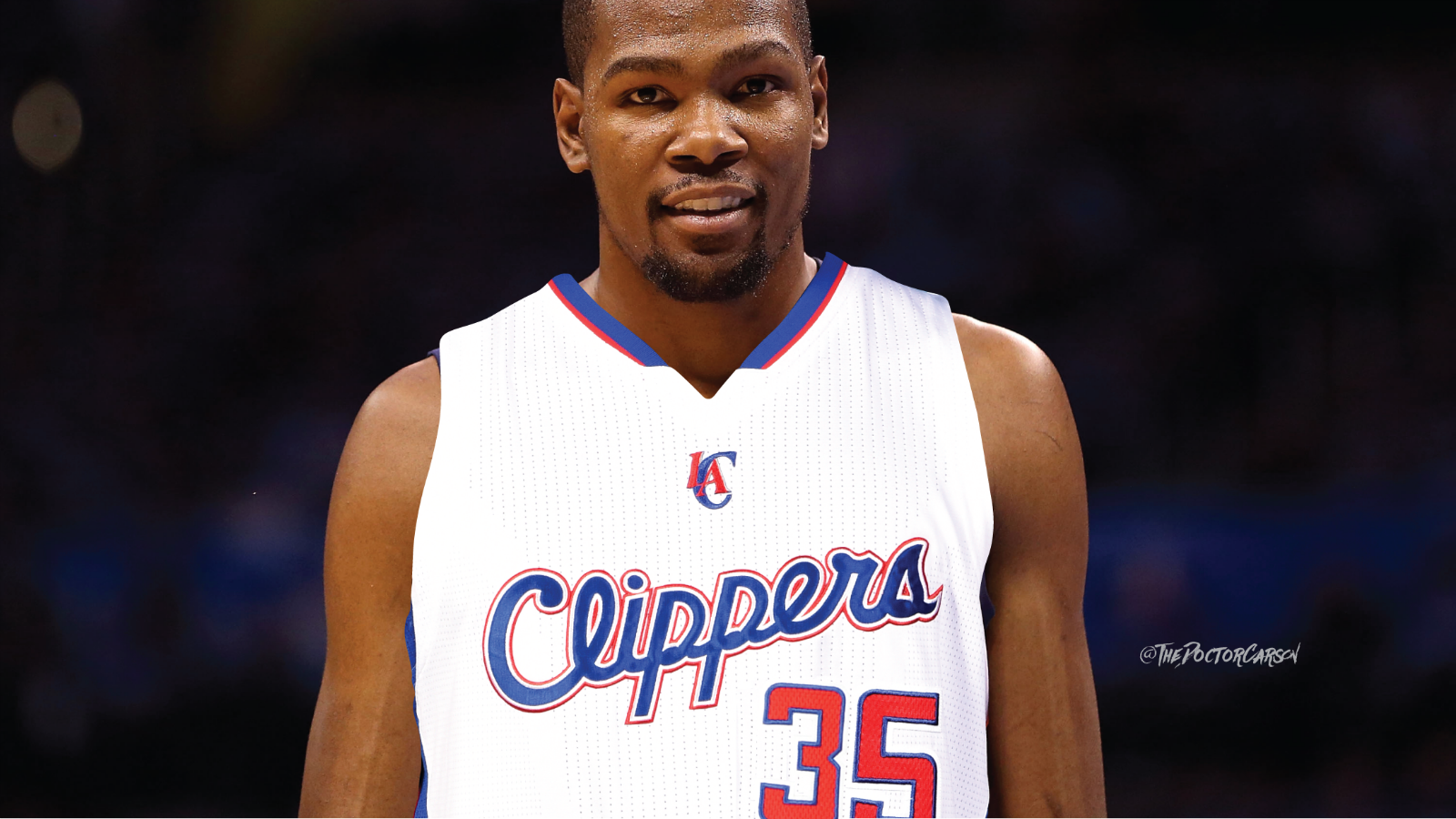 Resistant at first, Kevin Durant eventually signs a one-year player option with the Clippers with the intent of slowly poisoning their Gatorade with estrogen and gentle laxatives.
Los Angeles Lakers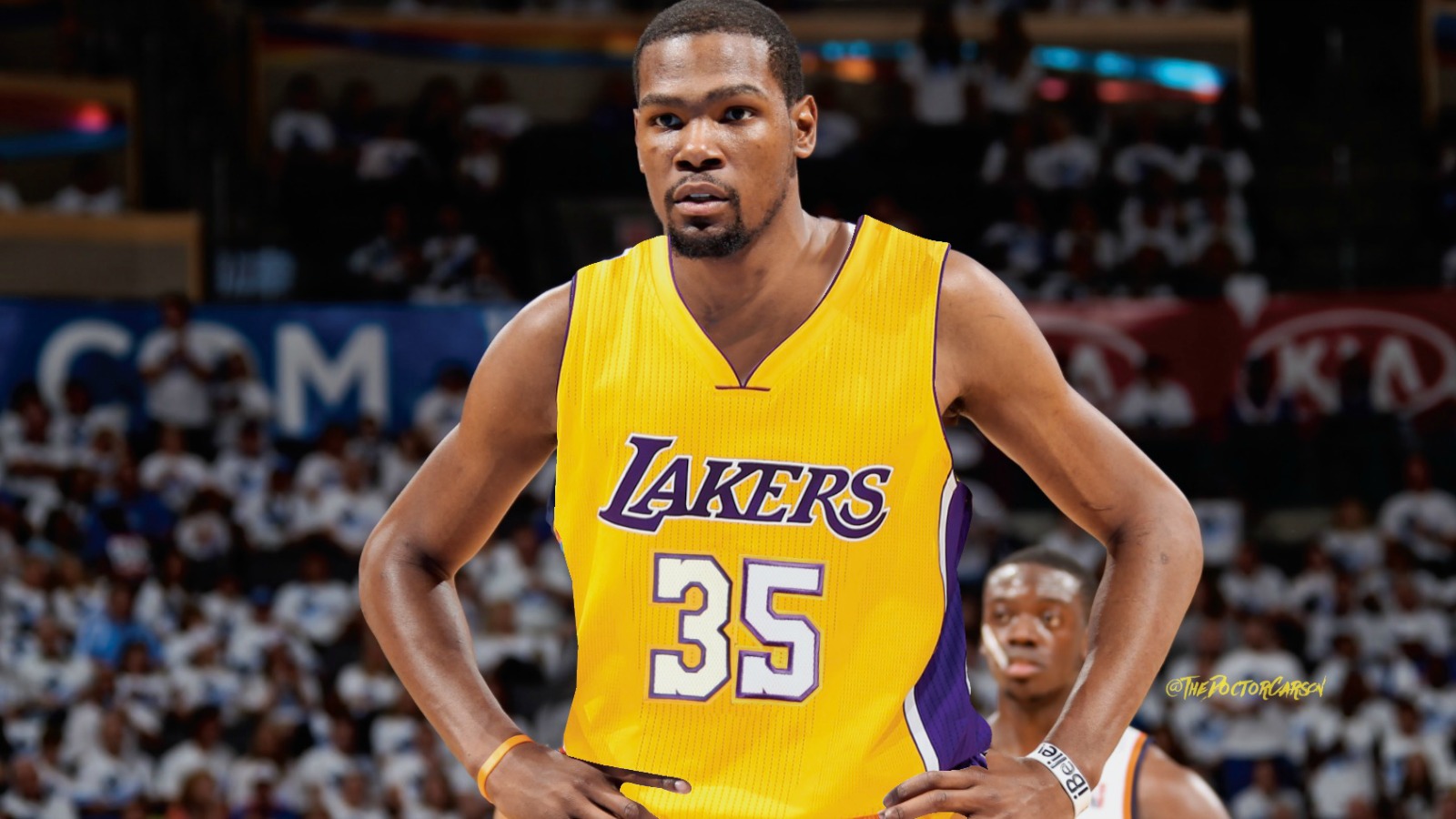 With Kobe Bryant gone, Durant joins a Lakers team in desperate need of a top-tier veteran babysitter.
Memphis Grizzlies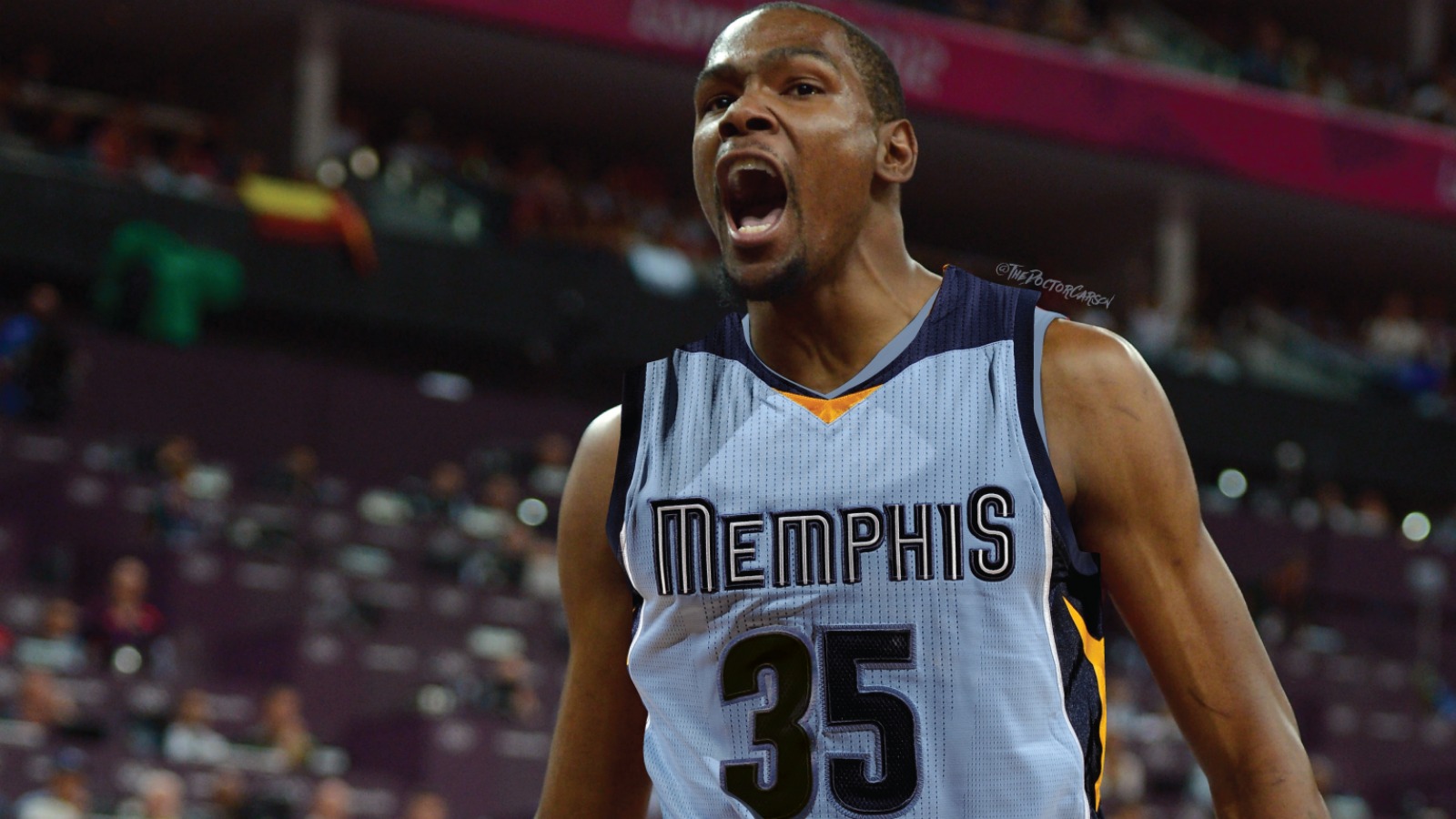 Kevin Durant signs with the Grizzles after Marc Gasol stands outside his home in the rain for two hours with a raised boom box playing "Walking in Memphis."
Miami Heat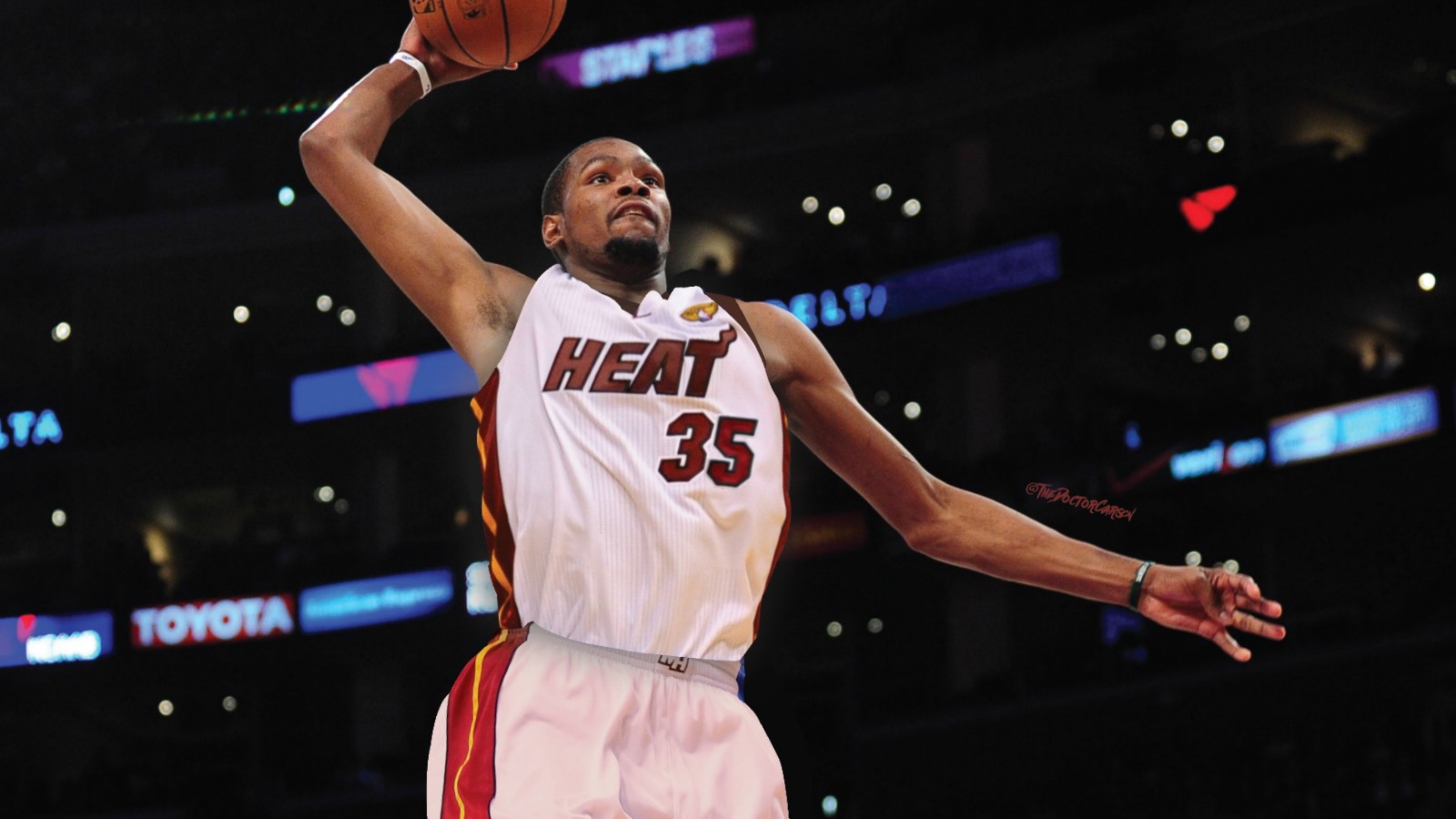 After a call from Dwyane Wade, Kevin Durant realizes he can make it to a conference Finals series every year without having to live in Oklahoma.
Milwaukee Bucks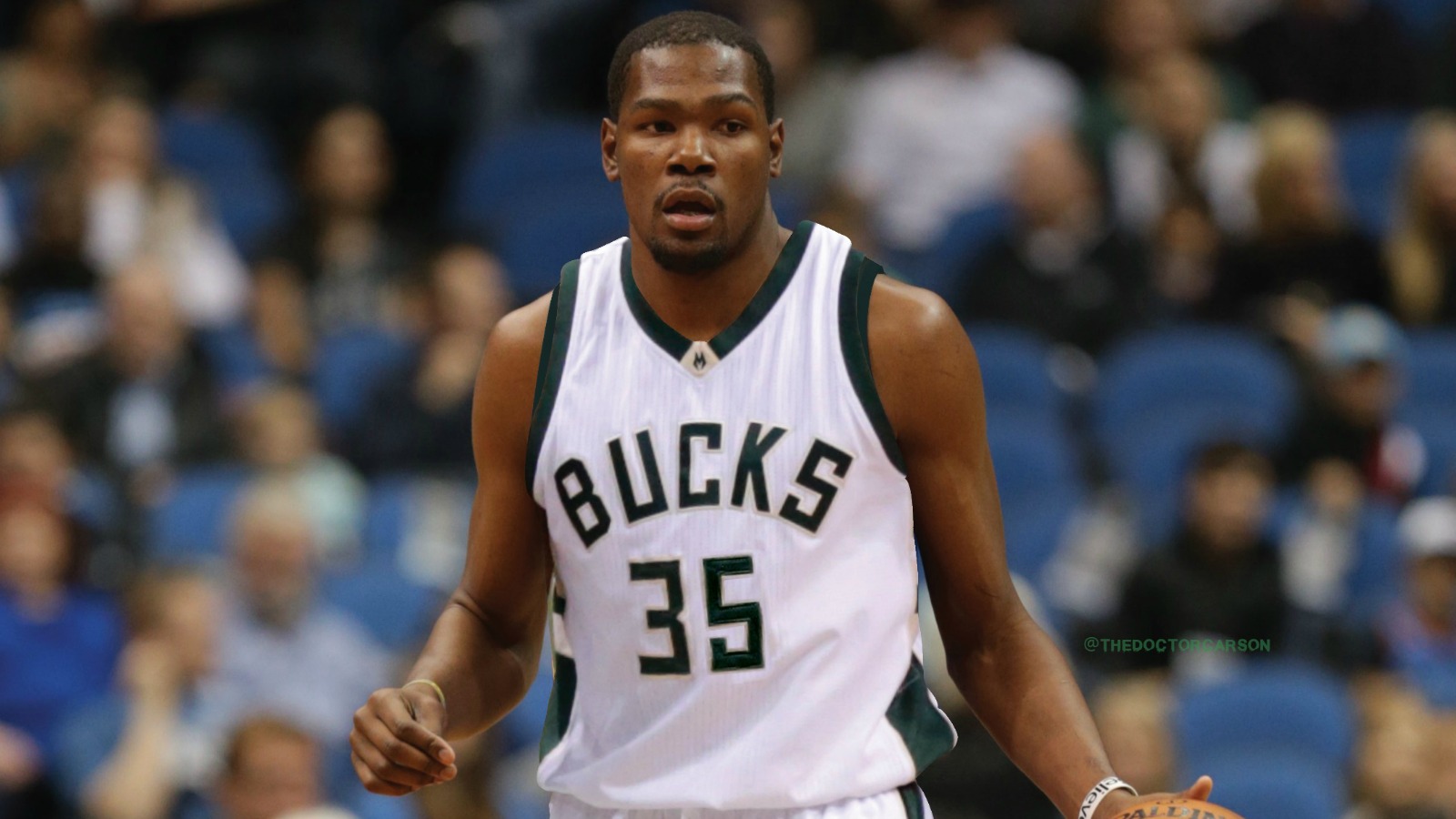 The Bucks pitch Kevin Durant on the prospect of he and Giannis Antetokounmpo running the floor together: "It'll be like the Kentucky Derby with dunks."
Minnesota Timberwolves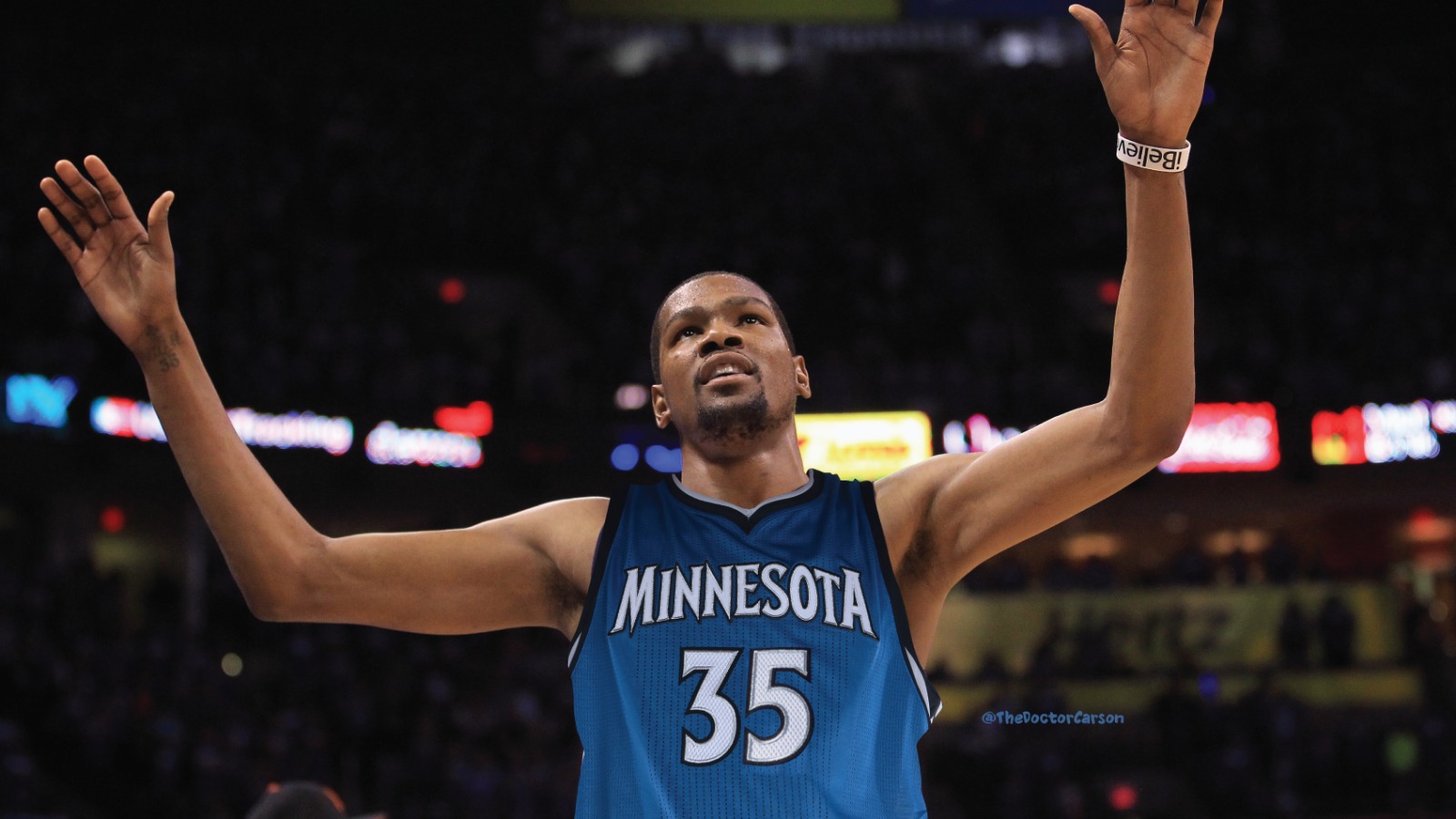 Pitching him on youth, athleticism and the meteoric arc of Karl Anthony-Towns' young NBA career, a disarmingly charming Ricky Rubio gets Durant to sign a contract written on a napkin: "You and KAT go together like the lamb and tuna fish."
New Orleans Pelicans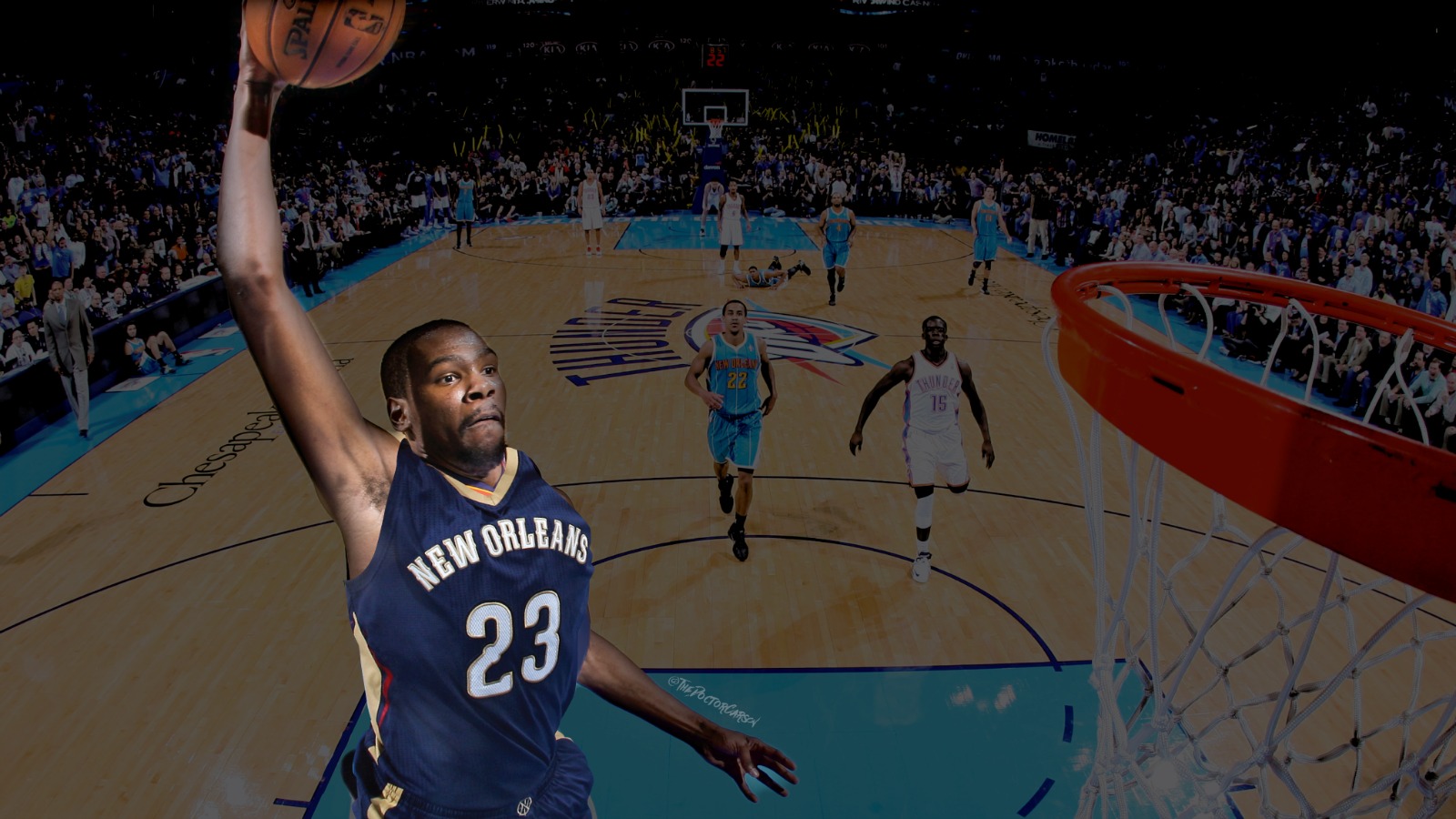 After Anthony Davis, the Pelicans don't have much to offer Durant besides money and mussels. This signing would have to be almost entirely predicated on Durant's love of tiger prawns.
New York Knicks
Durant joining the Knicks comes as a huge coup for New York, which will still somehow find a way to strip the team down for parts until it's just Durant, Melo and Kristaps Porzingis passing to a supporting cast of D-Leaguers and Rhoomba's adorned with headbands.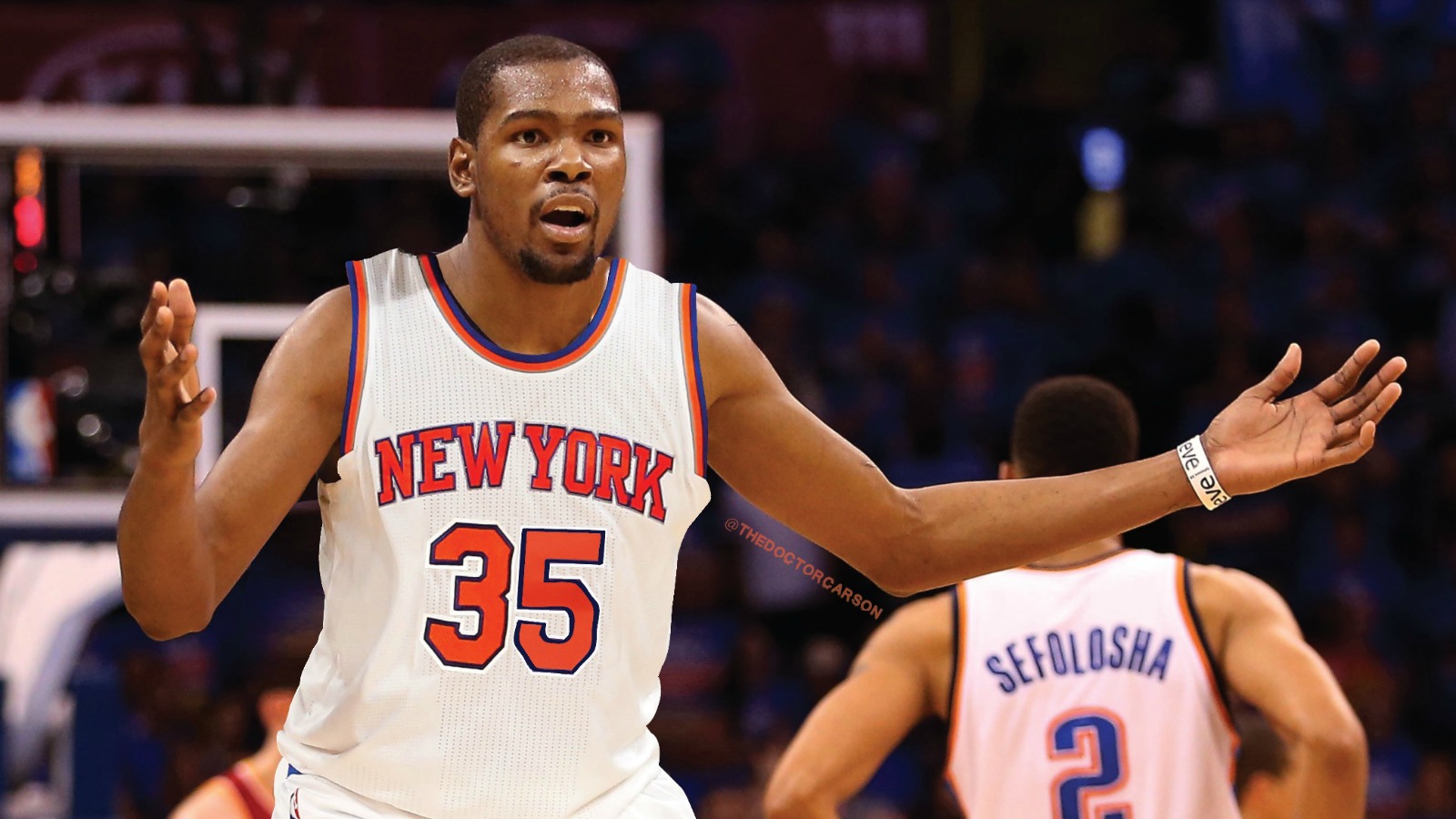 Oklahoma City Thunder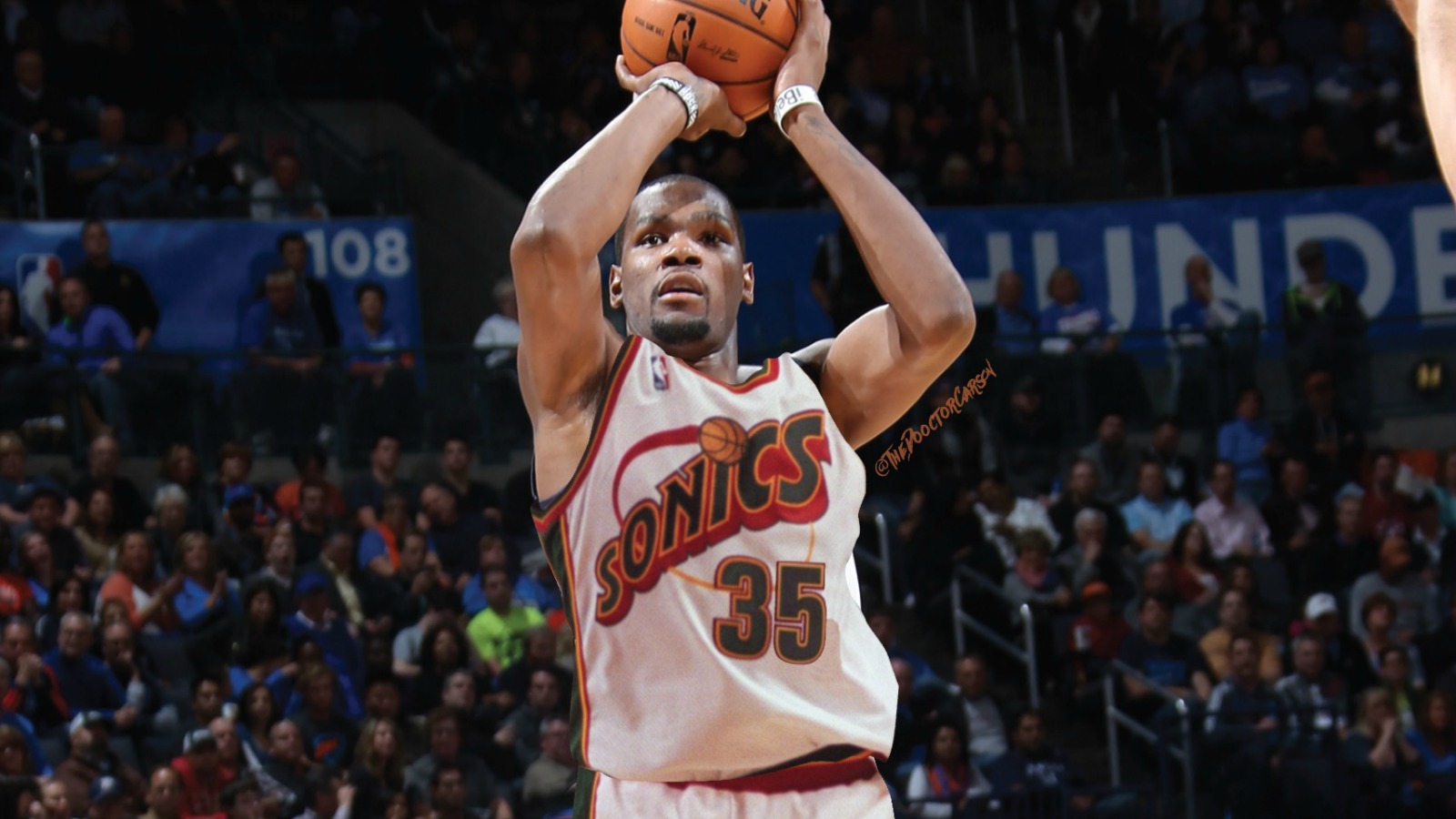 Hey! Durant will probably re-sign with your team! Good for you guys! And then you'll go back to Seattle! And Gary Payton will be the coach!
*Maybe not those last two things.
Orlando Magic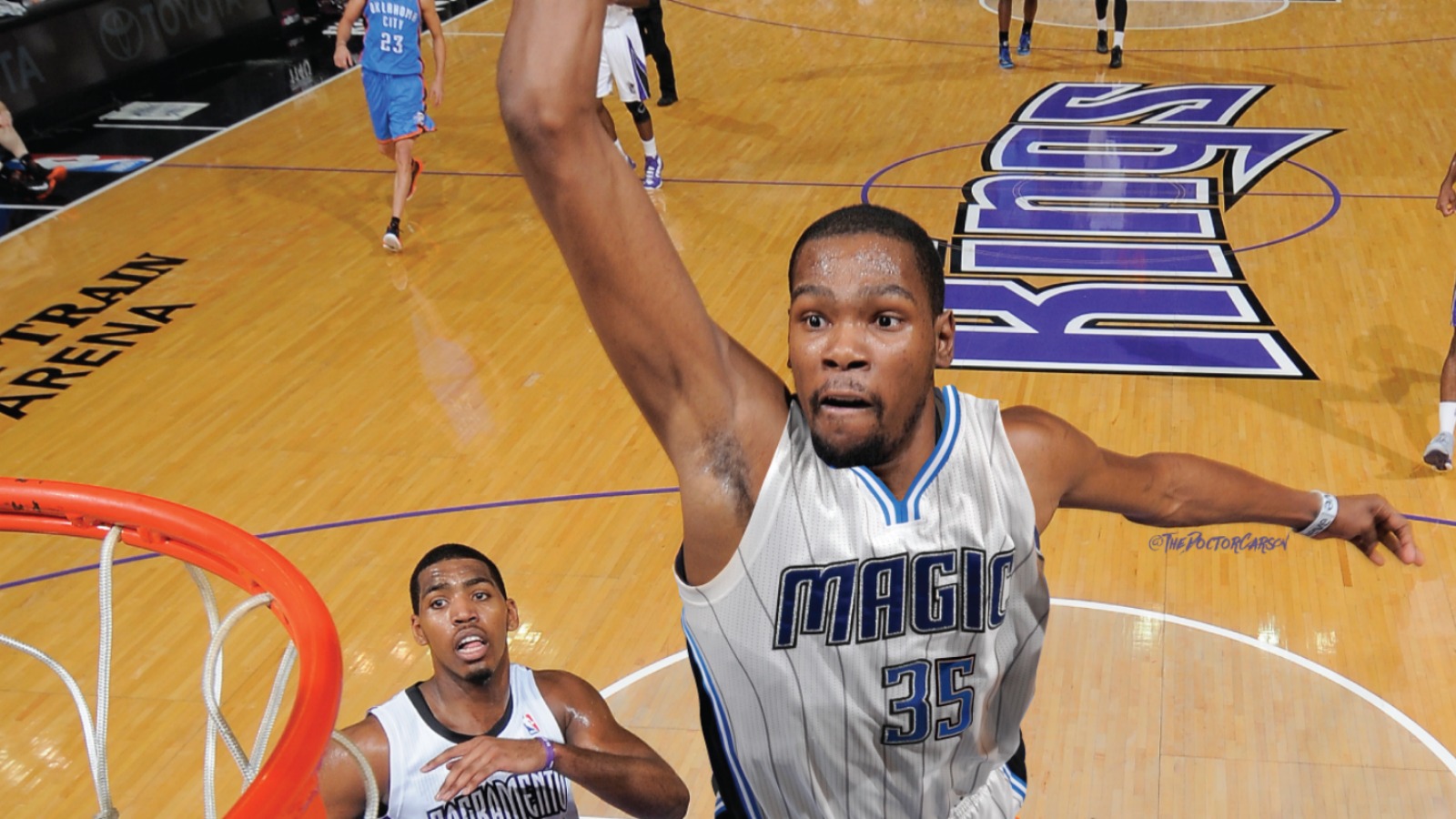 The Magic offers Durant talented, young teammates, the sound coaching of Frank Vogel and the opportunity to shoot 85 percent of the team's shots.
Philadelphia 76ers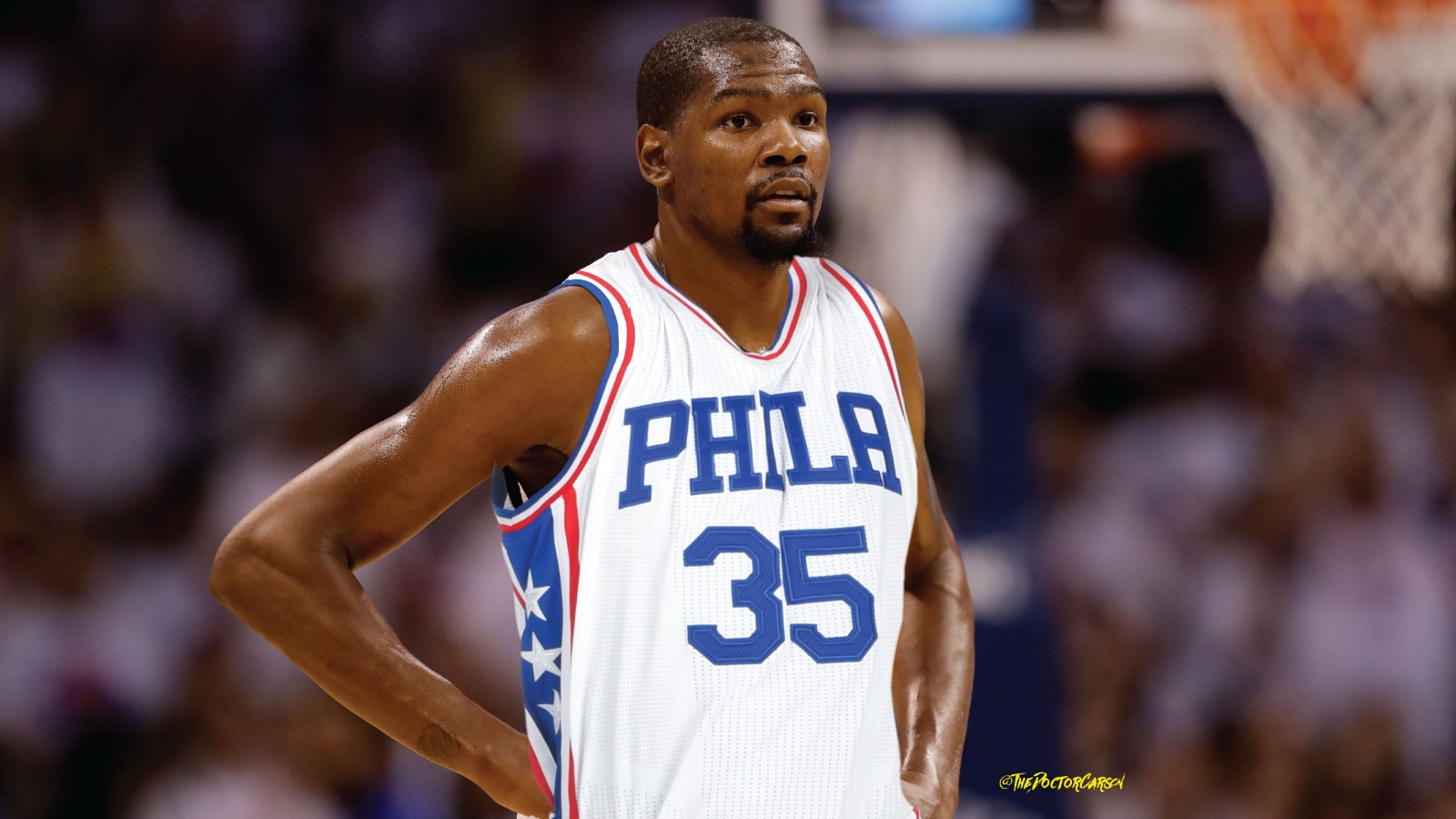 With Sam Hinkie gone and the franchise finally looking to douse the made-in-house chemical fire that is their organization, Kevin Durant signs on to a young roster with huge upside and a ball pit of future conditional draft picks to play in.
Phoenix Suns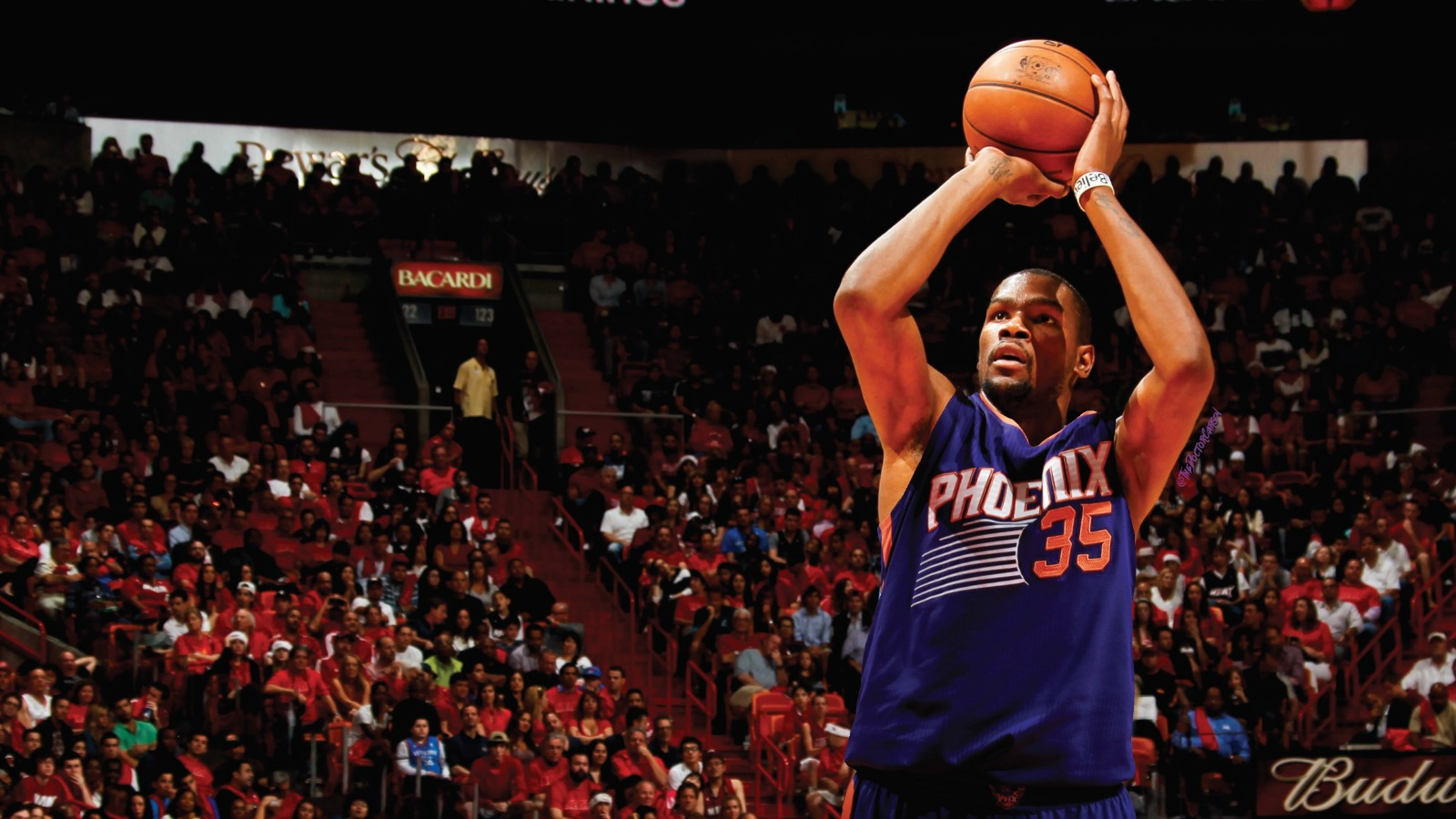 Durant signs a max deal with the Suns, promising to bring a championship to Phoenix and learn his teammates' names along the way.
Portland Trail Blazers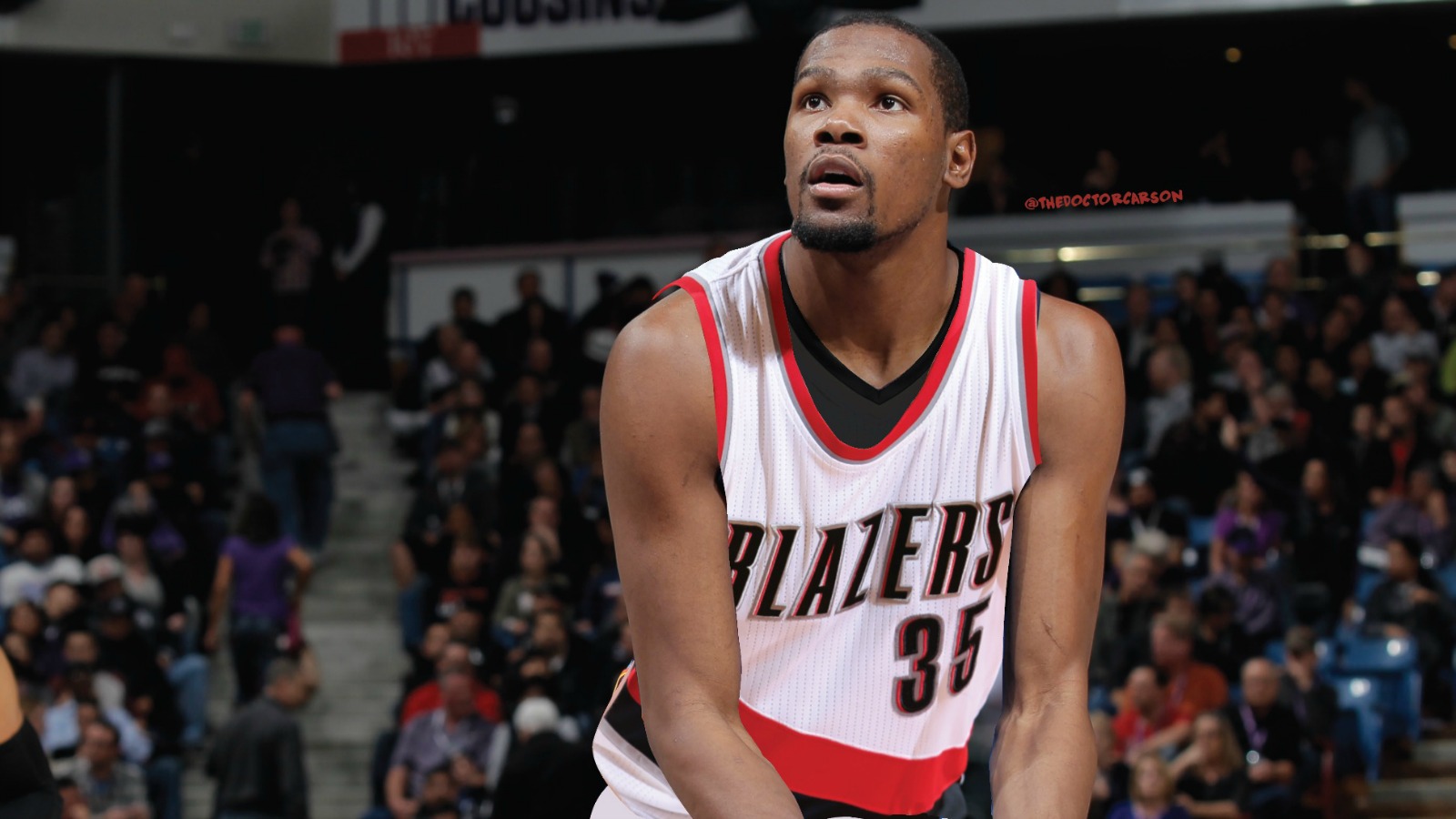 Joining the Trail Blazers, Kevin Durant elevates Portland to Western Conference titan status. Area hipsters decide basketball is "over."
Sacramento Kings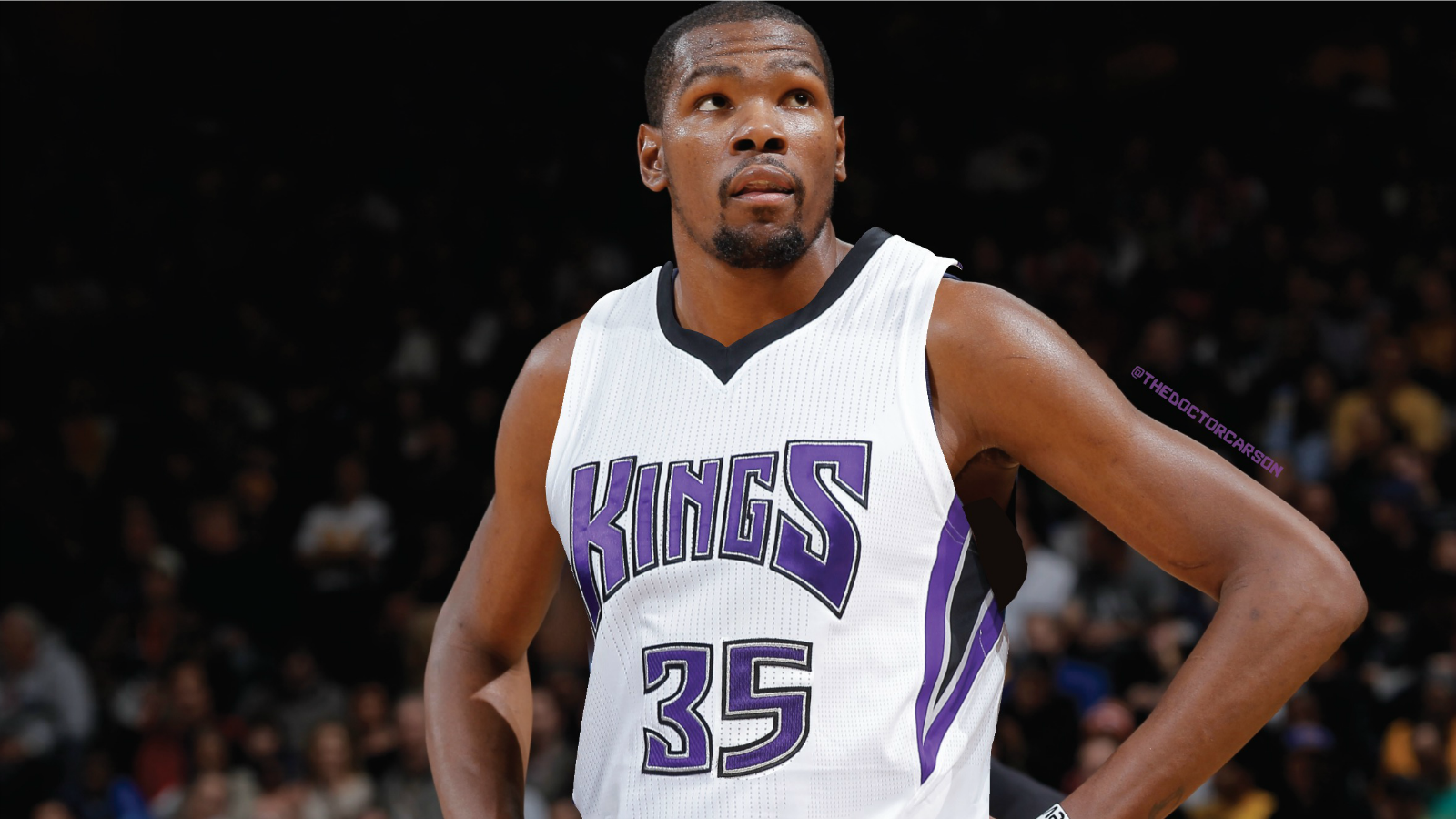 During his visit with Sacramento, a tearful DeMarcus Cousins begs Durant to take him with him. "I can cook and clean. Please."
San Antonio Spurs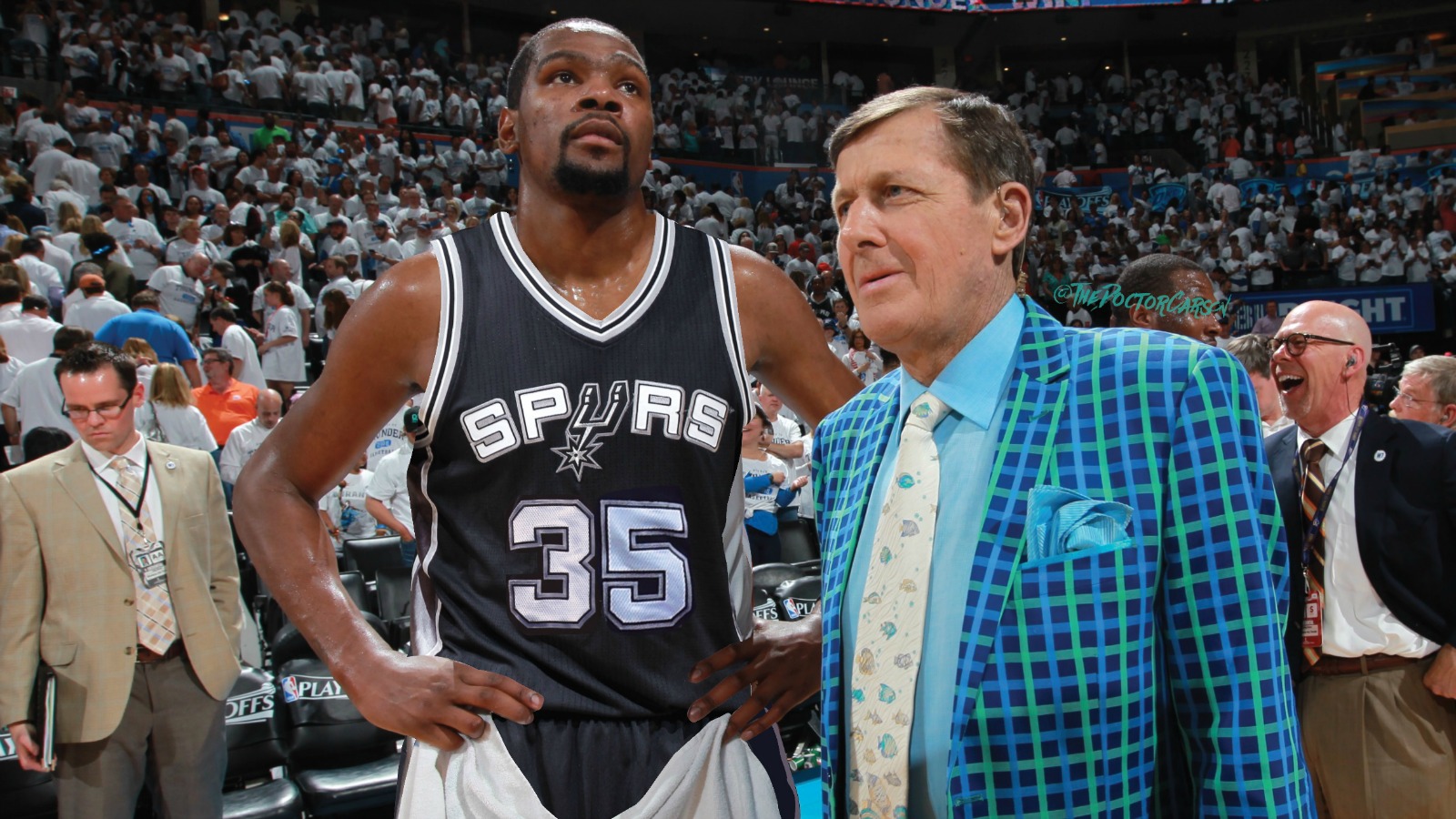 Gregg Popovich works his devil magic, convinces Durant to sign for less than max money and begins paying Tim Duncan, David West and Manu Ginobili in gum.
Toronto Raptors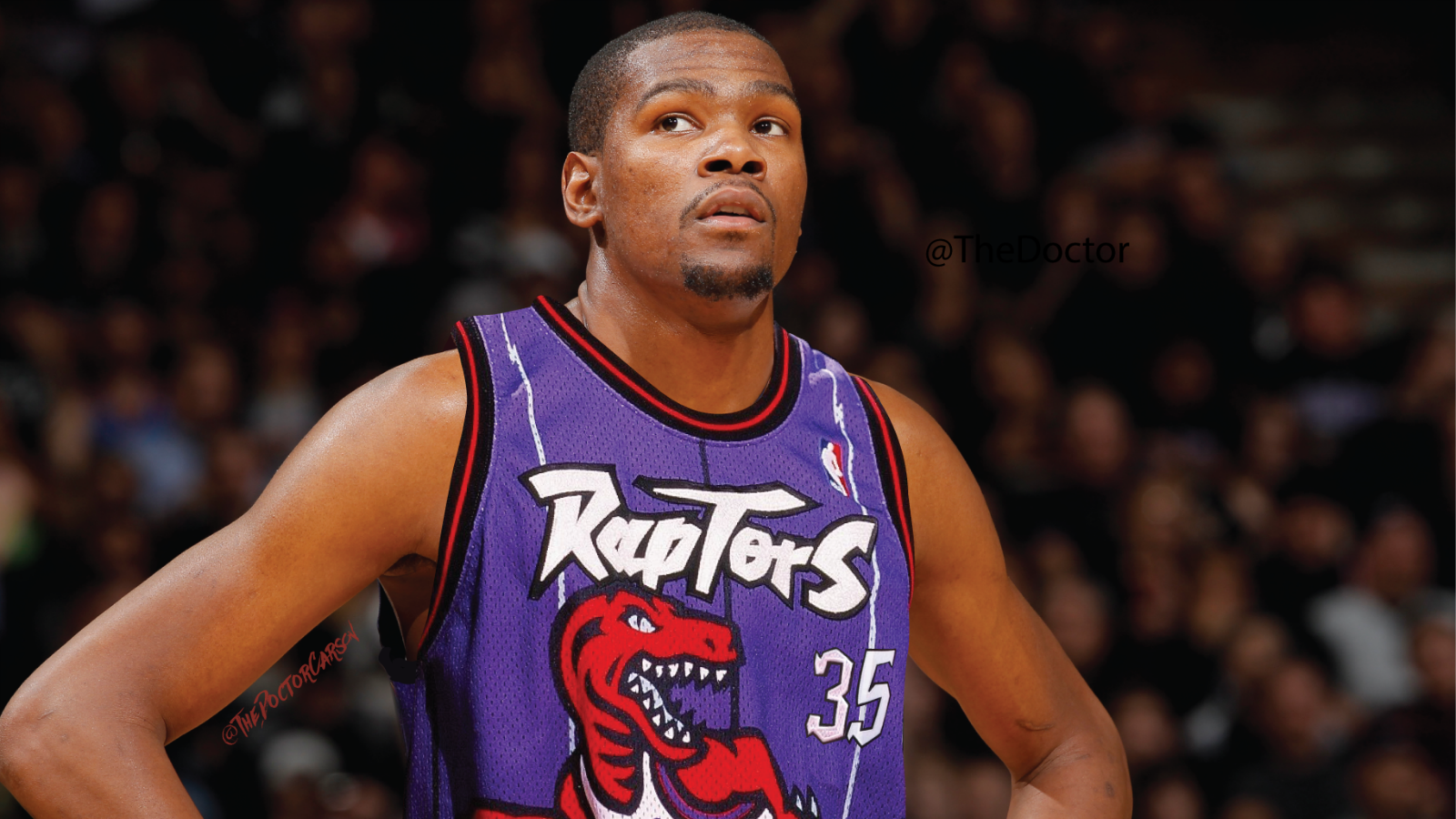 DeMar DeRozan leaves, Kevin Durant signs. The Lakers pay Bismack Biyombo the GDP of Suriname for six and eight a game. And Drake writes another song relating himself to a famous athlete.
Utah Jazz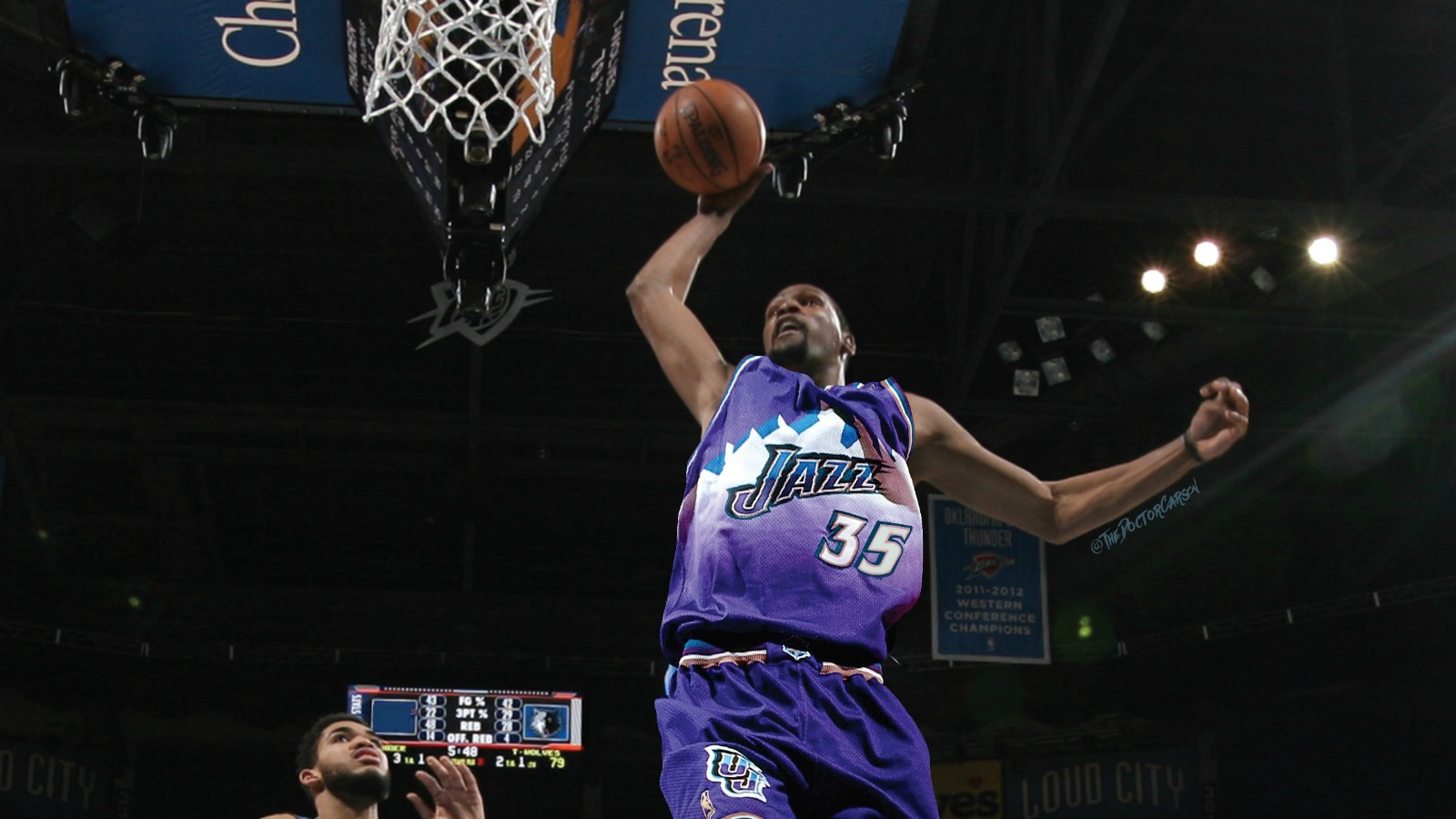 Utah's free agent pitch to Kevin Durant is a late night text that says "U up?" It goes unanswered.
Washington Wizards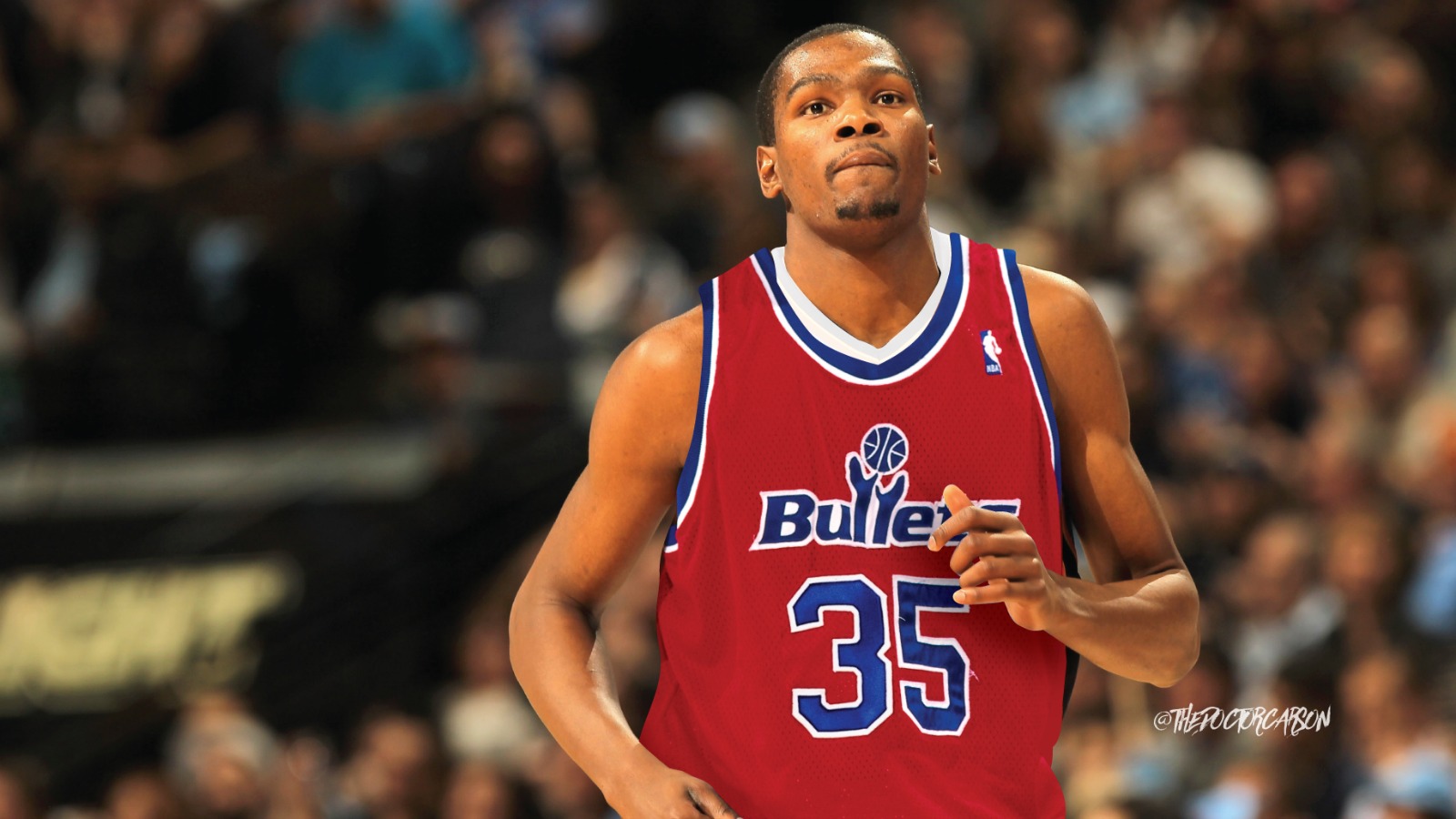 It could still happen! Kind of!
And that's a wrap on our Kevin Durant pan-team sign-a-palooza, and now more than ever, it's important to remember to dream, guys. Because KD could sign with your team. But probably not.
Dan is on Twitter. If he never Photoshops Kevin Durant again he'll die happy.